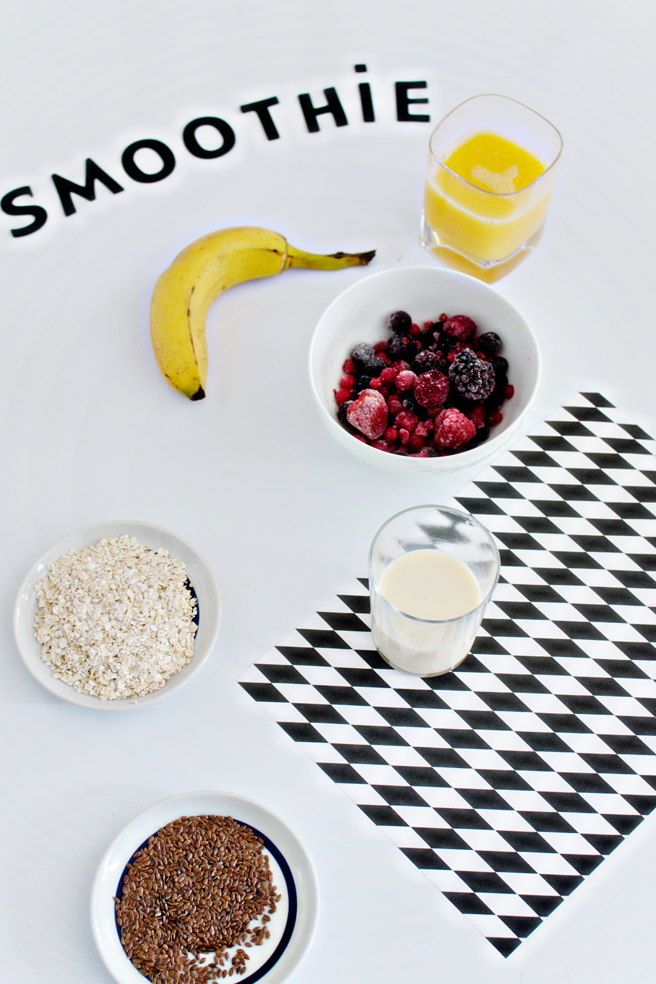 What you will be doing tomorrow morning? Well, making this amazing breakfast smoothie of course!
This smoothie has been my breakfast for the last few months and I just realized this morning that I never shared it with you! 
I am a very difficult eater, and for some reason everything that is considered 'healthy' tends not te be my favorite food. There is a very good reason why I only share baking recipes on this blog ;)
But only eating cookies and cake is not going to keep me very healthy, (or in my currant dress size) so my favorite solution is to just blend everything together! I did it with this

pumpkin soup recipe

, and today I am showing you my way of eating healthy in the morning.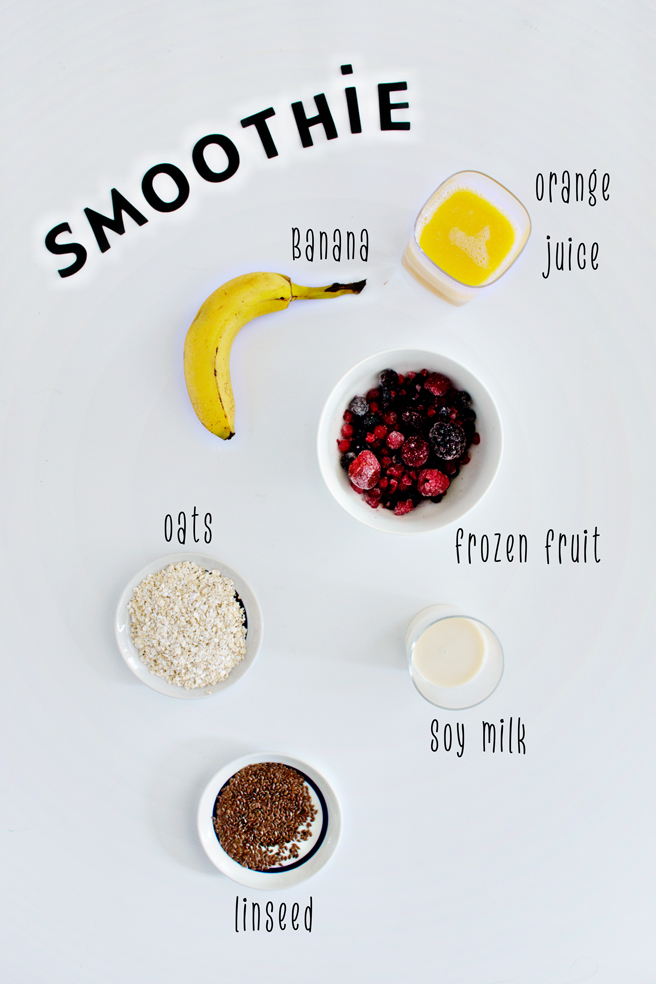 Ingredients for 2 large smoothies:
– 1 1/2 cup of Frozen Fruit
– 1 tablespoon of Linseed