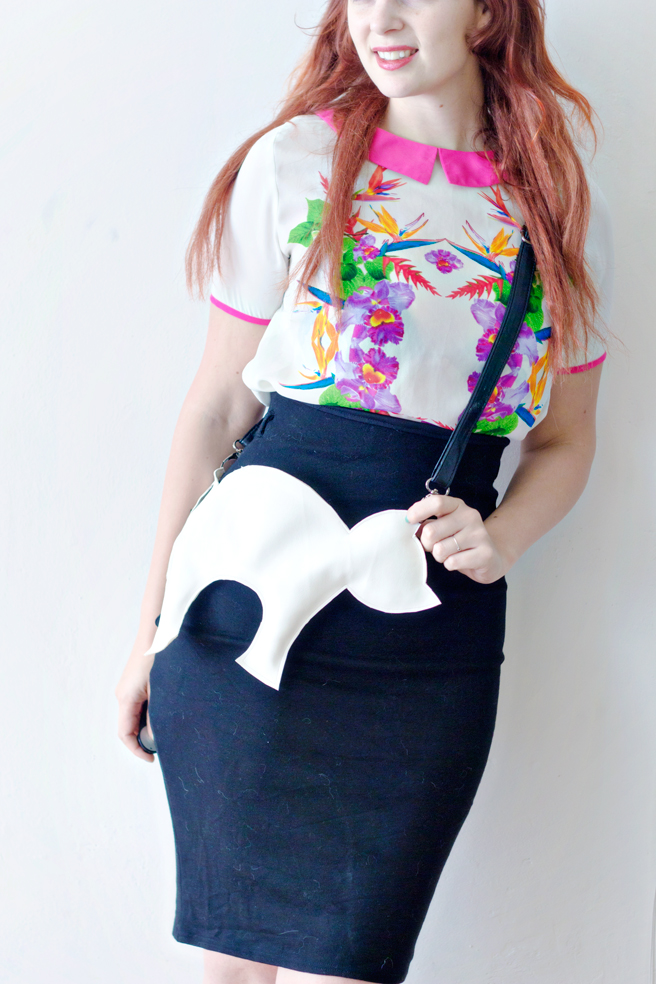 In need of a quick fun purse DIY? You are at the right place! I made this kitty purse DIY project in less than an hour and love how the technique can be used for any shape!
Maybe next time, I'll make a bird purse or a doggy purse, so many options!
How to make your own Cat Purse: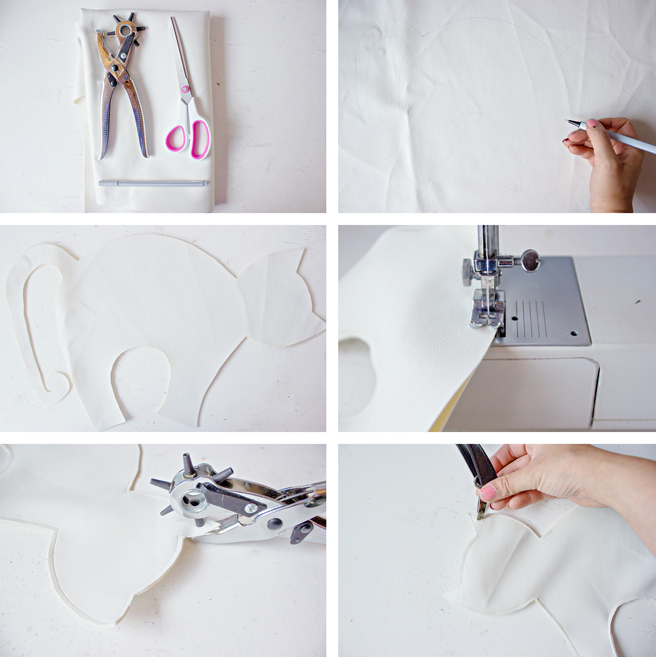 Piece of (faux) Leather | Hole Puncher | Pencil | Scissors | Bag Strap | Sewing Machine
2. Place your leather on a flat surface and fold it double, wrong side out. Draw your cat shape.
3. Cut the shape out of both leather layers.
4. Sew along the edge of the shape, leaving a large opening at the top.
5. Use your hole puncher to create two holes for the strap.
6. Attach the strap to the purse.