Ok, here is something slightly embarrassing about my outfit posts that I never really shared with you: almost all of my outfit posts are taken by me, just me, only me, you know: all by myself..
Which can be something I am proud of I guess, because it means that I do all of the photography, editing and modeling myself.
But it also means that when you see me laughing, jumping or looking outside of the camera: I am doing this in an empty room (well, apart from the occasional cat walking by, or looking strangely at me)
So, is this sad? Taking all of these remote control selfies and pretending I am laughing at something? No! I actually enjoy it a lot:)
I can do the craziest things and poses and nobody will ever see the pictures, unless I want to. And I am being honest when I say that I am laughing for real (mostly because I can see myself in the camera and it looks kind of silly;)
The only frustrating moments are when you want to feature an amazing pair of shoes and show your new outfit, when all it does outside is rain, snow and freeze. Because the indoor outfit posts are all done by me, but I usually ask someone else to help me with the outside shooting.
So today, I figured I just confess it all and take the opportunity to share my new fav shoes indoors. Combined with colors and prints, because I am seeing way to many grey outfits on the streets!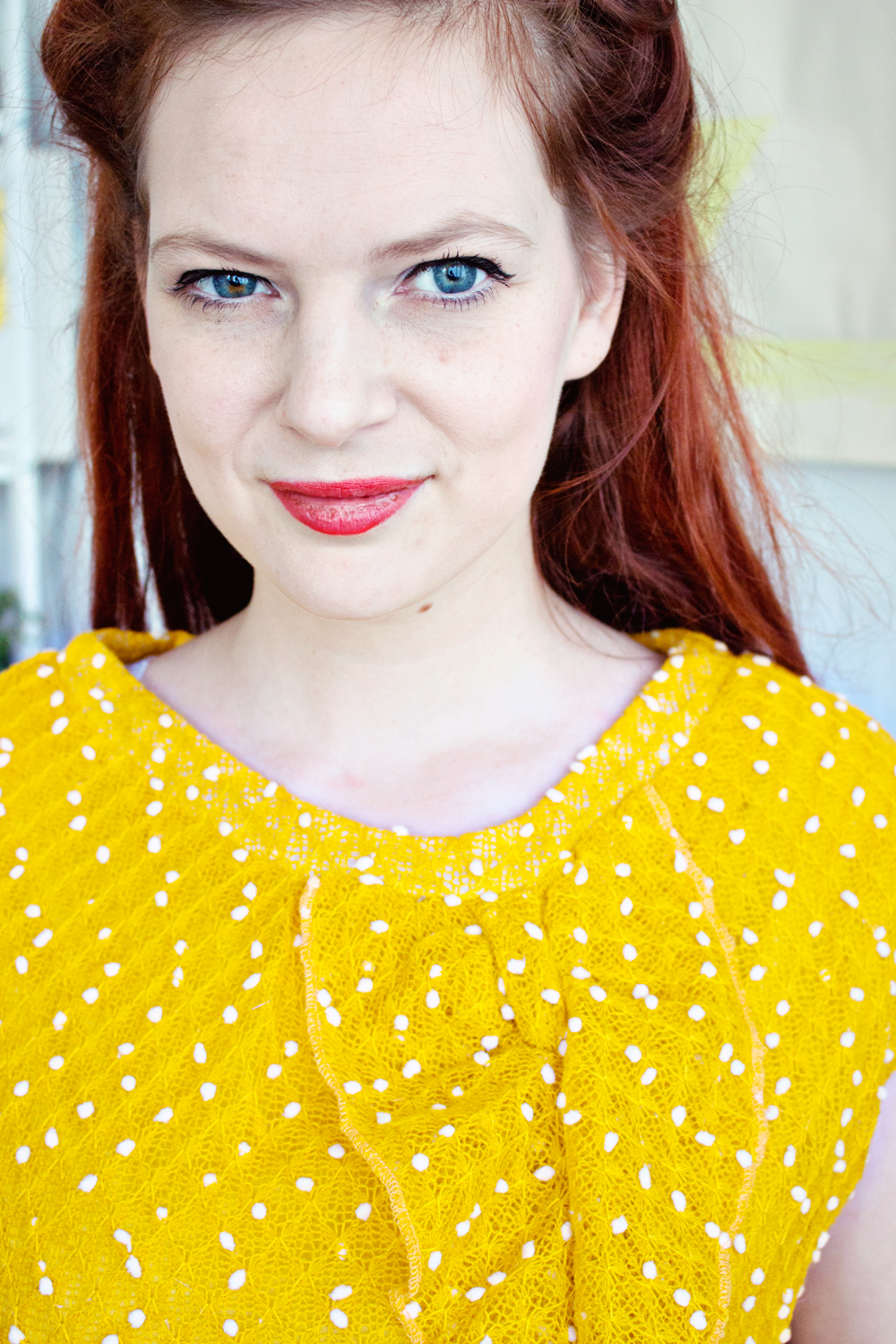 Shoes by Cocorose London | Top by Pepaloves | Skirt is vintage