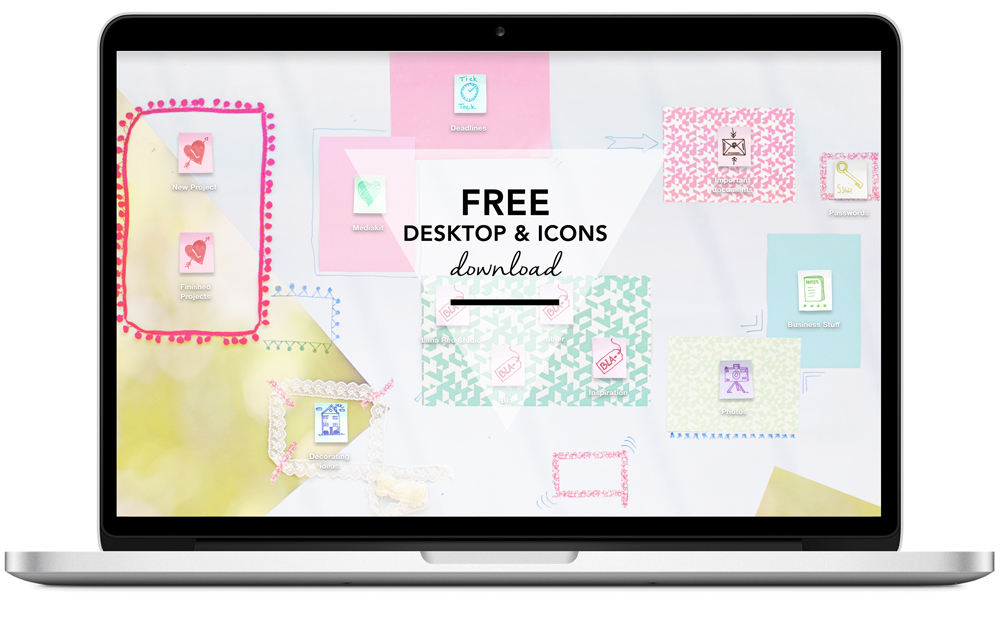 Finally!!
I made a new and improved customised desktop wallpaper with matching icons!!
For those of you that don't have a clue on what is going on:
"You can customise those ugly blue folder icon thingies on your desktop!"
Yes, those folders you are looking at every day and are supposed to make your digital life easier, but are actually making it more messy, because they all look alike..
But not anymore!
I created 9 new folder icons and a matching background wallpaper to keep them organised. And a brand new tutorial on how to install them of course. (what do I mean new? Well, I actually made one before! Check it out here)
The DIY version of the installation may look overwhelming with 8 steps, but I actually took baby steps to make your transition as smooth as possible. So it doesn't sound so overwhelming anymore, right!
Still worried? Don't be! You can change it all back very easily and the background wallpaper has some really handy shapes to organise your new pretty folders.
You can customise it to your taste by using all of the suggested icons or just one or two.
And you can use my wallpaper image, but can also keep your own background image, if you're still too attached to that picture of two cute cats that's been on your laptop since forever.
Let's get started!
Download your desktop icons here:
Desktop Icons
Download your matching wallpaper here:
Matching Wallpaper
Icons preview↓
First a few notes:
– I have a macbook pro. I am aware that these instructions will not work the same way on a windows computer or laptop. I found a wikihow for all of you windows people: setup window icons. Hopefully this will work for you.
– Right clicking means: clicking on your touchpad with two fingers.
– The ⌘ symbol on your laptop is also known as the command key. Some shortcuts can be created using this symbol. This can be a real time saver! (more information about shortcuts can be found here)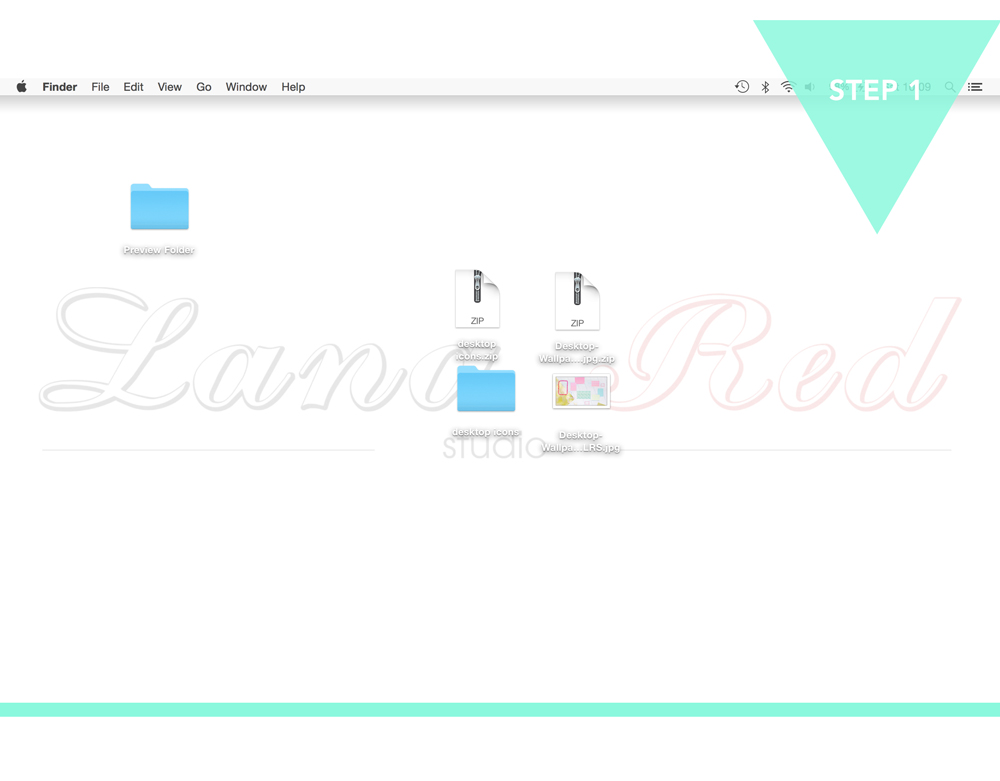 Open your downloaded "Zip files". You will now have:
– One folder with the desktop icon images
– One file with the desktop wallpaper image
If you don't have any folders on your desktop yet, create one by right-clicking in the background and selecting: "new folder".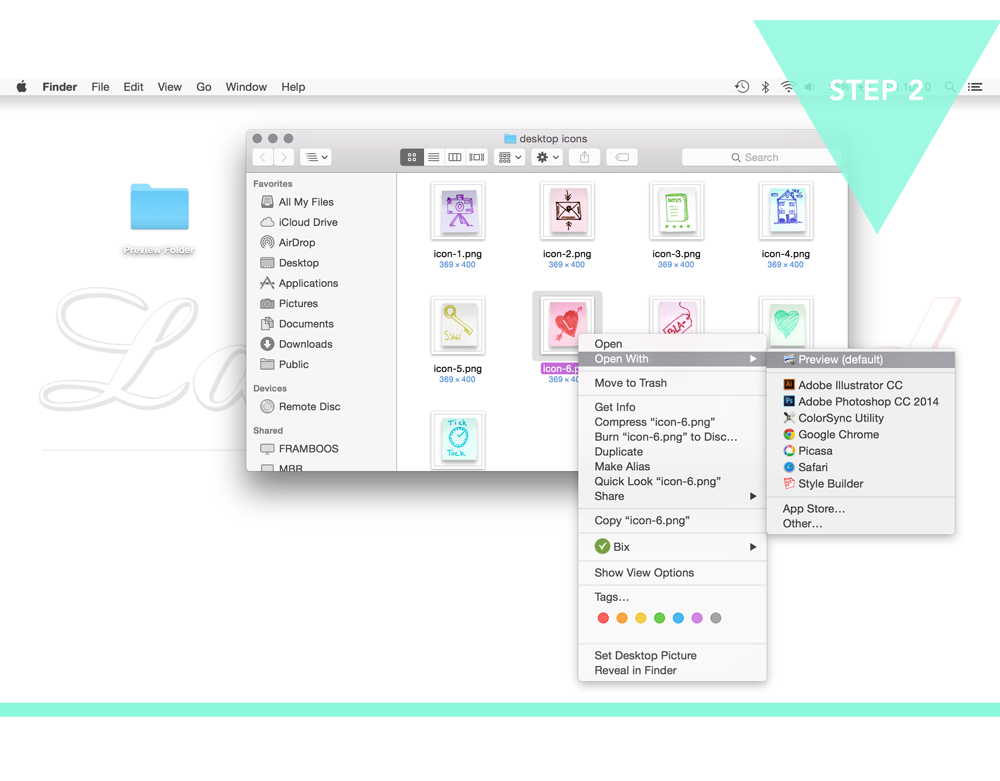 – Open the desktop icons folder.
– Choose the icon you like and double click to open (or right-click on the icon and choose: Open With -> Preview)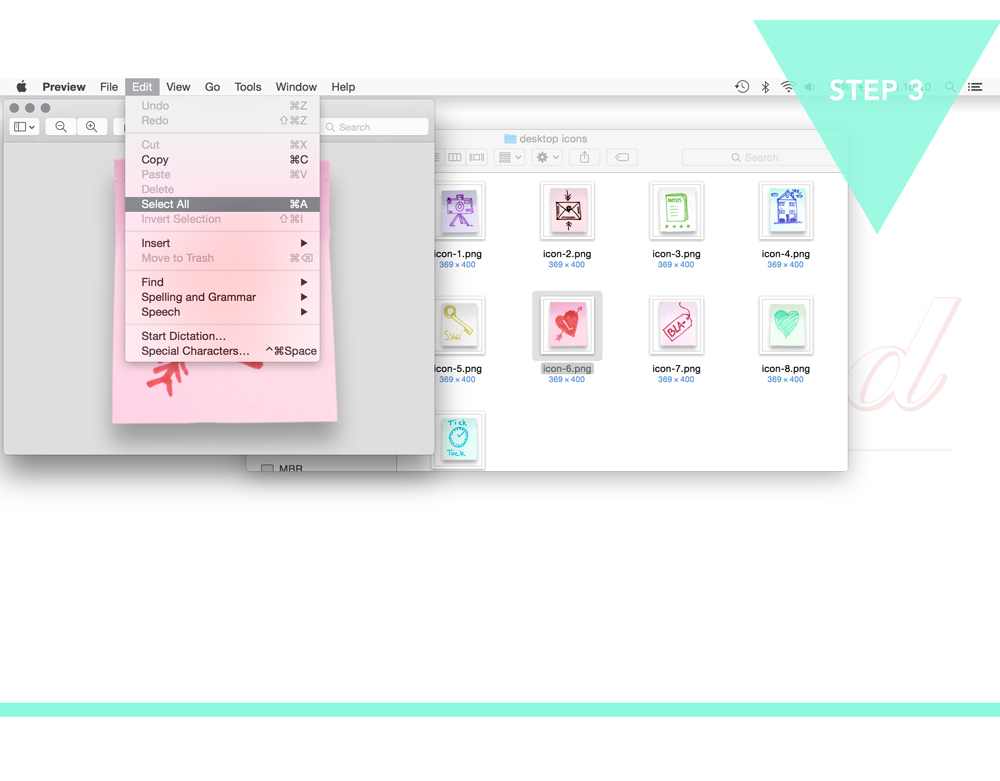 – With your icon file open, go to edit -> select all. (shortcut is: cmd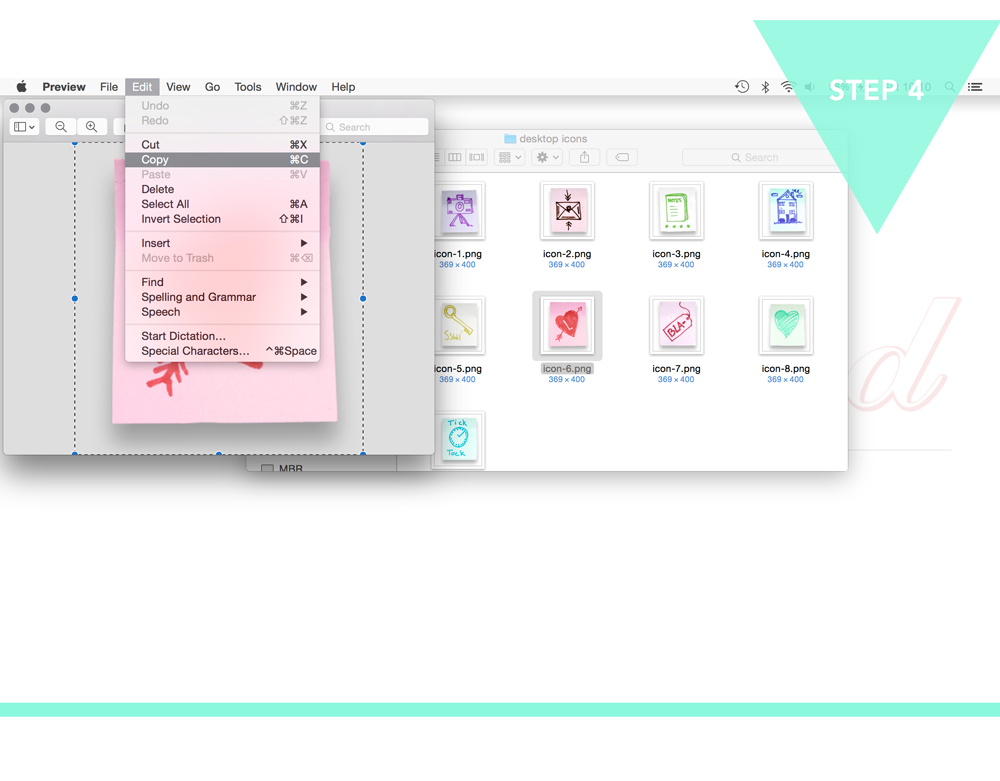 – Next go to edit -> copy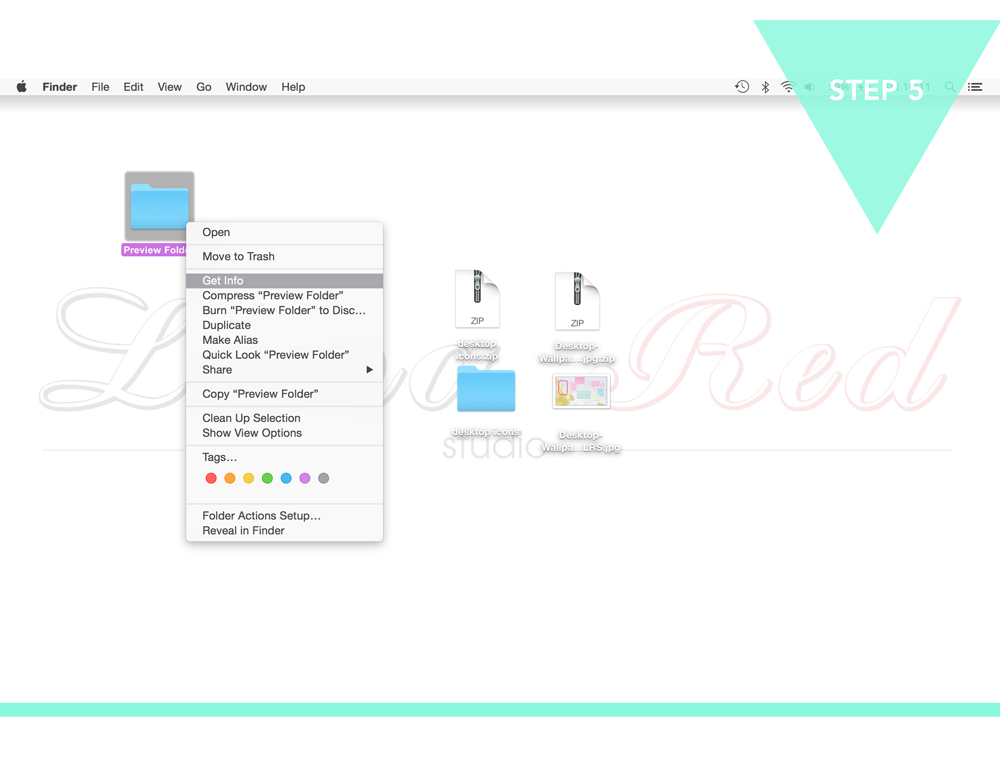 – Close your icon window and click on the folder you would like to change.
– Right-click on the folder and select: Get Info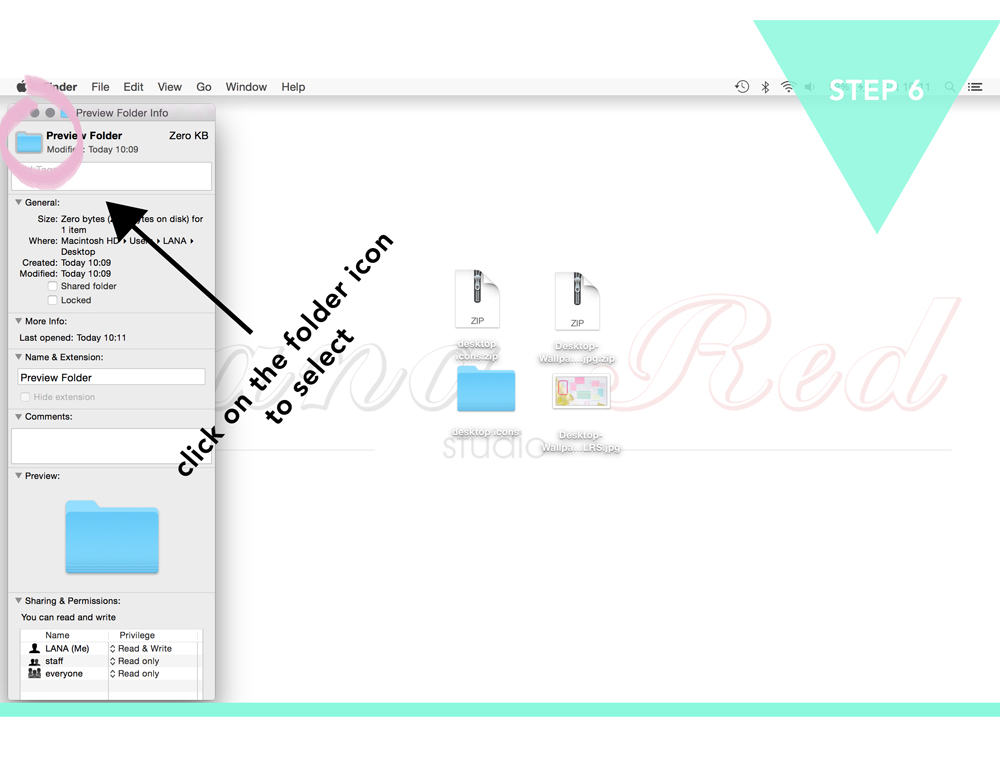 – Click once on the folder icon next to the file name.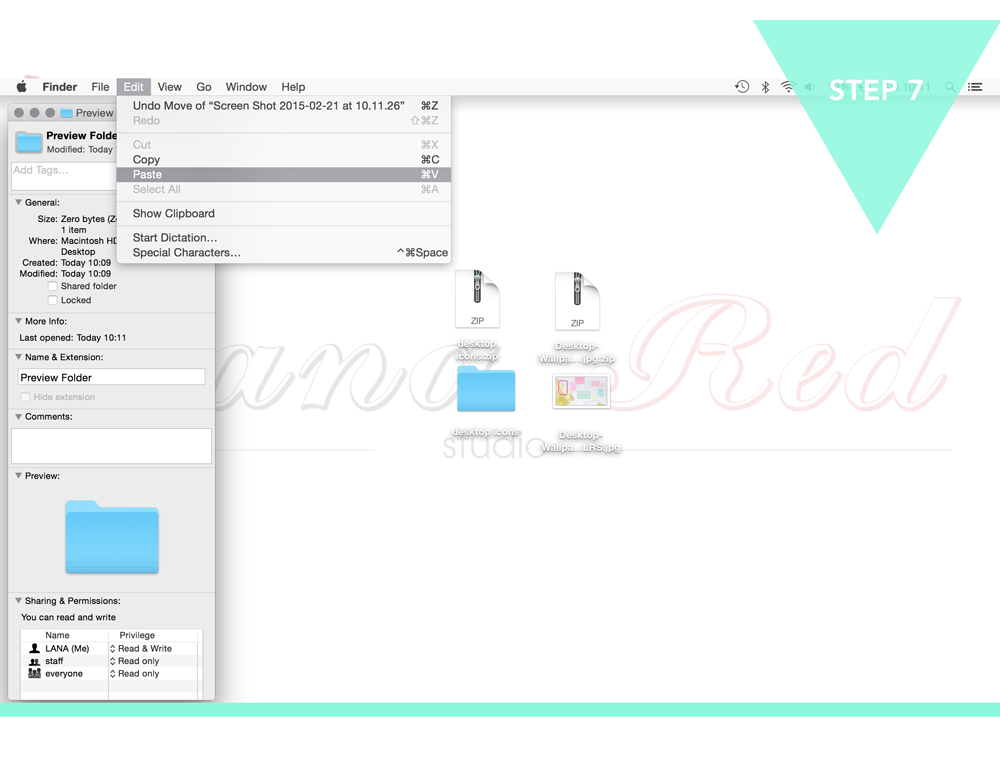 – Go to edit -> paste
– Your file should now have a new image!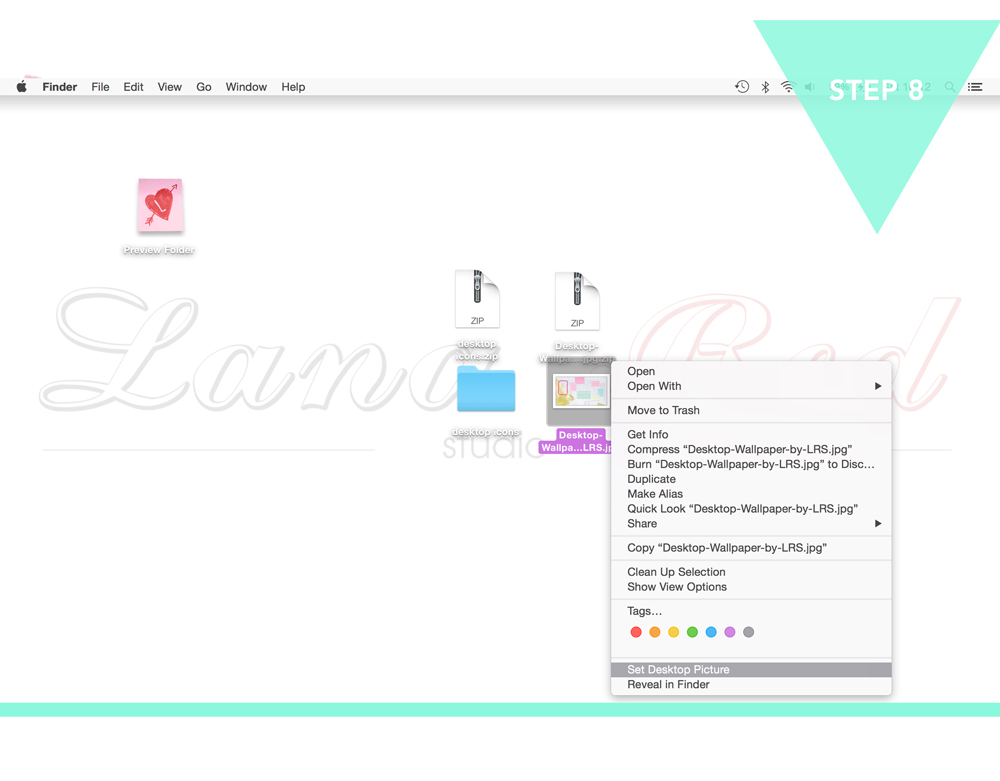 – Go back to the desktop and right click on the background wallpaper image.
– Choose: Set Desktop Picture.
And now: let's go wild! Mix and match those icons and make the most organised desktop wallpaper of your life!!
Oh, and do you have suggestions, questions or just feel like saying anything: leave a comment below and I will definitely reply asap:)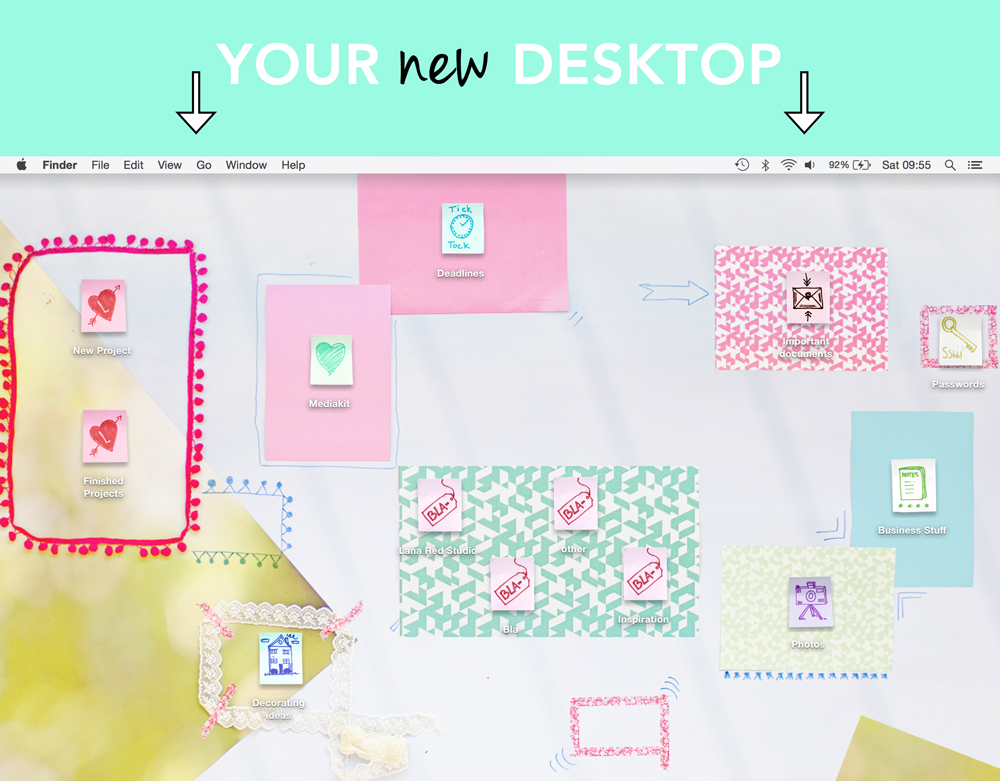 Oh my! I made a new design that you can also use!! It has a fun retro industrial look and is perfect for organising!
You can find it here: New Design