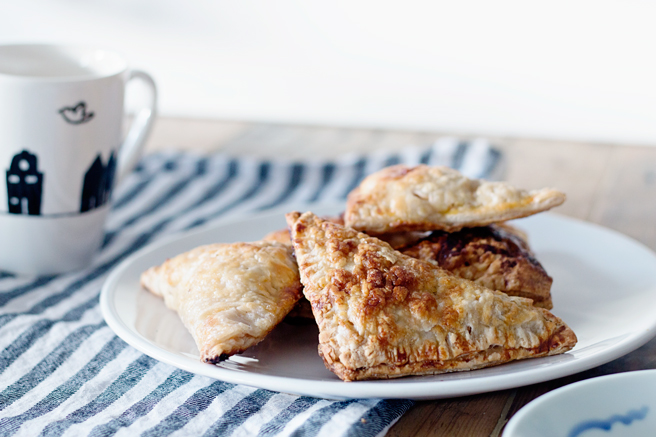 I had a huge craving for something sweet the other night, but didn't feel like going to the supermarket. While looking in my kitchen for some ingredients to make an easy, quick treat, I realised that I had the perfect ingredients for some good ol' fashioned Appelflappen!
'Appelflappen' you say?! That is a very strange word to pronounce for non-Dutch speaking people.
Literally translated it means: Apple flaps :)
It is a crazy easy recipe to make and it doesn't need much ingredients. Oh, and you will be pretty full afterwards, because, well you will find out;)
Check out below for the recipe: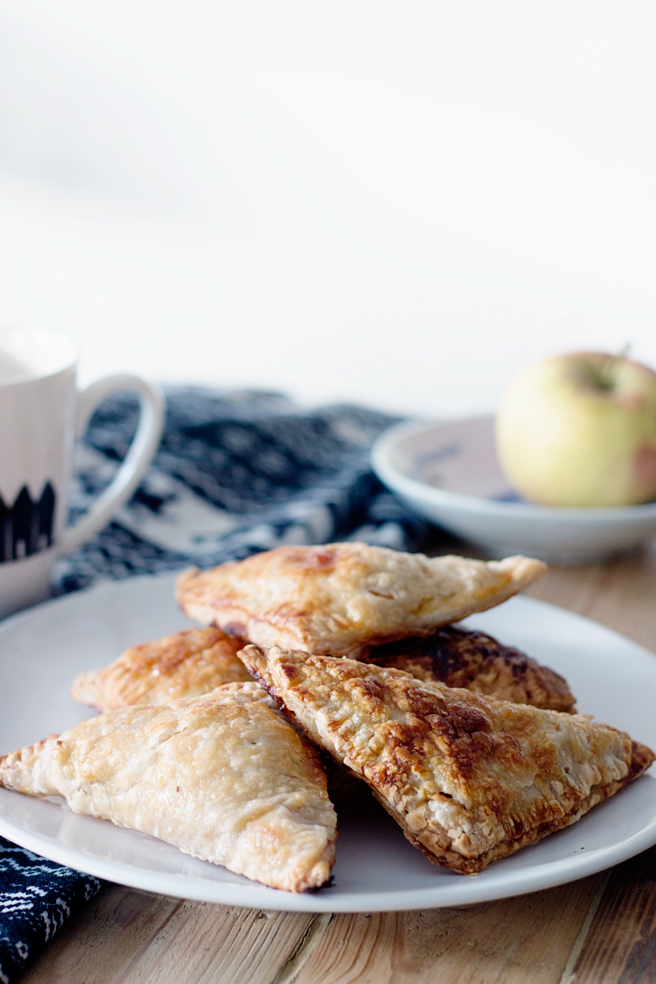 Ingredients for 8 pieces:
8 Pieces of Butter Puff Pastry
2 Medium sized apples
2 Tablespoons of sugar
1/2 Teaspoon of cinnamon
1 Egg
optional: sugar for on top
Recipe:
– Preheat the oven to 225 degrees.
– Take the puff pastry out of the freezer and let it defrost for 5-10 minutes.
– Peel the apples, remove the core and cut them up in small dices.
– Mix the apples with the sugar and cinnamon.
– Place a tablespoon of the apple mixture on top of a piece of puff pastry.
– Fold the pastry diagonal, creating a triangle shape with the apple mixture in between.
– Use a vork to press the edges together and making them stick.
– Whisk the egg and apply a bit of egg on top of the pastry.(this will make them nice and shiny!)
– Optional: sprinkle some sugar on top of the egg.
– Place the Appelflappen in the oven for about 15-20 minutes.
– You can eat them hot or cold, they will be delicious either way!
**Tip: Serve them warm with some vanilla ice cream!