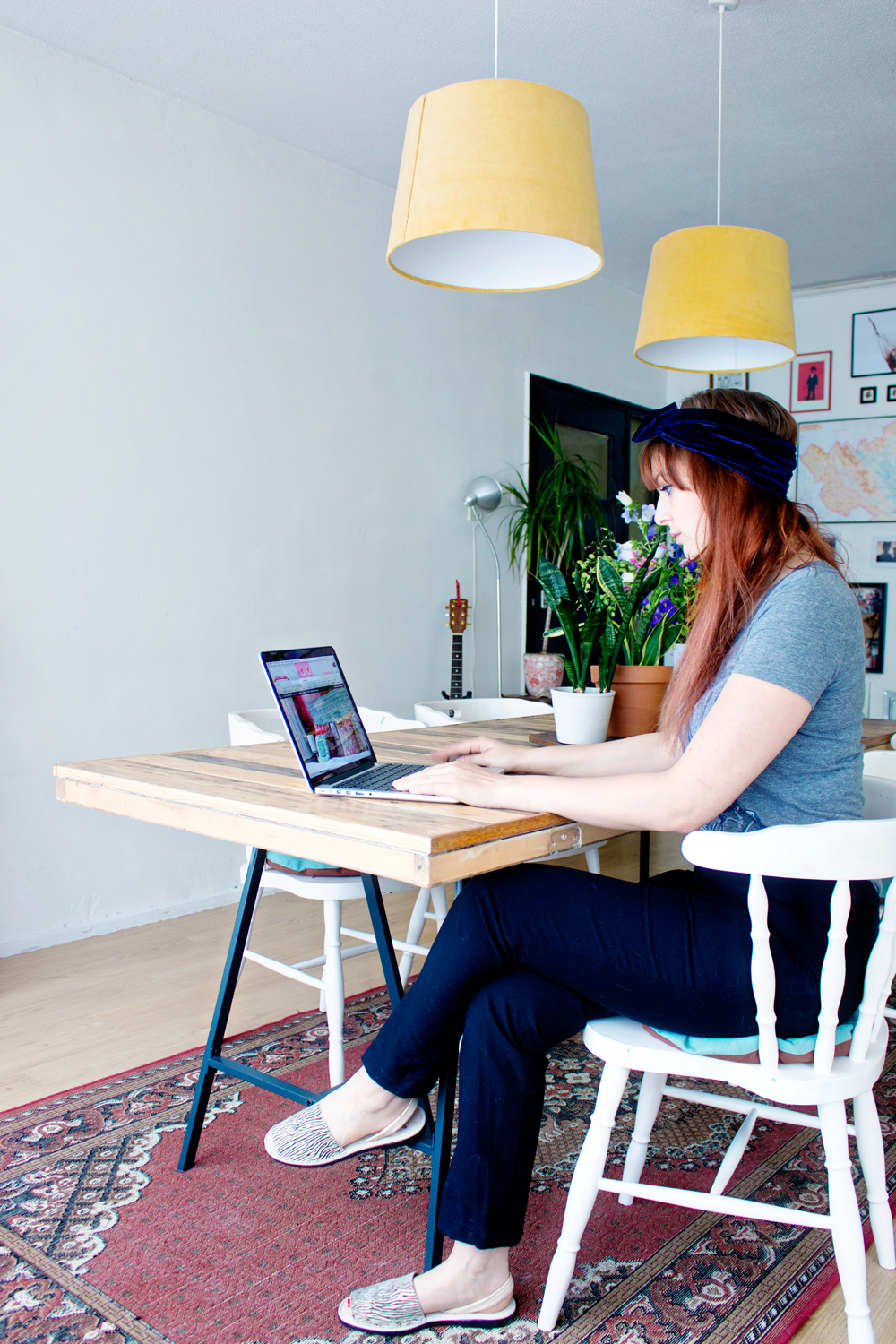 I guess I am one of those people that isn't only a cat lady: I also enjoy just being at home. You know, hanging out, crafting away with some pretty girly music on..
Yes, It's sort of a confession, because it seems that it's very unfashionable to admit to being an 'indoor' person. Don't get me wrong, I love to travel! And hang out with people, I just also really enjoy hanging out at home. Hopefully some of you will recognise this, and we can form a dull-sofa-girly-club or something;)
But all craziness aside, one of the biggest perks of having this blog means that I can work wherever I want! So having a long workday because of many deadlines, will feel less like working for so long, because it's also partly hanging out at home.
So this outfit post is dedicated to comfy 'home office' wear, that will still look good enough to open the door for unexpected vistors.
I actually was inspired to write this post because of my collaboration with Menorkinas. My sister and I each picked out a cute pair of shoes, not knowing what to expect. And while writing this post, I was texting with her for advice on which photos to pick, when she mentioned wearing the shoes right now as comfy home shoes! Just like me! And, oh my, they are comfortable! I can't wait when summer finally arrives here, to walk on them for hours.
Besides the amazing shoes, I also like to wear pants sometimes at home. Yes, you read it right! Shocking I know, no skirt or dress, but pants!  It's meanly because skirts and dresses need tights, and ugh, to much effort ;)
So in combination with those pants (I only have two..) I am wearing my favourite t-shirt: my Alice shirt from Out of Print Clothing. Because it makes me feel smart (it means I have read at least one book) and it makes me feel young, because well, it's Alice in wonderland!
What is your favourite home attire? Let us know!
But let's be honest here, the best thing about working at home: Pretending to play office while you are actually working in the most lazy position on your sofa with your cats, cup of tea and sporting some pretty darn cute comfy outfits!
Shoes by Menorkinas | Necklace & Shirt by Out of Print Clothing | Trousers are vintage |
Jacket & Headband by Forever21