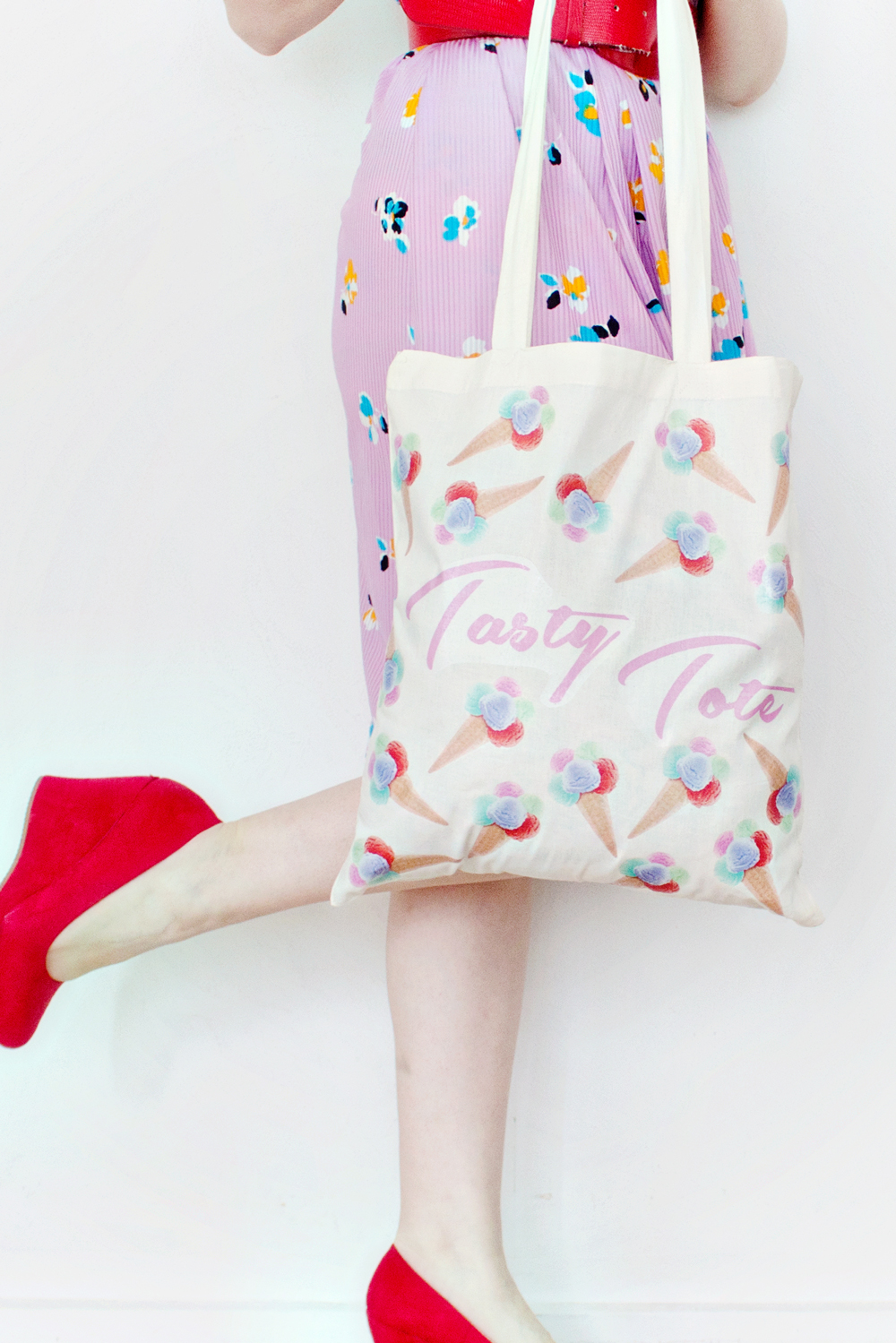 You know what makes spring really perfect besides warm weather? Ice cream! And not just any ice cream, the real tasty colourful kind!
To celebrate my love for not just the taste but also the look of ice cream, I decided to create a fun, easy and very quick bag tutorial. You could name it: your Tasty Tote!
It was pretty fun to do and it would be perfect as a craft to do on the weekends to prepare your tote to carry your beach items while you carry your tasty ice cream.
And here's crazy idea: Don't just decorate a tote bag, but use this DIY, for t-shirts, pants, skirts, you name it! Go all tasty crazy!
Here's the tutorial including free downloadable templates!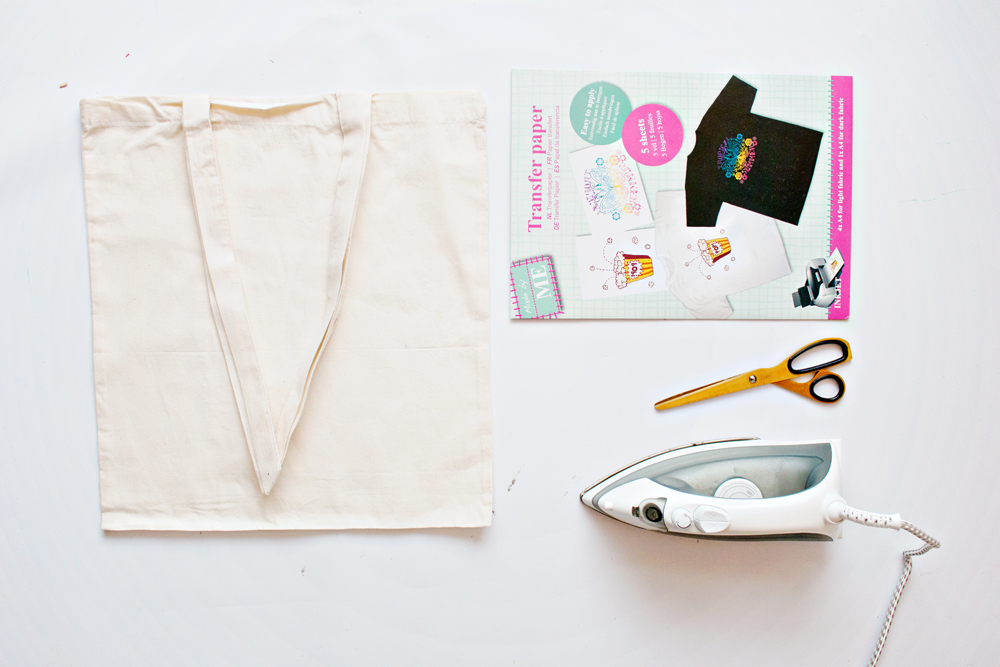 Supplies:
Plain tote bag | Transfer paper for light fabrics | Scissors | Iron |
Baking paper (if not included in transfer package) 
Templates:
Download the Ice Cream template here
Download the Tasty Tote text  template here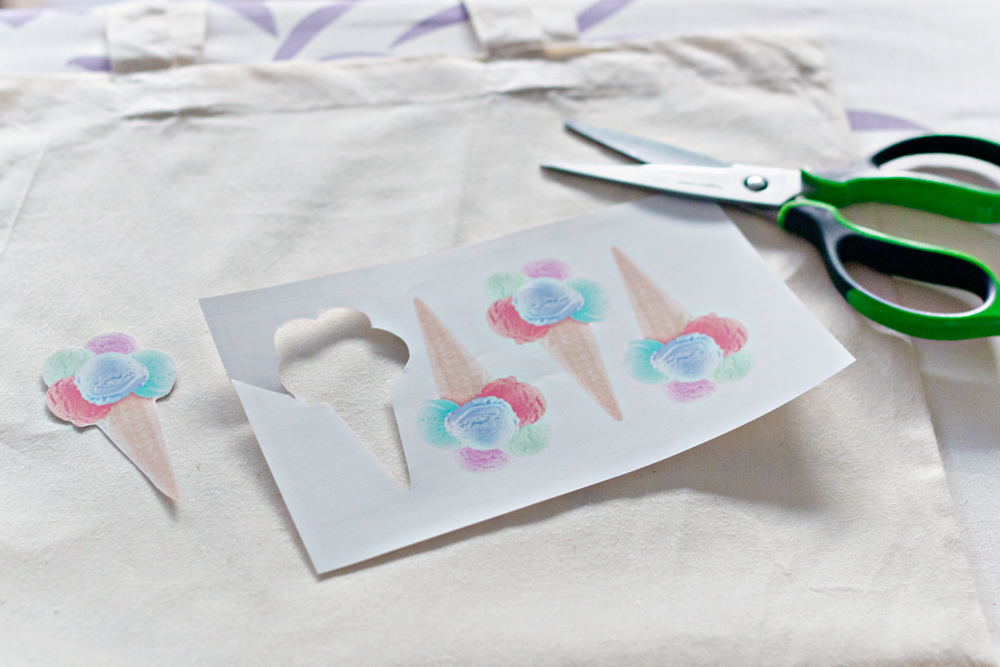 – Print your ice cream templates (or your own fun design) on your transfer paper according to the instruction on the package.
– Cut the design out trying to stay as close to the images as you can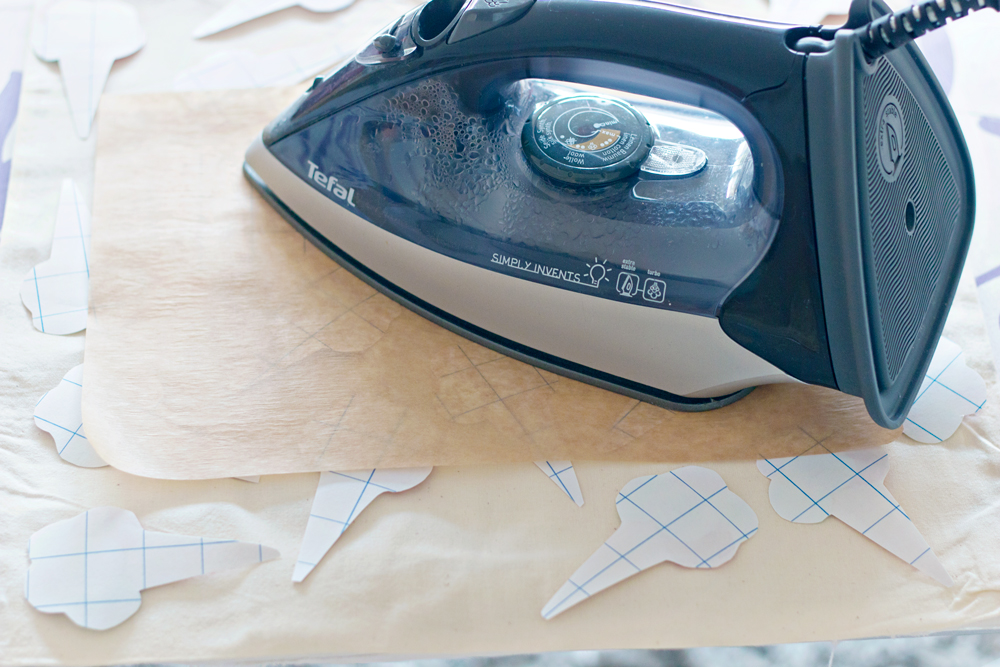 – Place the shapes face down on your tote bag in the arrangement that fits your style.
– Place a sheet of baking paper on top and iron over the shapes in a circular movement. (follow the instructions on your transfer paper package for the heat settings and estimated heating time)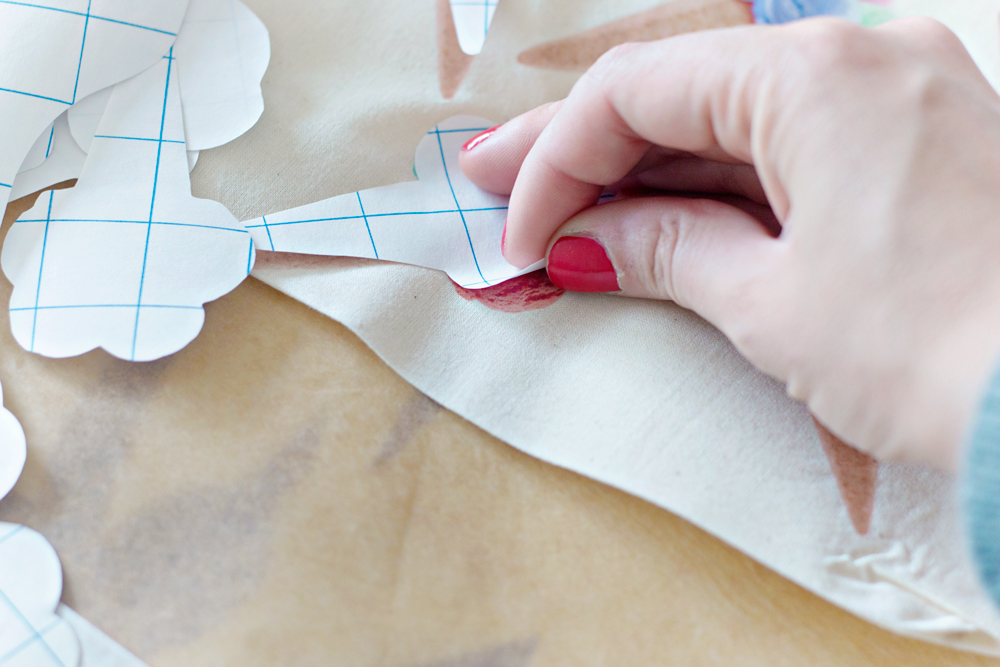 – After the shapes on the tote have cooled down, peel the top paper layer of.
If the paper still sticks to the image, don't peel further! repeat the previous steps and let it cool down again.
After you have peeled all of the papers of, you can be proud to show off your new DIY Ice Cream Tote!