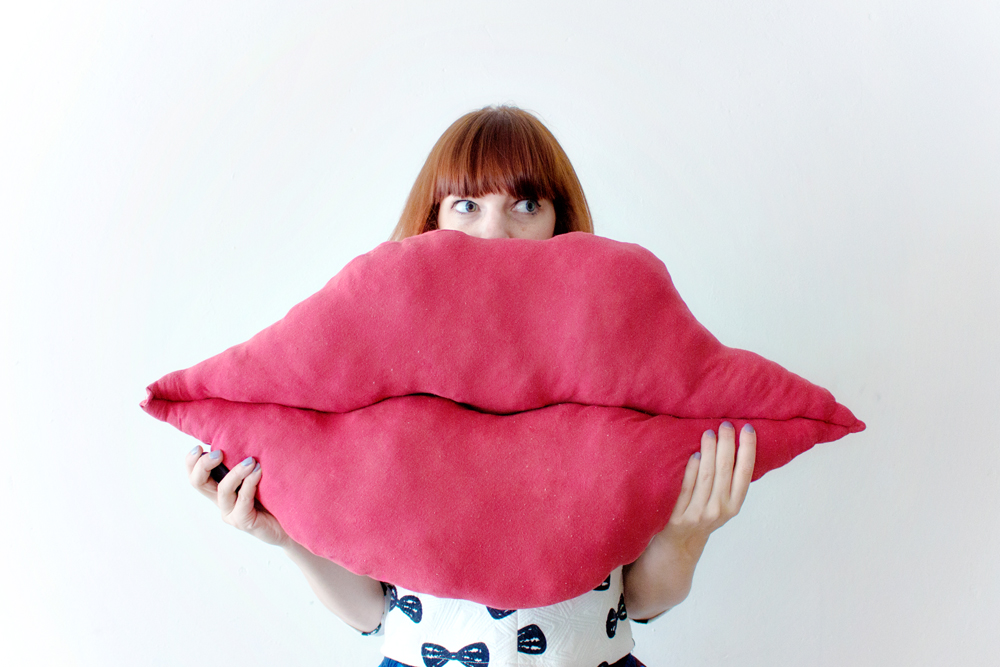 Who doesn't like a pillow that gives as much loving vibes as this lips cushion!
For my recent collaboration with the always creative Mollie Makes Magazine I made a Lips Cushion tutorial!
Want to have this anatomy cuteness? Get yourself the latest Mollie Makes Issue and start sewing away with my tutorial on page 18!