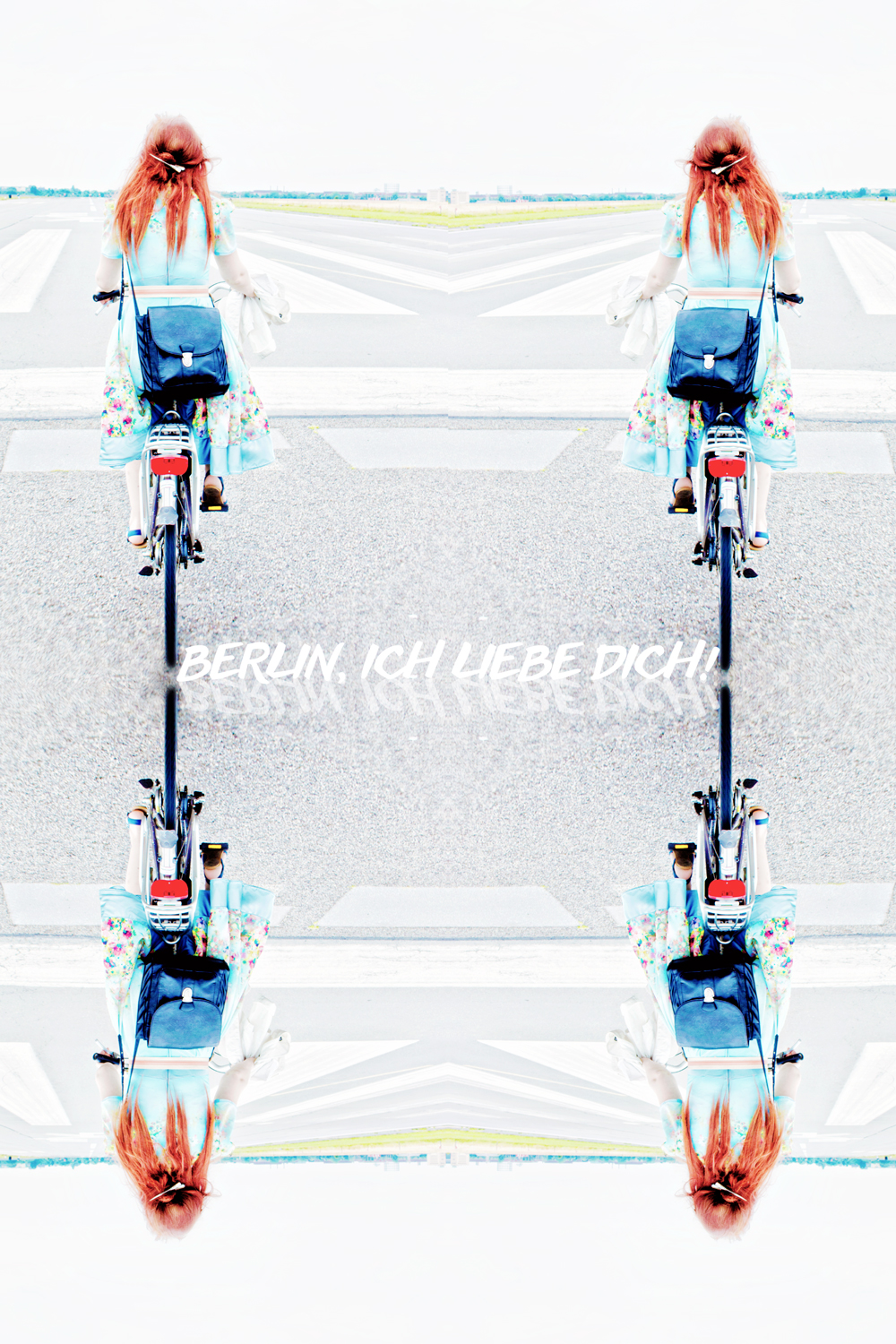 No, this not a post that I wrote last summer, I just went back to Berlin this year!
Last year I visited this amazing city for the first time, and I immediately had the same crush like I felt when I visited New York City for the first time. I am just crazy about Berlin and was so excited to visit it again after a year!
The reason of my visit was to see my boyfriend, who has been working there on an amazing theater project as the video designer. So when he was working during the day, I explored the amazing Berlin on my own, and what a better way to do that, than by bike of course!
And the reason for this post? Just to share my love for this city, because I wish I could bring all of you with me and show you around, and make you fall in love with it, like I did!

My itinerary:
– Annoy people until I get fashion week tickets!!!
– Visit the Berlin fashion week with the tickets that I begged people to get (see previous point)
– Rent a bicycle and cycle around
– Eat a lot of vegetarian and vegan food (because in Berlin you actually have options in a restaurant as a vegetarian! no more mozzarella and tomato salad nights, hooray!)
– Visit the theater
– drink wine and read books, because cycling all day requires a reward
And yes, I completed the entire list!!
First of all let me tell you that getting the fashion week tickets was actually a bit easier than I thought. I emailed the agencies of fashion brands and attached this blogs mediakit and I got a lot of very nice responses, some kindly explained that they where full and others invited me to their show!
I ended up spending one full long day doing fashion week stuff. I planned on doing more, but if I am honest, the fashion scene at these events is not really my thing. I get pretty shy and being on my own at those events makes me a bit uncomfortable. So I picked my favourite shows and cycled around all day to get everywhere on time, and it was pretty amazing!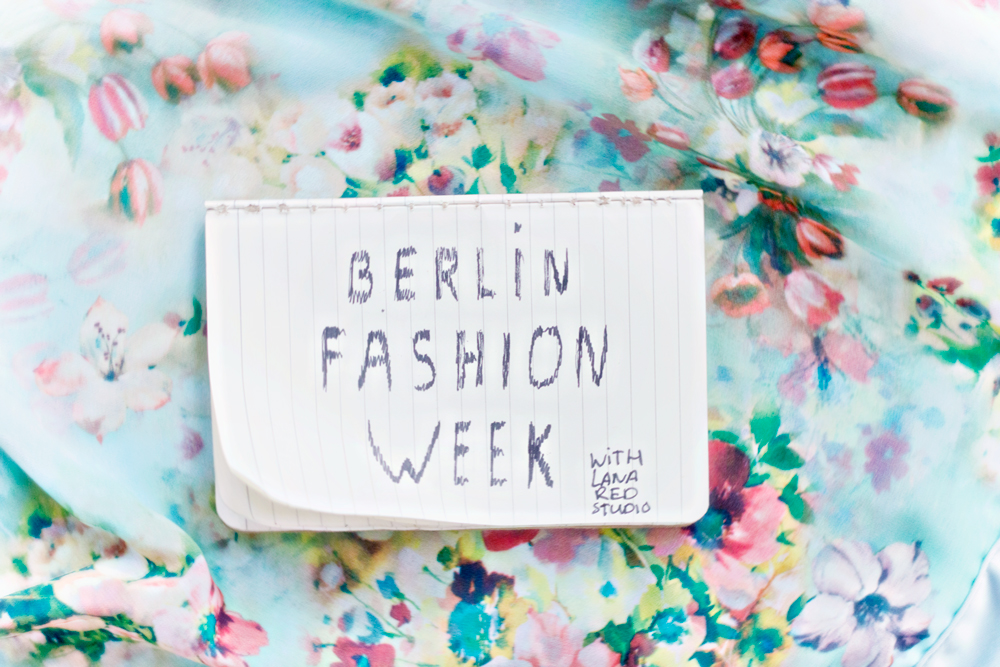 First, I obviously had to announce that I was visiting fashion week to everyone!(see above)
Then I got my press pass and quickly went to the Vonschwanenflügelpupke show right after. It wasn't really a show, but models standing on blocks showing the new items. I loved the fabrics!
Vonschwanenflügelpupke is a duo that is known for designing beautiful prints on fabric, and they did an amazing job this time! Lot's of DIY inspiration for me there. Especially the pen lines with watercolour effect!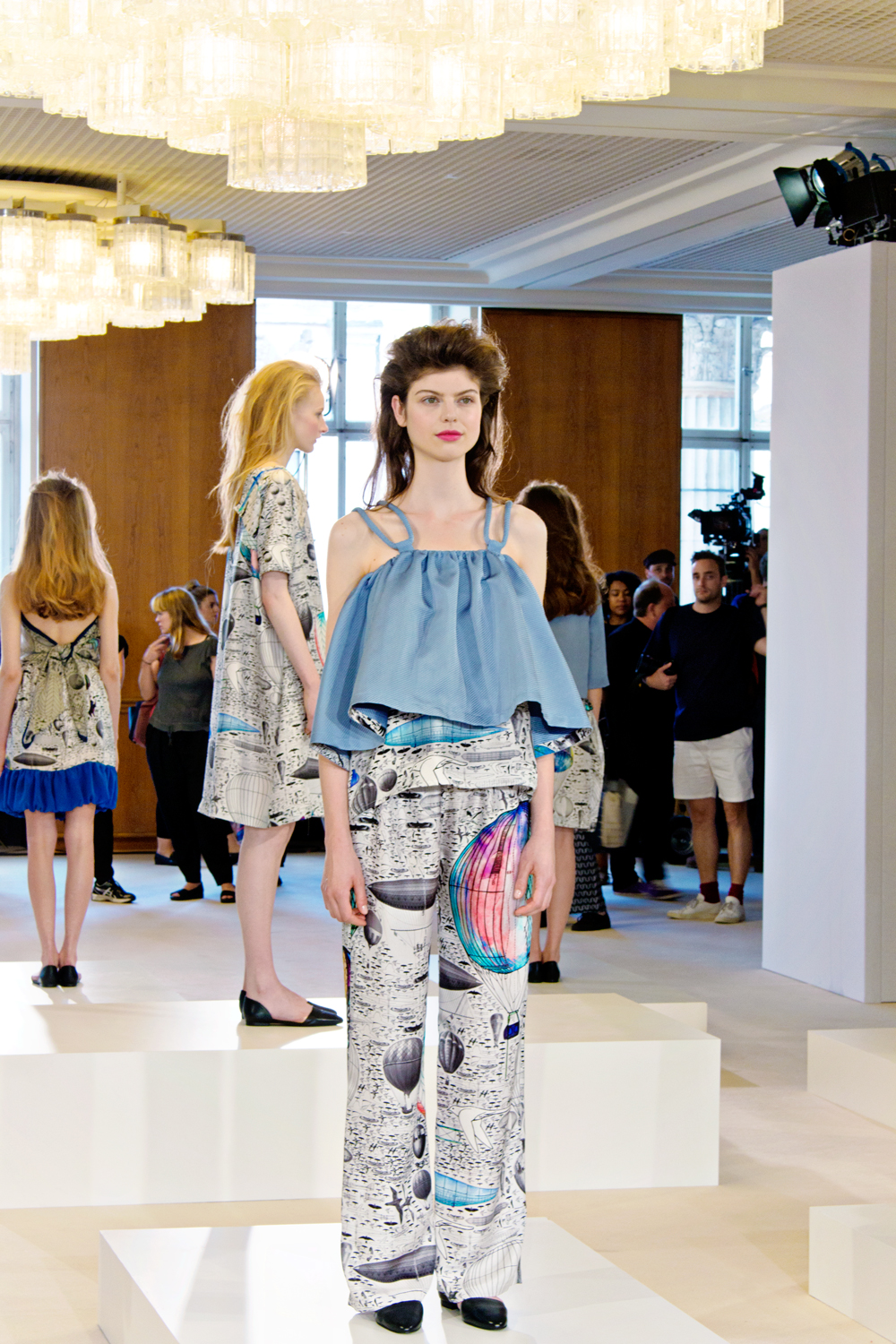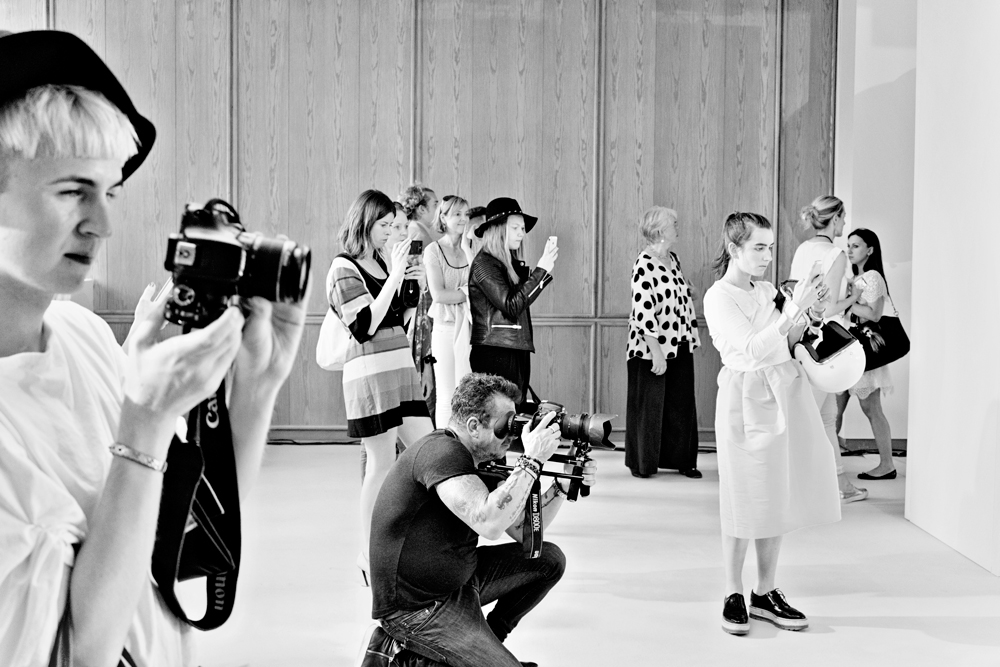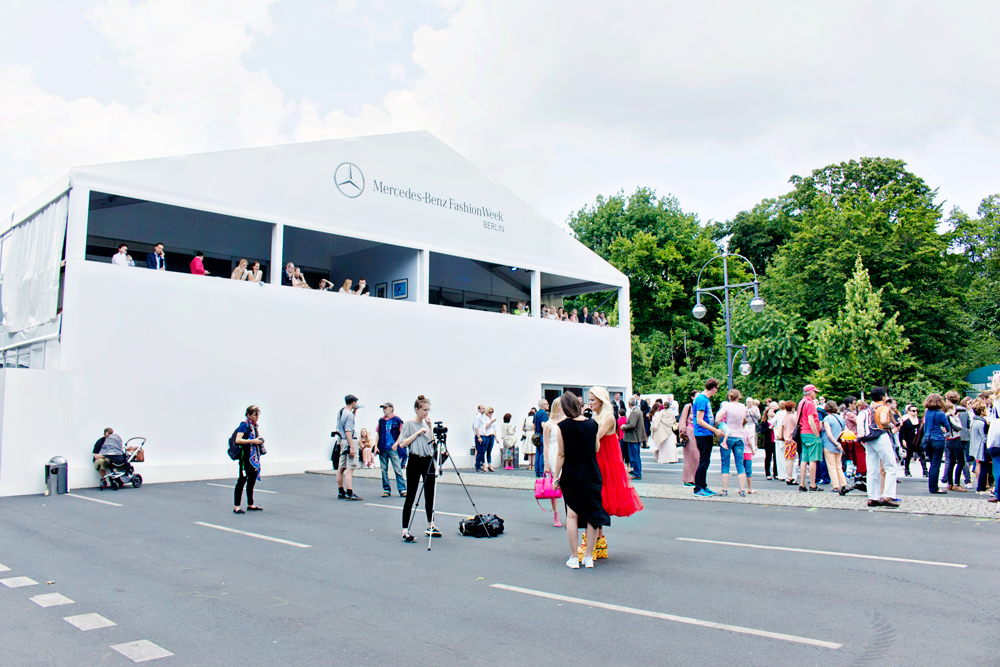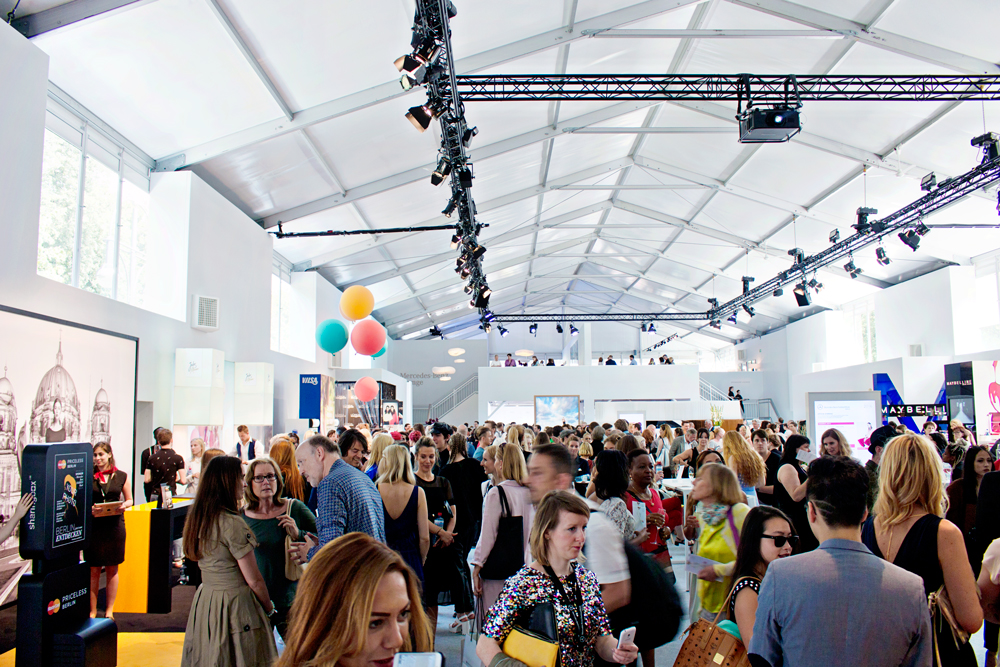 Like I said, it's a big fashion scene, I love the fashion, but the scene can be overwhelming. I felt a bit out of place cycling everywhere instead of hopping in and out of a taxi, but it was so practical! I even had time to stop by the central area and watch people, watching people ;) And got my nails done at a stand by a very kind girl, which is always awesome!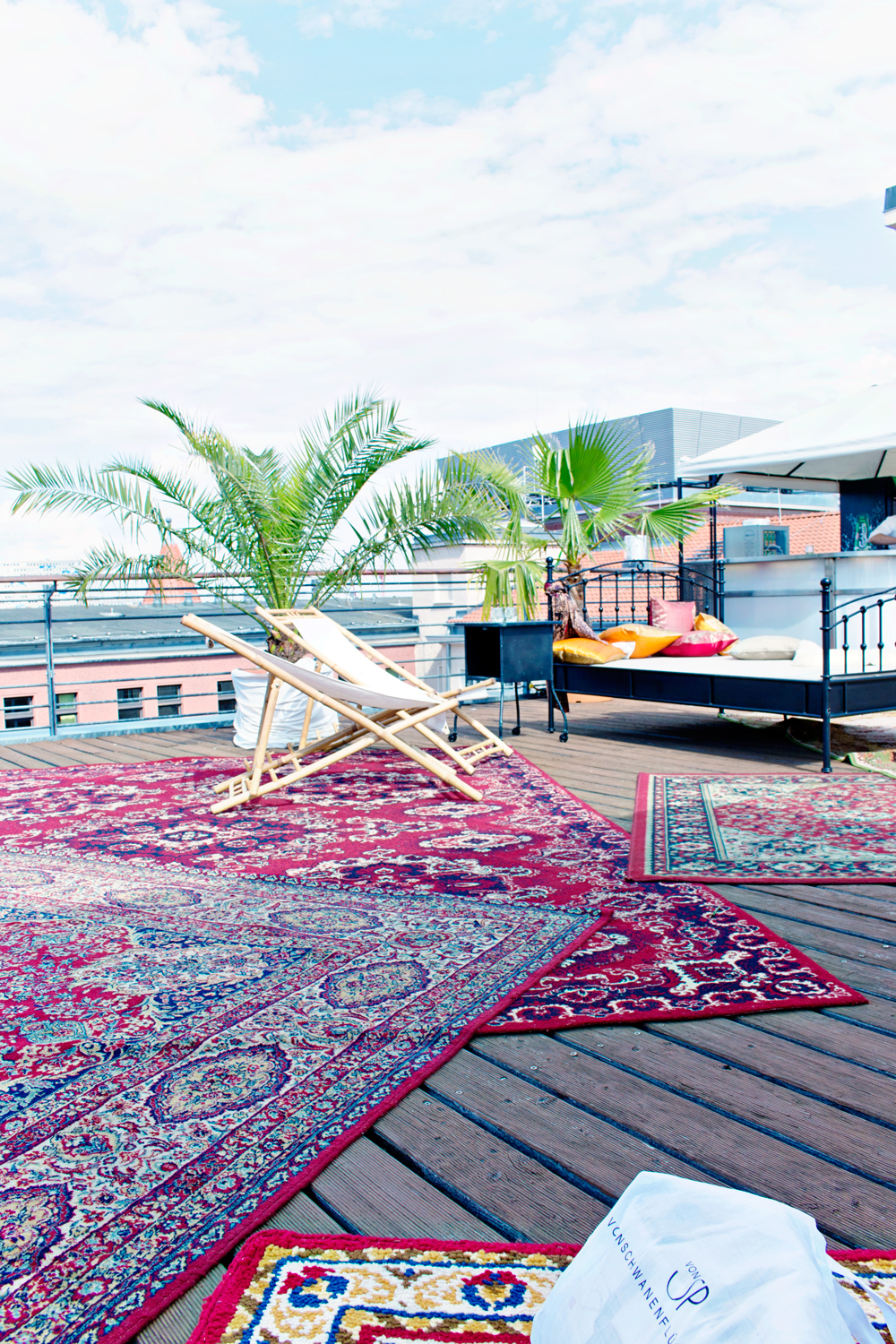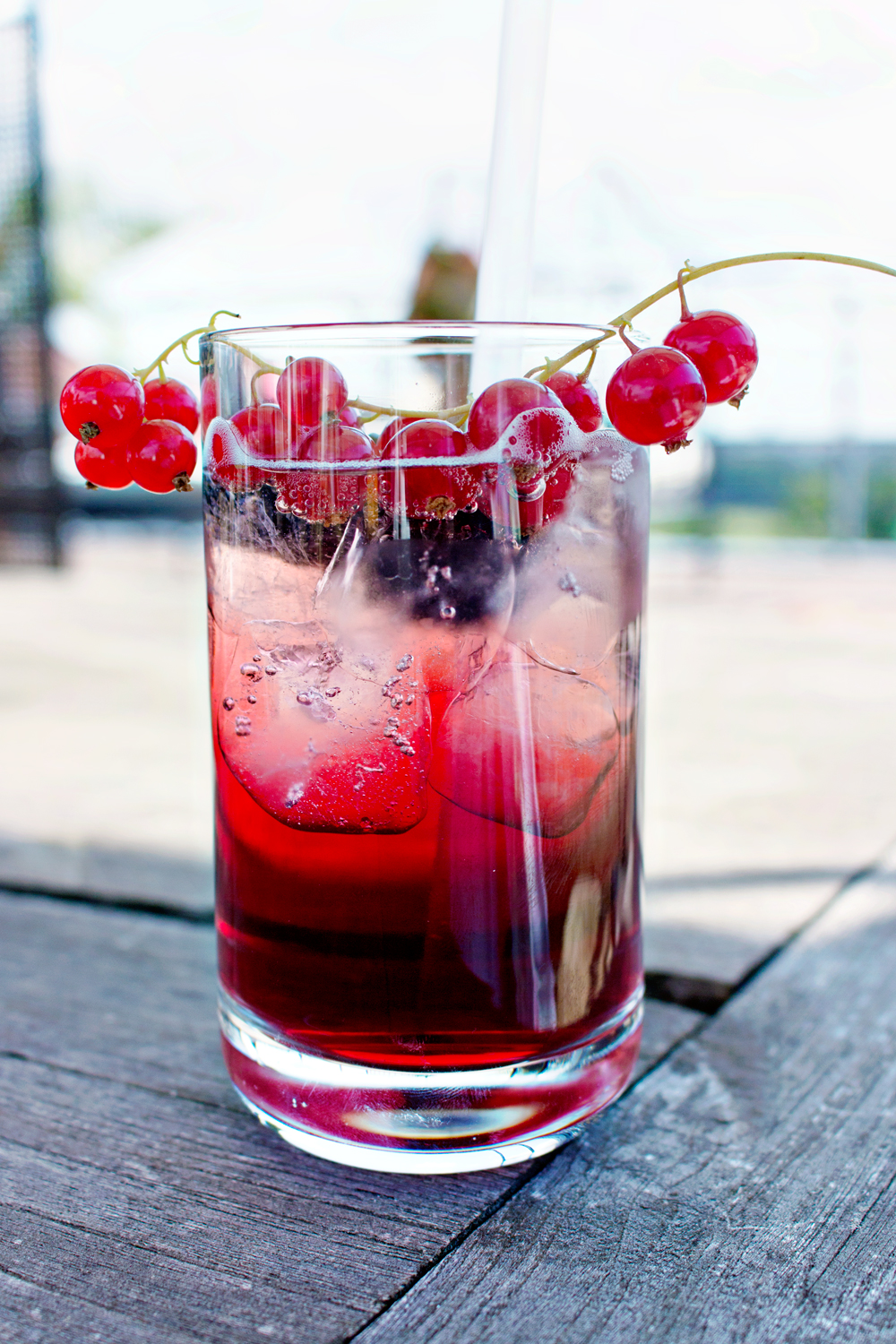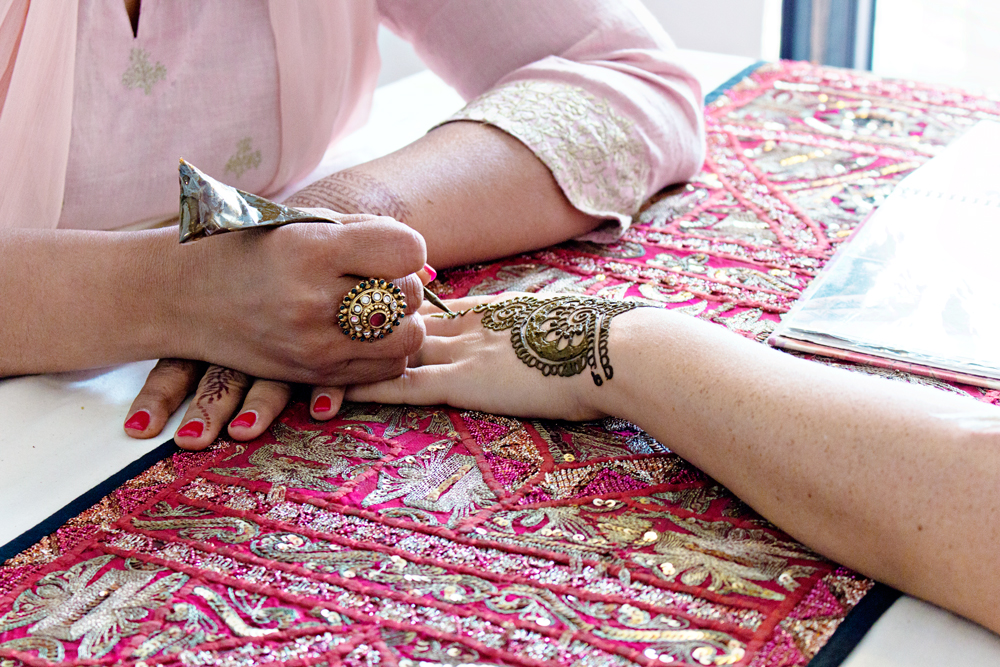 Later that day I went to the Vero Moda rooftop event. It was amazing! Nice music on a rooftop, pretty decor, tasty cocktails and some very pretty henna art! It was the prefect place to rest and be in the moment.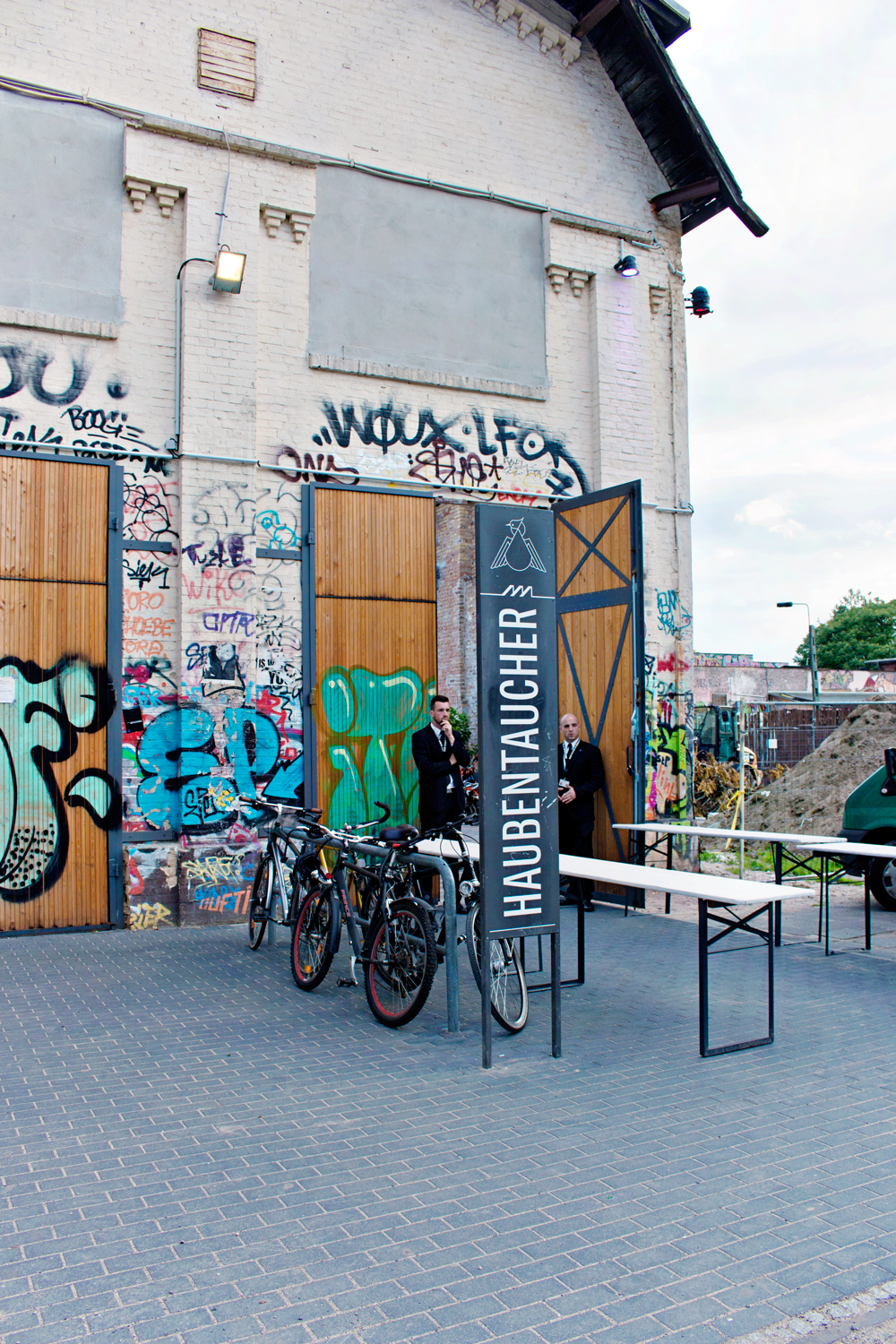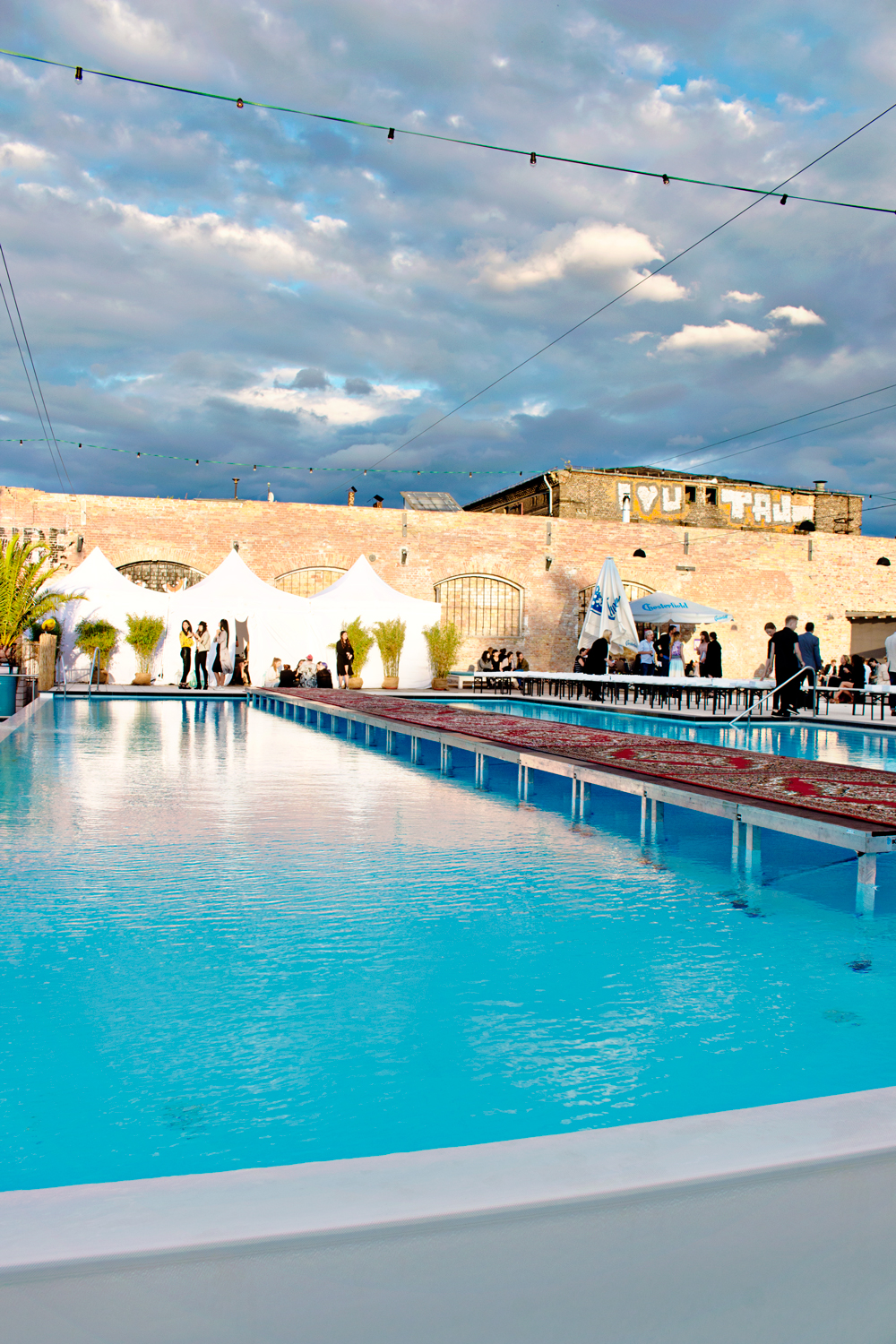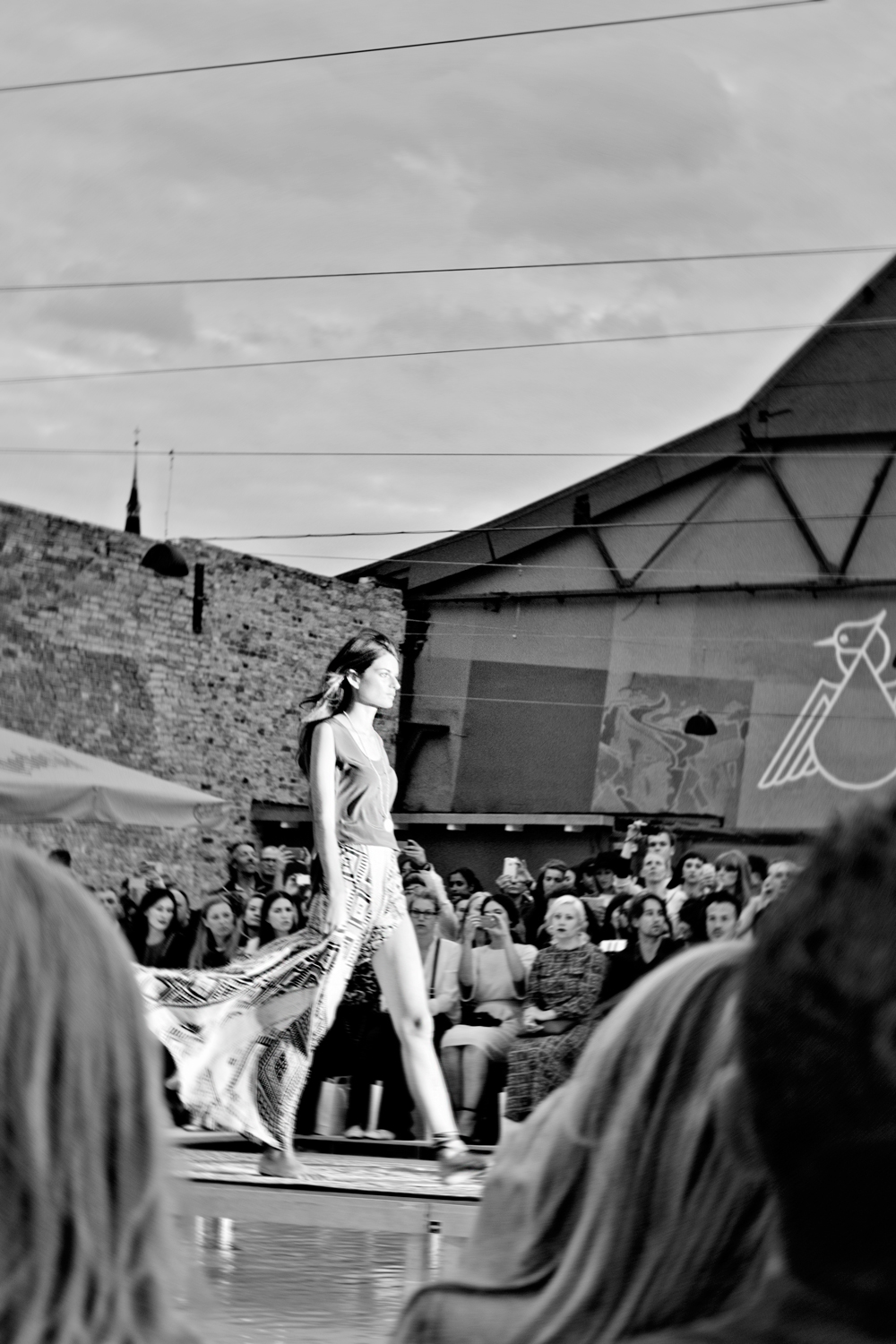 And to top my fashionweek day off, I went to the Holy Ghost fashion show. Which was actually hidden in a very cool urban area. After going through the big doors, It turned out that the runway was build on a swimming pool and that the show was timed for sunset. It was amazing!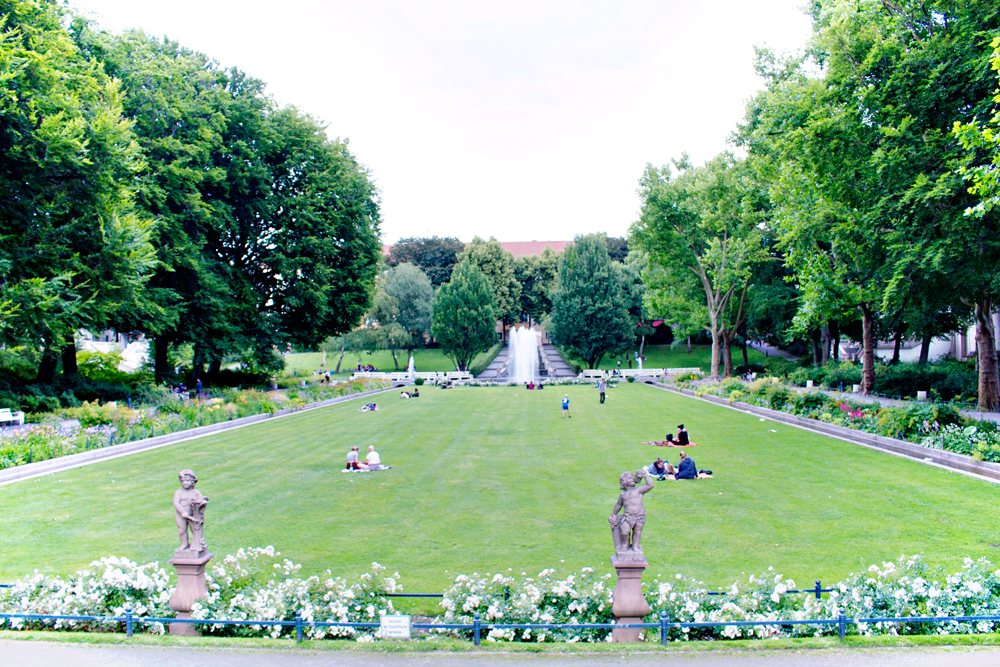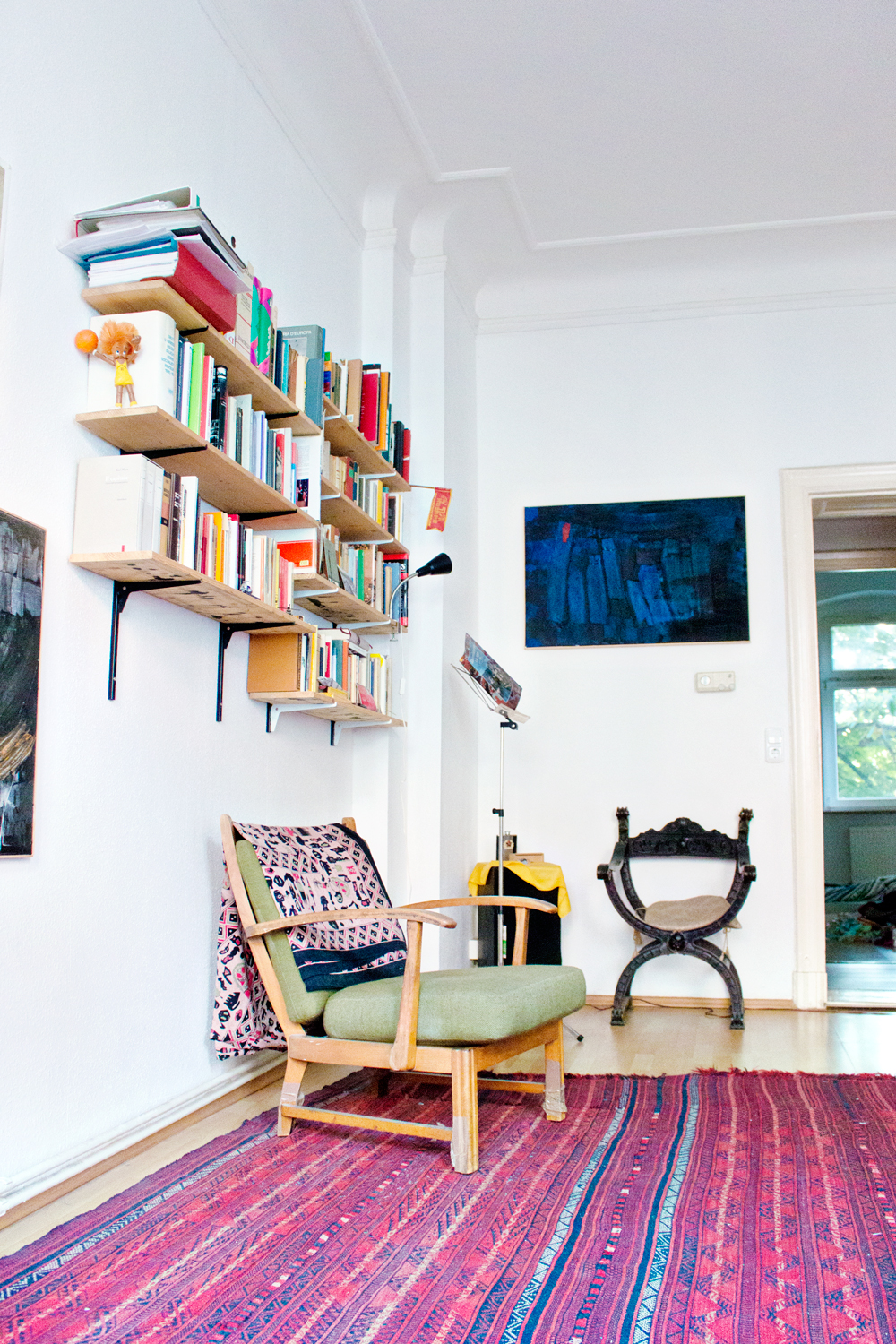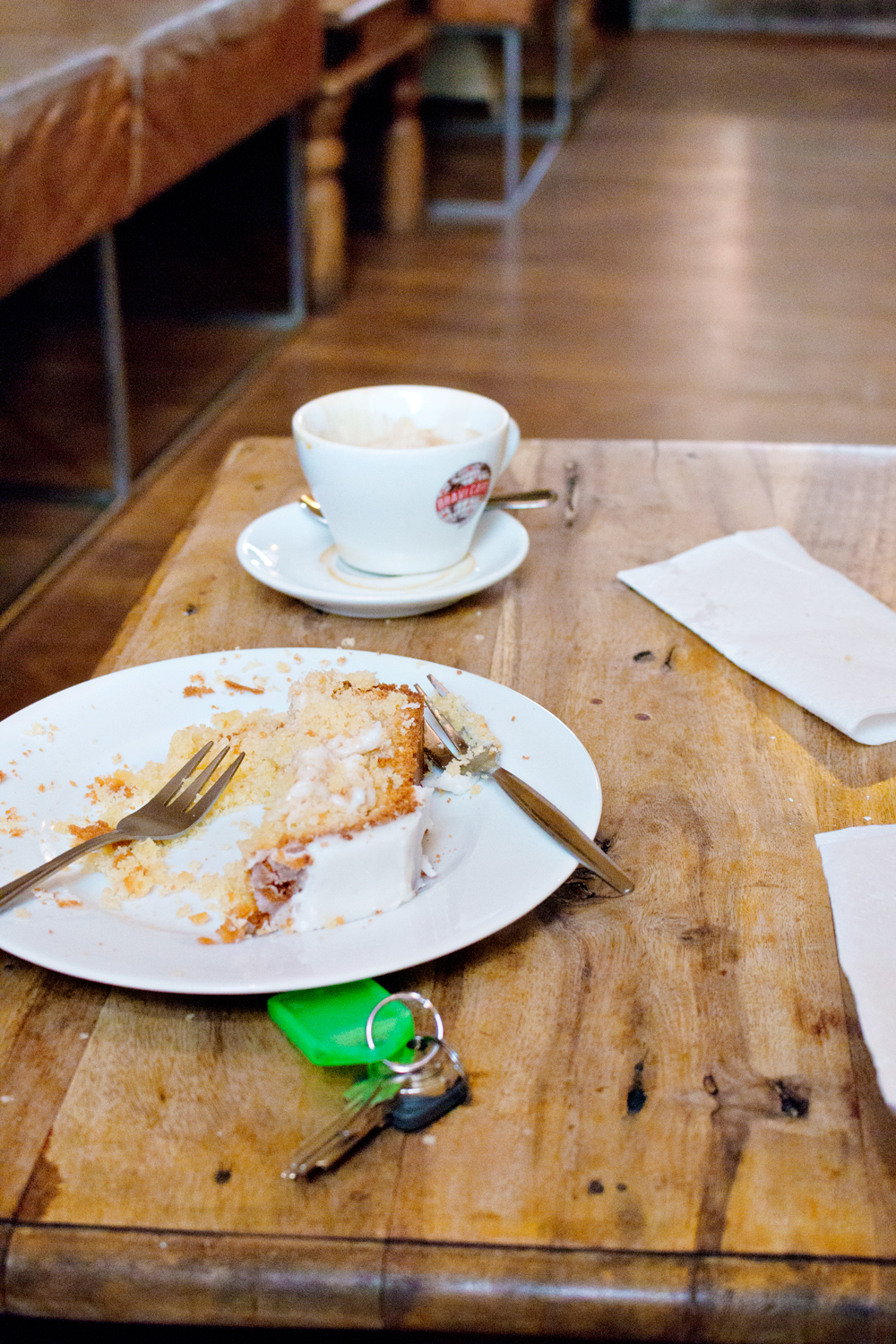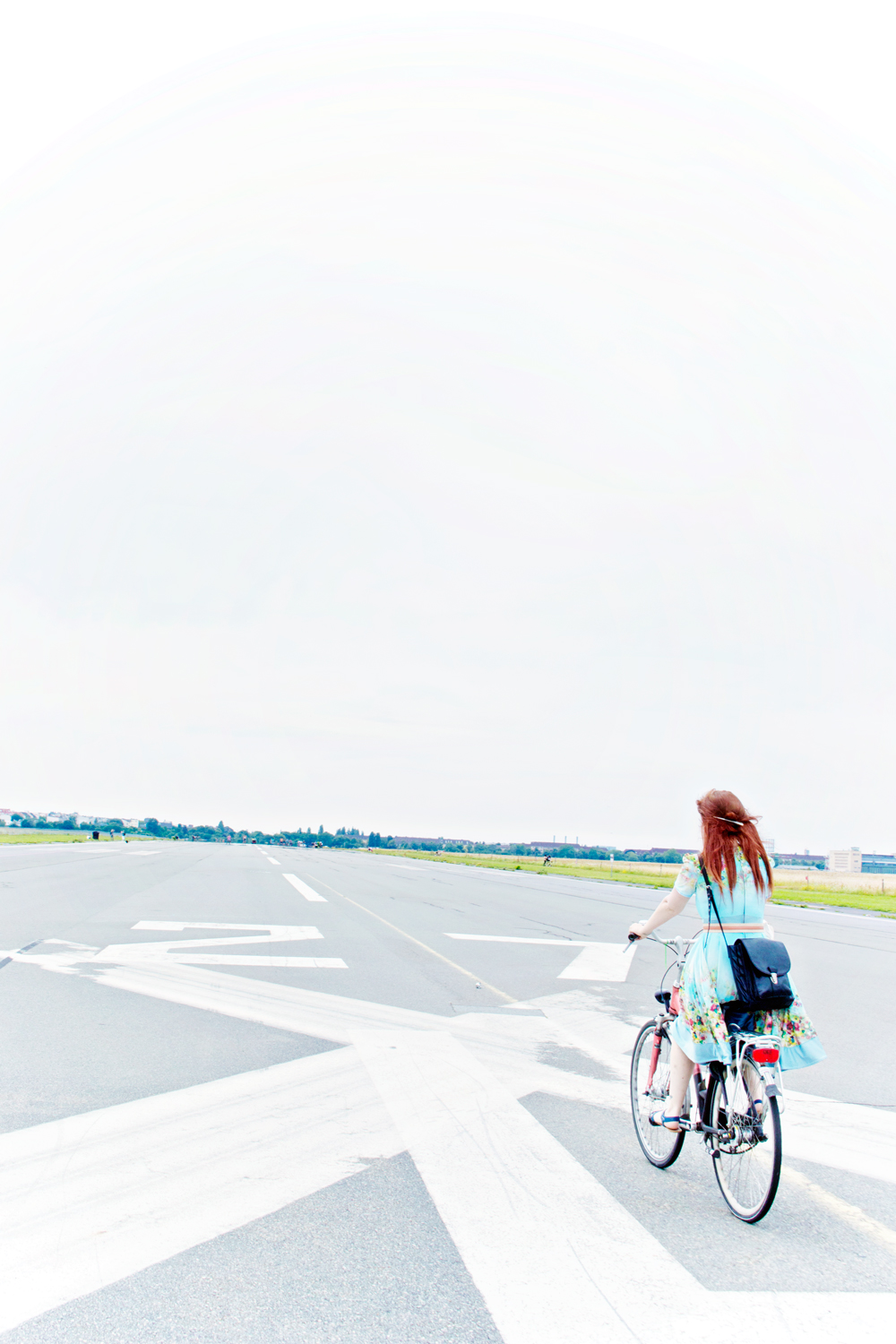 And what else did I do? You know:
– Eating huge cakes,
– Cycling on an airport runway
– Reading in beautiful parks
– Hanging out with my boyfriend
– and most of all: Trying to enjoy every minute!!
I am definitely on going back soon, so please leave your tips about Berlin the comment section!!!