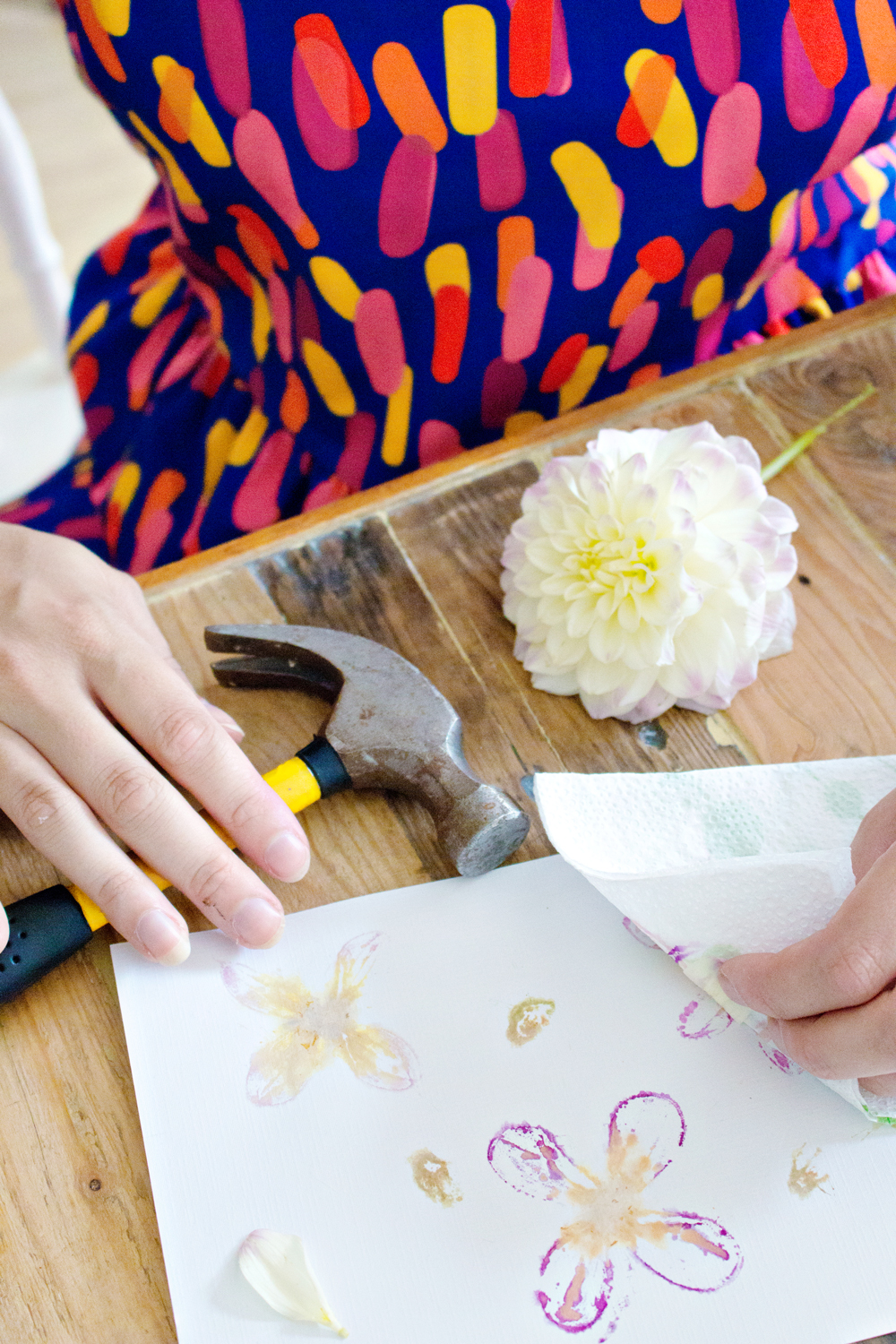 Oh, I love it when I get to play with new techniques! Because, did you know that you can use the color and shapes of flowers as a printing technique!
I never realised this, but flowers have a lot of printable color in them which makes it so much fun for creating printed (well hitting them with a hammer;)) homemade items like cards, wrapping paper, letters, and much more!
The thing that I love the most about this technique is that you can repurpose flowers that are starting to die. This way you can keep them alive forever! Especially when the flowers have a special meaning, or if someone special gave them to you.
I bought my flowers at the local flower market (see my previous post). The thing I focussed on the most when collecting flowers, were the color and the shapes of the petals. But this technique also works great on leafs and bigger petals.
DIY: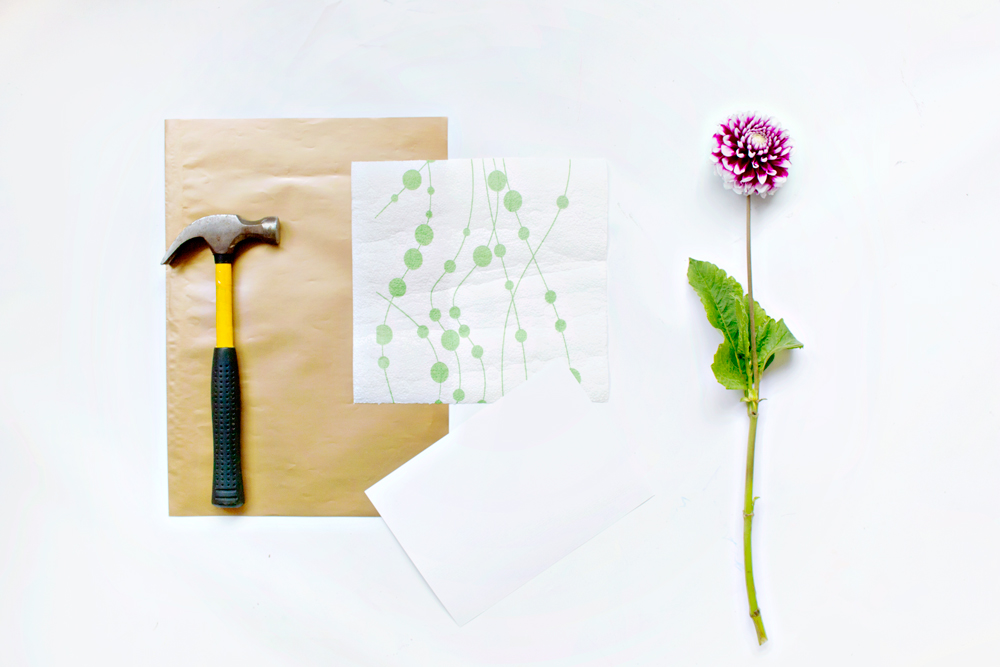 Supplies:
– Flowers, leafs, etc.
– Hammer
– Paper towel (any paper that absorbs fluids will work)
– Paper/card/letter/etc.
Step 1 – Collect your petals, leafs or any part of the flower that you would like to use.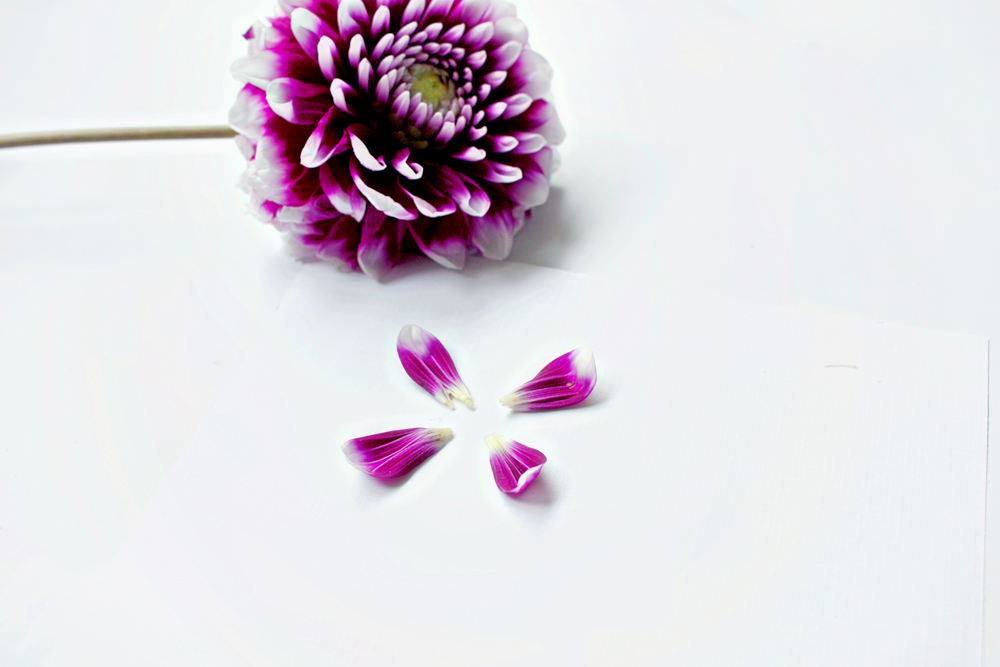 Step 2 – Fold the petals open. And arrange them on your piece of paper in the shape or pattern of your choosing.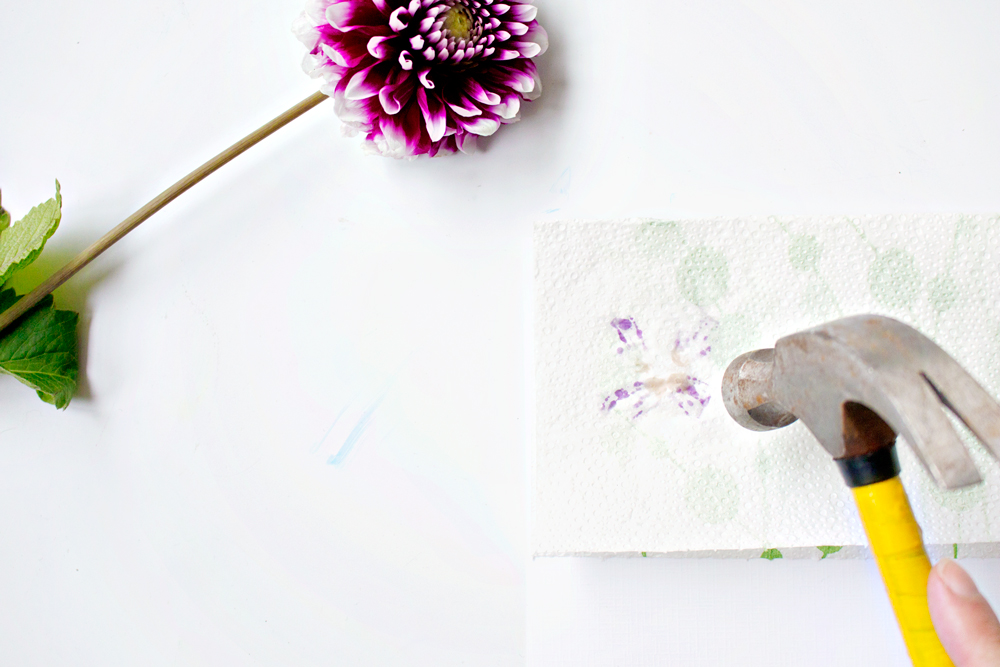 Step 3 – Place the paper towel over your petal design (be careful not to move the petals and check if the petals are not being folded.
– Get your hammer and hit the parts of the paper towel with the petals under them.(you can place a piece of cardboard or something similar underneath everything to protect your tabel) The harder you hit the surface with your hammer, the more fluids will extract from the flower and color the paper.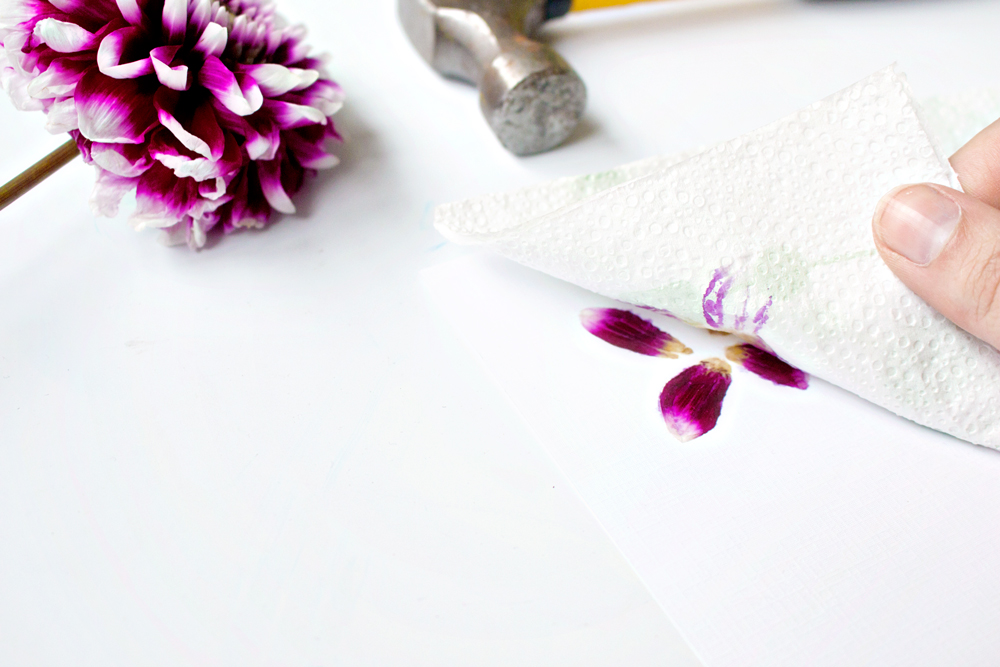 Step 4 – Gently check under the paper towel if your design is starting to come out as you like it to be. If not, place the paper towel back and hit the surface some more.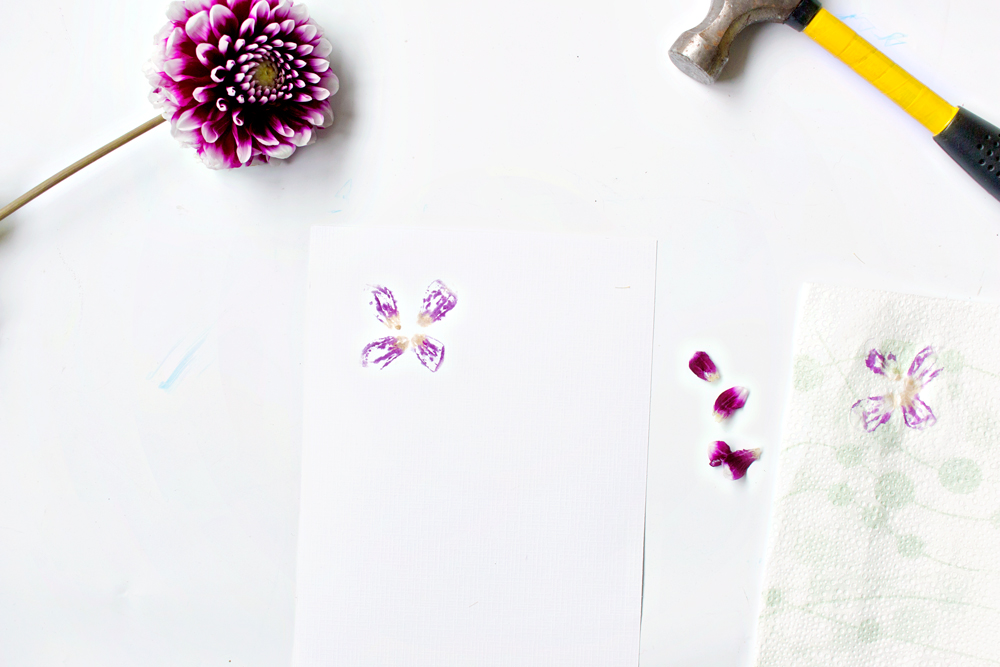 Step 5 – Remove the flower petals from your paper and let it dry.
All done! Now let's try some more flowers and patterns!
I am definitely going to try a lot of different flowers and leafs with this DIY technique and I am really curious about your designs! Please let me know what you made in the comment section or send me a picture!