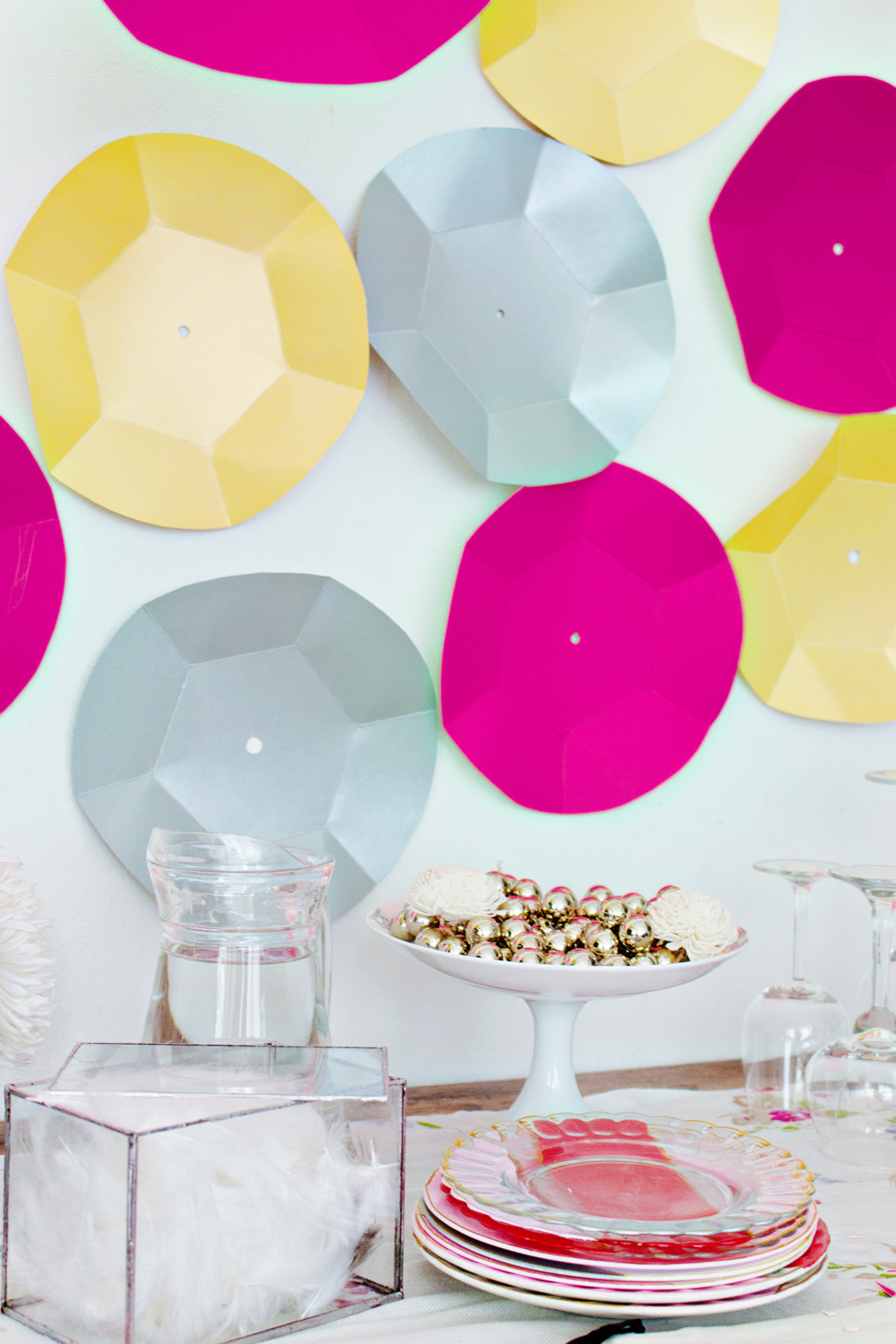 It's party time at the blog, because we just finished a festive collaboration! You can now find my new Giant sequin tutorial in the latest Mollie Makes magazine!
I had so much fun making these, and I love that it is such an easy and quick way to decorate a space with limited supplies!
Craving for giant party decorations? Get yourself the latest Mollie Makes Issue and start crafting away with my tutorial on page 17!