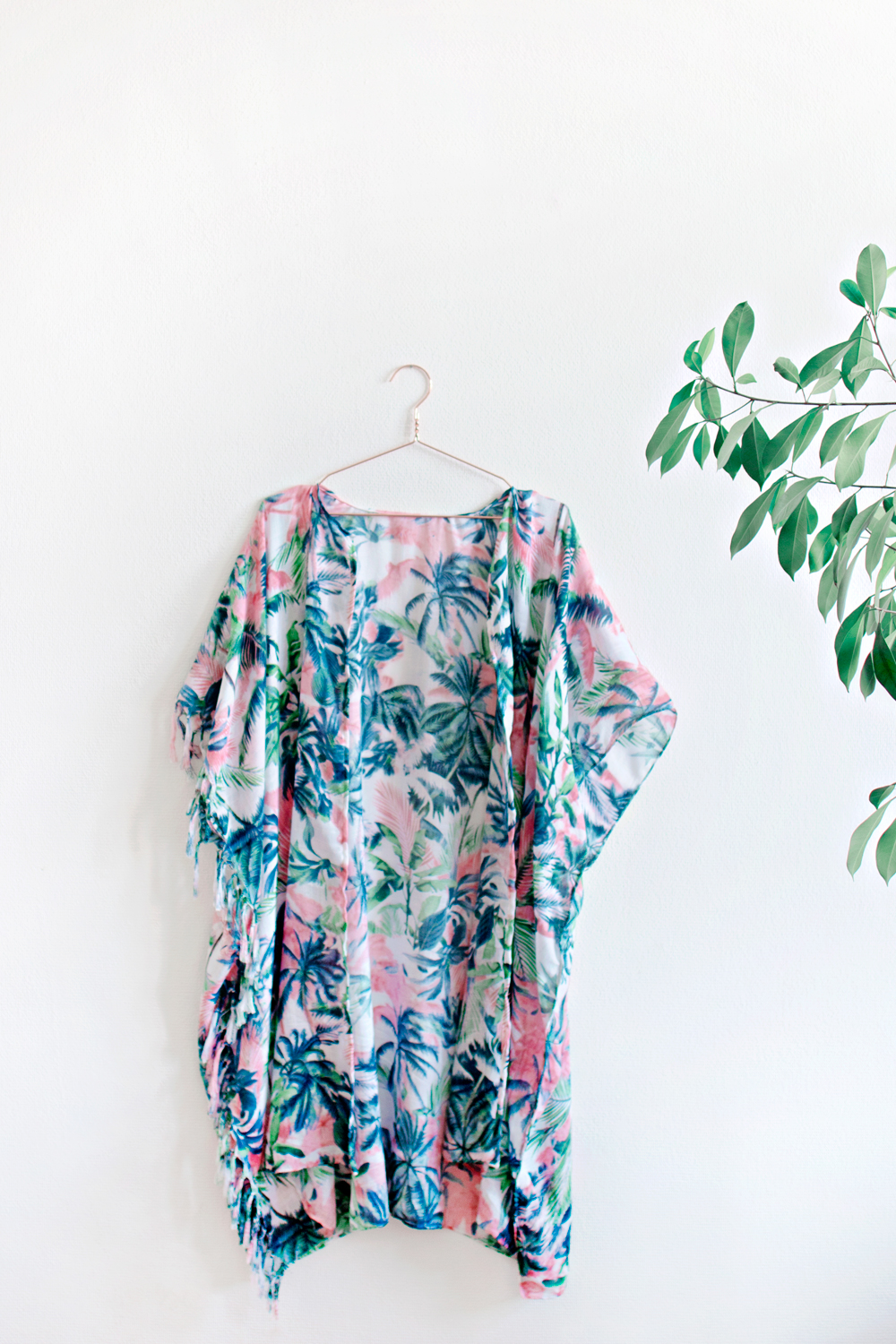 Oh, how I love an upcycling DIY! This month I collaborated with the gorgeous Mollie Makes magazine and turned a scarf into a kimono!
I had a lot of fun picking out the right scarf for this project, I wanted it to have a beach vibe filled with colors that scream tropical! The fun thing about the scarf that I found is that it also has tassels which I kept on one side of the kimono creating a playful effect.
And how do you turn a scarf into a summer ready kimono? It is so easy! The sewing part is as basic as it can get. And you can use all kinds of different shapes and sizes scarfs to get a different kimono each time!
Ready to make your own kimono? It's easy! Get yourself the latest Mollie Makes Issue and start crafting away with this tutorial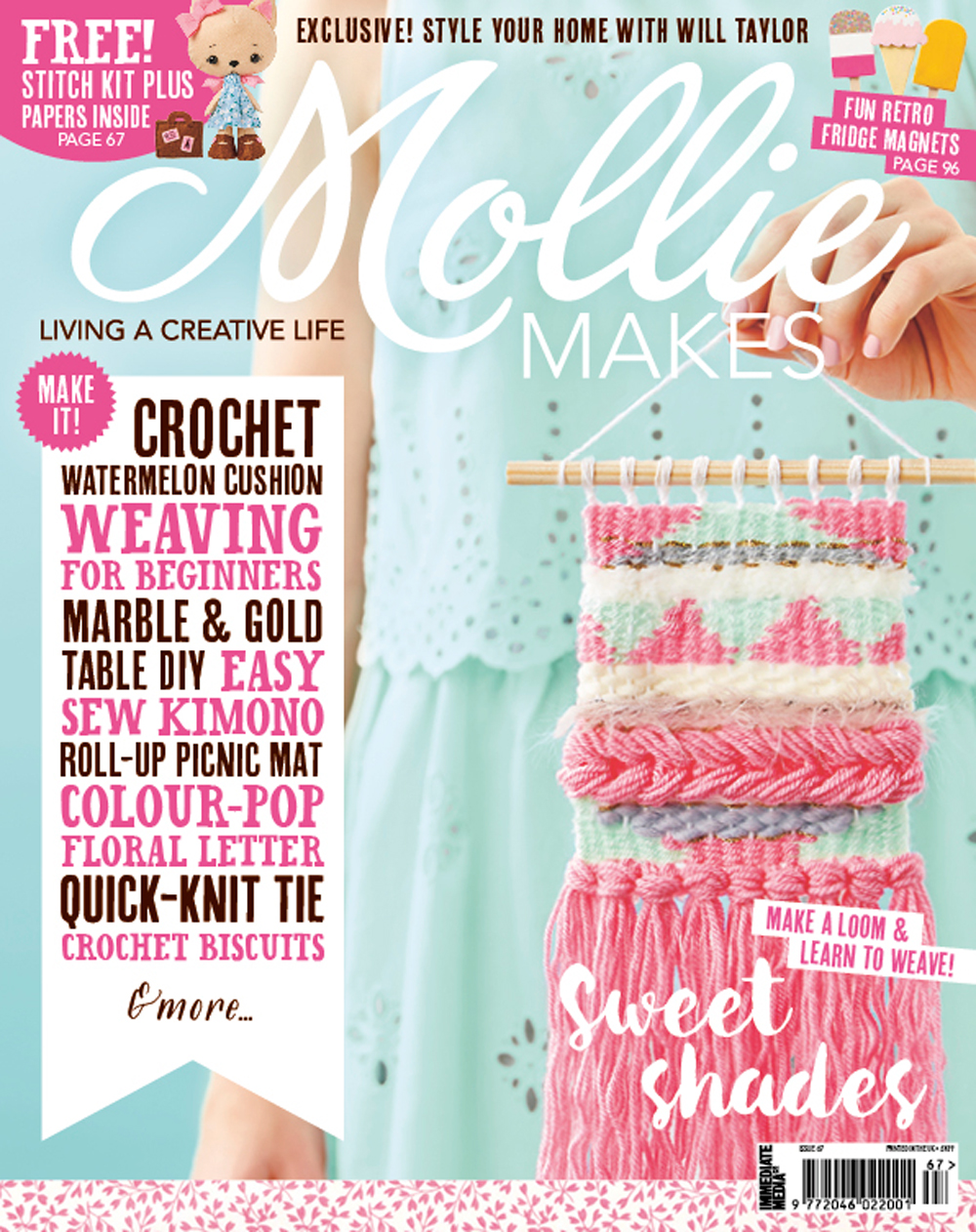 (And how pretty is this months Mollie Makes cover color palet?!!)