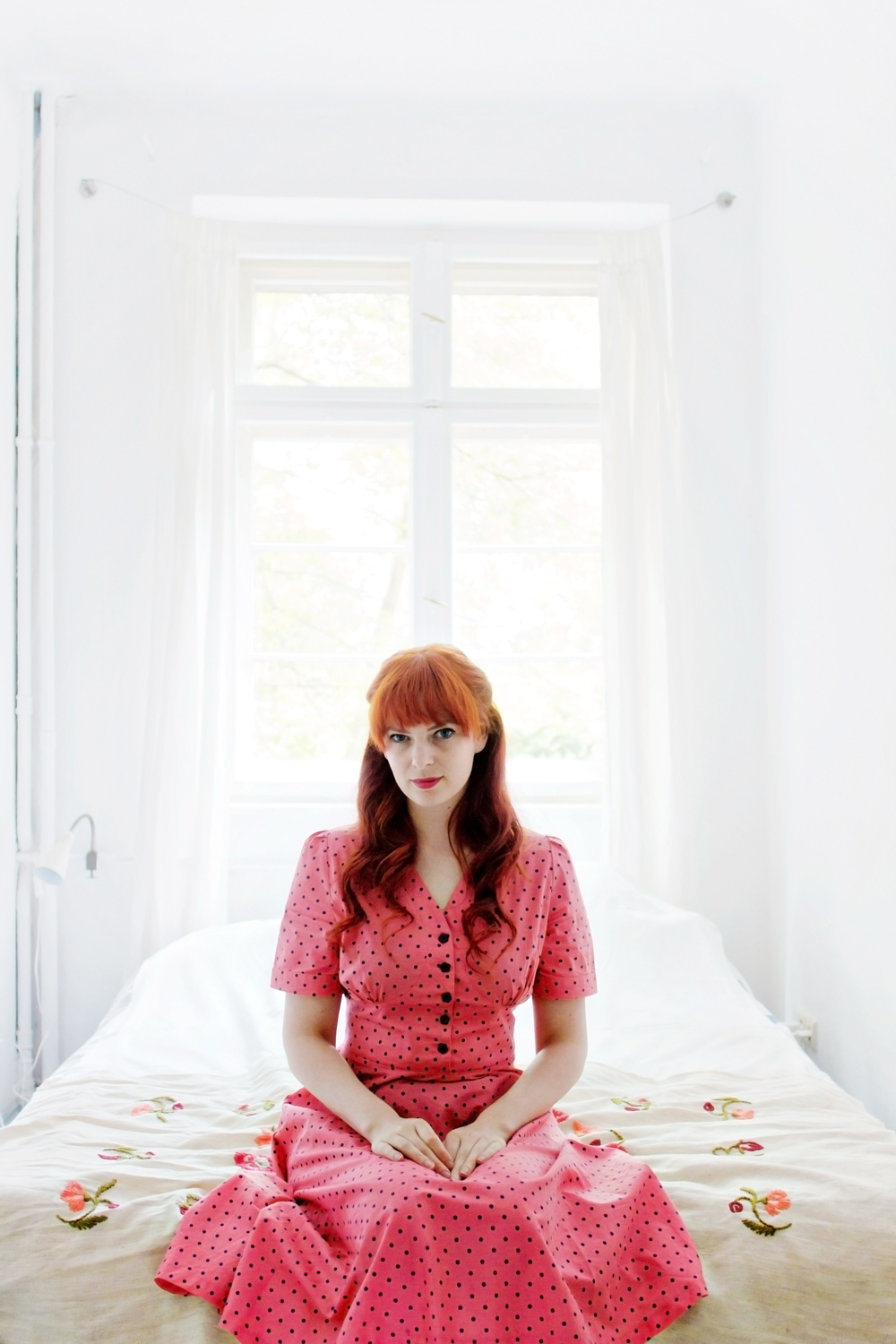 Not only am I sharing one of my new favourite dresses with you today, I am also happy to announce that I just moved into my second temporary apartment in Berlin!
For those of you that have no idea what I am talking about: I am currently living out of suitcase in Berlin (you know modern, nomadic, crazy, whatever you would like to call it;) You can read more about the start of my journey in this blogpost.
So, my last Berlin apartment was a temporary one and I stayed there for 2,5 months (yes, it's crazy that I have been here for that long already!). I was lucky enough to find a new apartment in my favourite neighbourhood Neukölln for a very affordable price and also on a temporary basis (you know 'nomad' style). My cats are already enjoying themselves on the balcony and in the communal garden and I am slowly settling in by thinking of random DIY decor projects to make it feel more like my home for the next few months.
One of the things that I love the most about this apartment is how 'clean' it looks, big white walls, light painted wooden floor, high ceilings. It is a perfect blank canvas, because any color that I add, just immediately pops!
Which brings me to my outfit! How cute is this dress? I am collaborating with Lindybop and this dress truly became my new favourite summer dress as soon as I put it on! It's vintage, it's pink and makes me look like my waist is half it's size ;)
I can only have so many dresses, because as  I am living out of suitcase. But this one will definitely travel along with me on my current journey!
Because the weather suddenly stopt being perfect here, I combined my new dress with the inside of my new home for this outfit post. Giving you a little peek into my new living room and bedroom.
As you can see it still feels a little bit empty, there is not much furniture so I will definitely have to come up with some big DIY projects to fill the many empty spaces.
More stories about my new home and recent Berlin adventures will be on the blog and in the next newsletter very soon. Stay tuned!
Dress by Lindybop
Shoes by Cocorose London