I guess I have been a little bit obsessed with origami shapes lately. I just love how a few simple lines can create this delicate and unique looking shape.
Today I am sharing my new very simple project with you: An origami embroidered book cover!
I am not kidding when I say that I made this project today (the day that this post is published). That is how easy and quick this DIY is!
And I can even bet that you have all of the supplies for this project already lying around at home ;)
You can follow my lead and create this kolibri origami bird or you can pick whatever shape you like, maybe an origami crane?
And you really don't need to worry about the thickness of the book cover either, because mine was pretty thick, and with the simple help of a pushpin, you can easily create tiny holes into the cover.
DIY
---
This project is a part of the LRS DIY it / BUY it collection.
Make it yourself, or buy it today!
---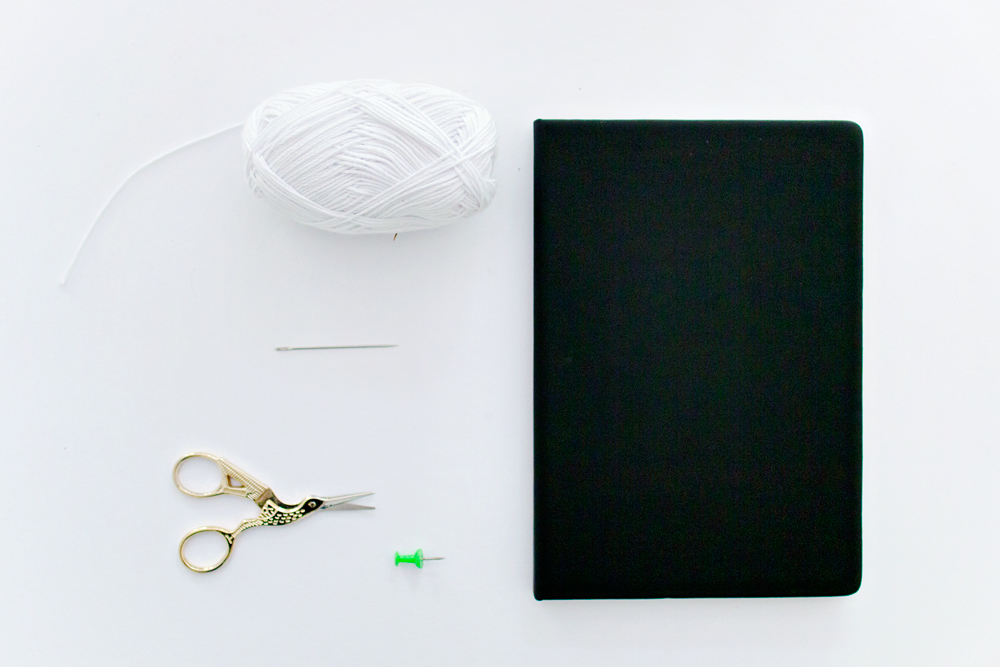 SUPPLIES
– Notebook with boring blanc cover
– Thread
– Needle
– Scissors
– Pushpin
– Free template – download the template here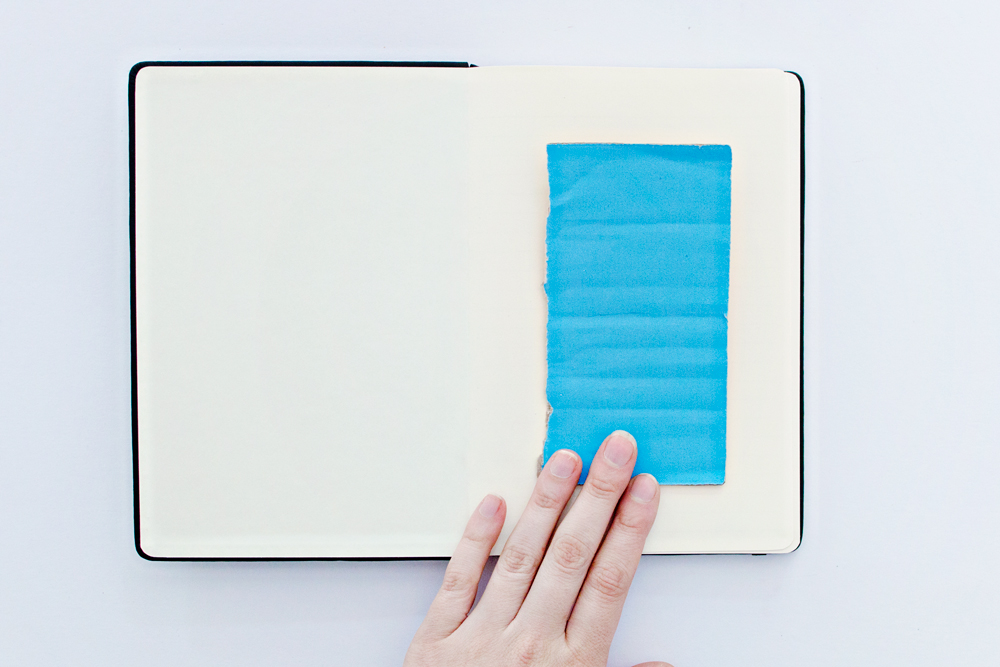 STEP 1
– Prepare your book. Decide the location of the origami bird and place a piece of cardboard between the cover and the first page, to protect the pages.
STEP 2
– Download and print the free template. Or copy the drawing on a piece of paper in the desired size.
– Place the template on the book*.
* You can use a piece of painters tape to keep the template in place for the next step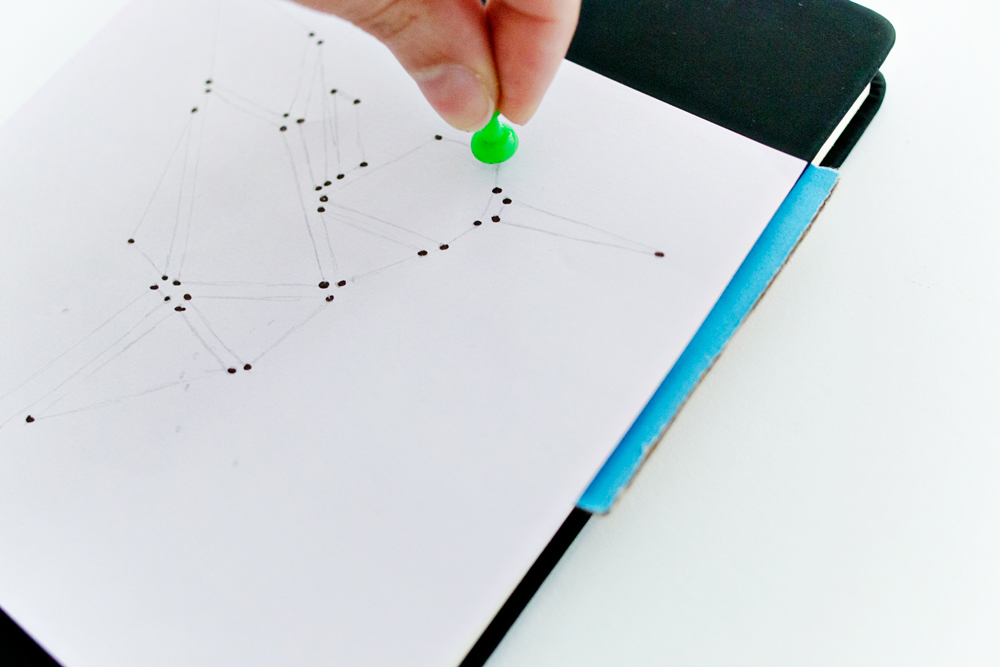 STEP 3
– Use your pushpin to create holes in the cover. Repeat making holes while following the dots on the template until you have finished them all.
STEP 4
– Remove the template from the cover. Check if you missed any holes and test if the holes are big enough for your needle to go through all the way.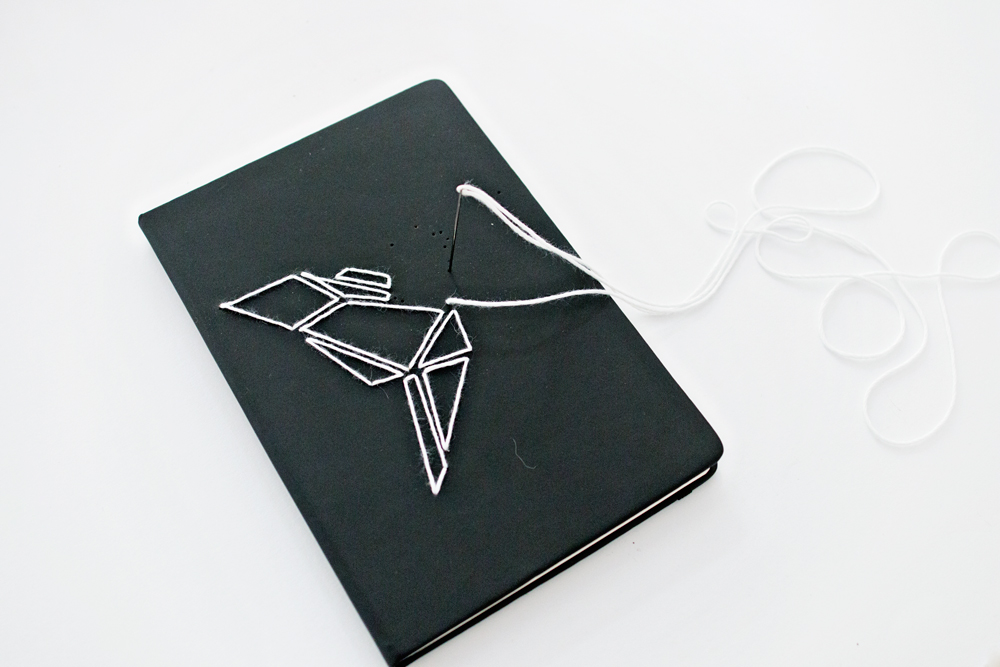 STEP 5
– Start embroidering by tying a knot in the thread and connecting the holes. Keep the template close by as a reference.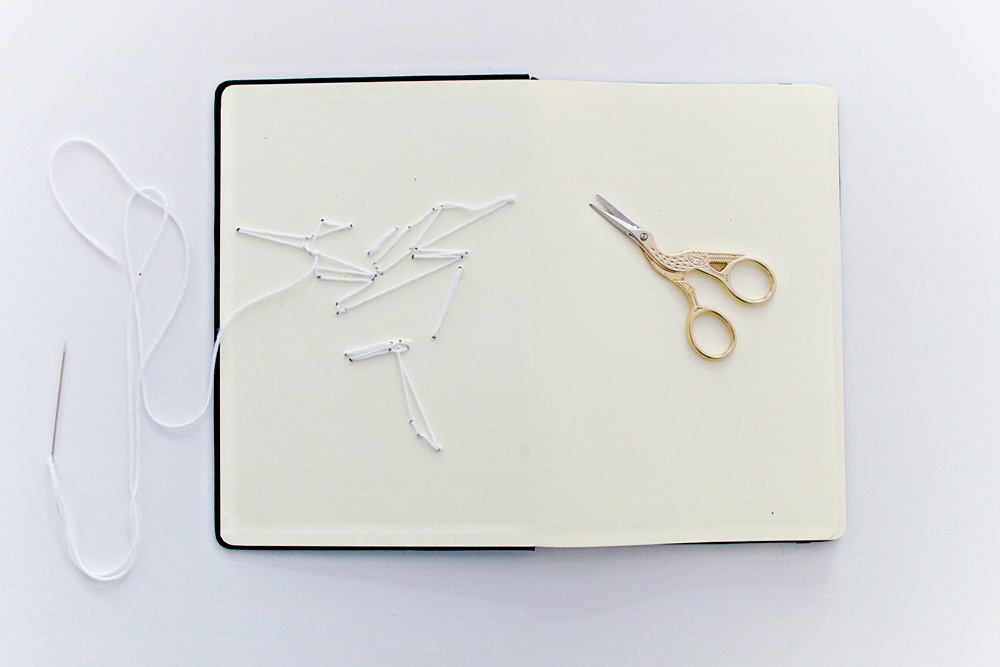 STEP 6
– Once you have embroidered the entire piece, secure the end with a knot.
* optional: You can glue the first page of the book to the cover, to hide the messy embroidery on the inside.
Or.. if you are not feeling crafty, don't have a sketch/note book that is suitable for this project or you just like the one that I made?
No worries! You can actually also purchase one (or 2 or 3..) in my Etsy shop! Get your brand new handmade notebook today!
DIY it, buy it, it is up to you. Stay crafty everyone! Lana x