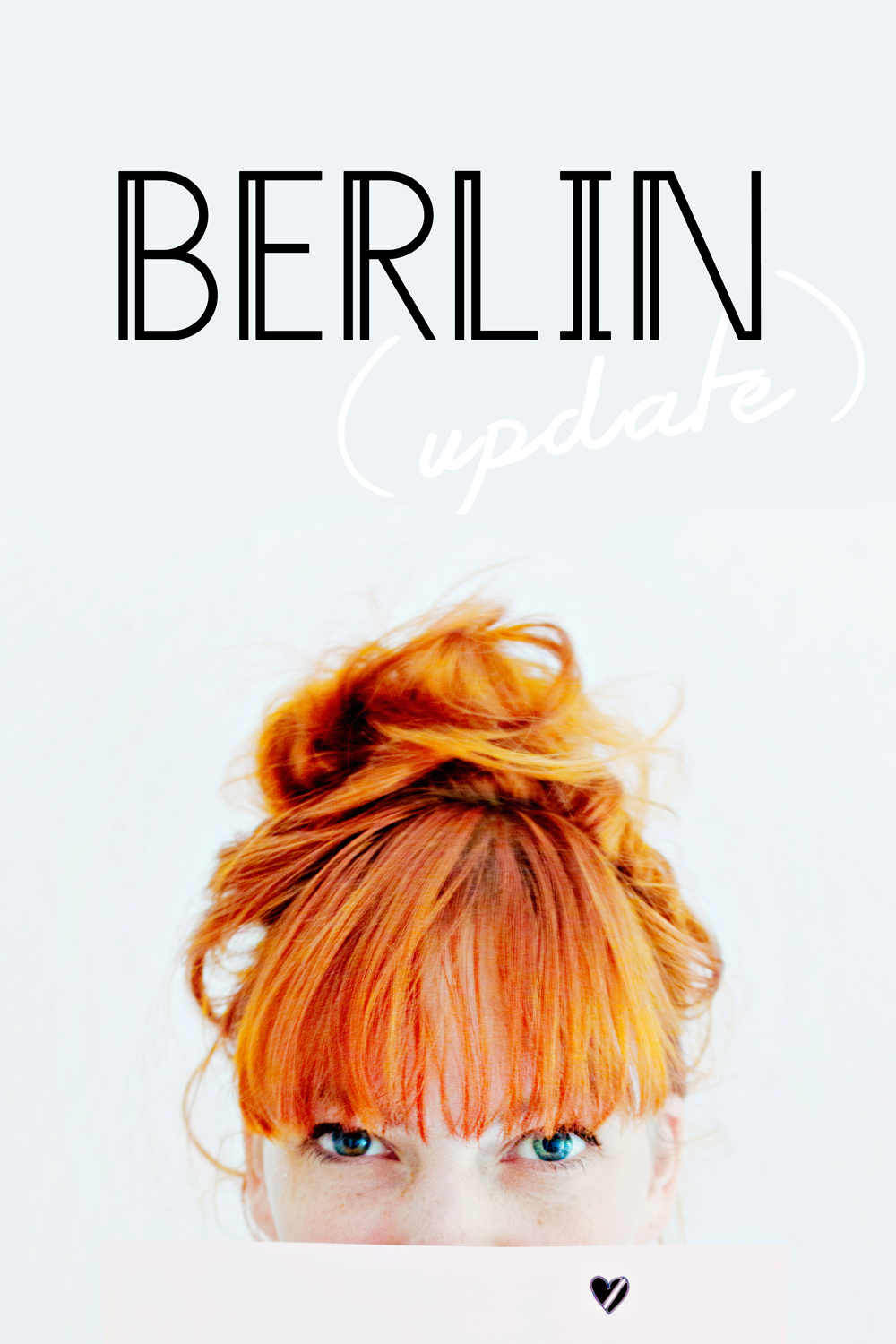 I know it's a cliché, but time really goes by so fast! It has been 4 months since I moved to Berlin! Yes, 4 months!  So many things have happened and at the same time, I also did a lot of nothing:) 1You just opened a footnote! These pink squares on the LRS blog are used to give extra information about a subject that I didn't want to put in the main text. Probably because it's extra information or sometimes because it might have been a random thought that popped into my head  ← New to footnotes? Open these.
---
Quick side note: Why am I writing this?
Since I last sold and gave away almost all of my belongings 2 for those of you that don't know the back story: I am originally from The Netherlands and sort-of moved to Berlin last March. You can find a detailed blogpost about it over here (except for my dresses obviously) I moved out of my house and went to Berlin. I have no idea what my plans are, where I will be living next year and even if this is a good idea. But it feels right to make this big change.
There are three reasons why I am writing this:
1 – To entertain – who doesn't love a peek into someone else's life
2 – To inspire – when reading this, maybe you can join me and start an adventure and join my scary-but-fun way of living
3 – To inform – See it as if I am paving the way for your next journey. Maybe you can learn from my mistakes in the future ;)
---
So let's start where we left off since my last update.
Or jump to a favourite topic within this post:
– House + Cat = home?
– German Course
– Daily life
– Creative Berlin
– Staying Realistic
– Random Events

House + Cat = home?

I am currently in my second Berlin home. The first one was a very temporary one and I stayed there for about 2.5 months. It was in a neighbourhood called Kreuzberg. It was a wonderful apartment but it belonged to someone else, so we 3 We = me + he + cat 1 + cat 2 were living in a furnished apartment with lot's of other peoples stuff. Making it mentally not a true 'home'.
My current home is in Neukölln, a neighbourhood that I absolutely love.
Here is a stylish Berlin map made by moi, so that you can have a visual of what I am talking about. ↓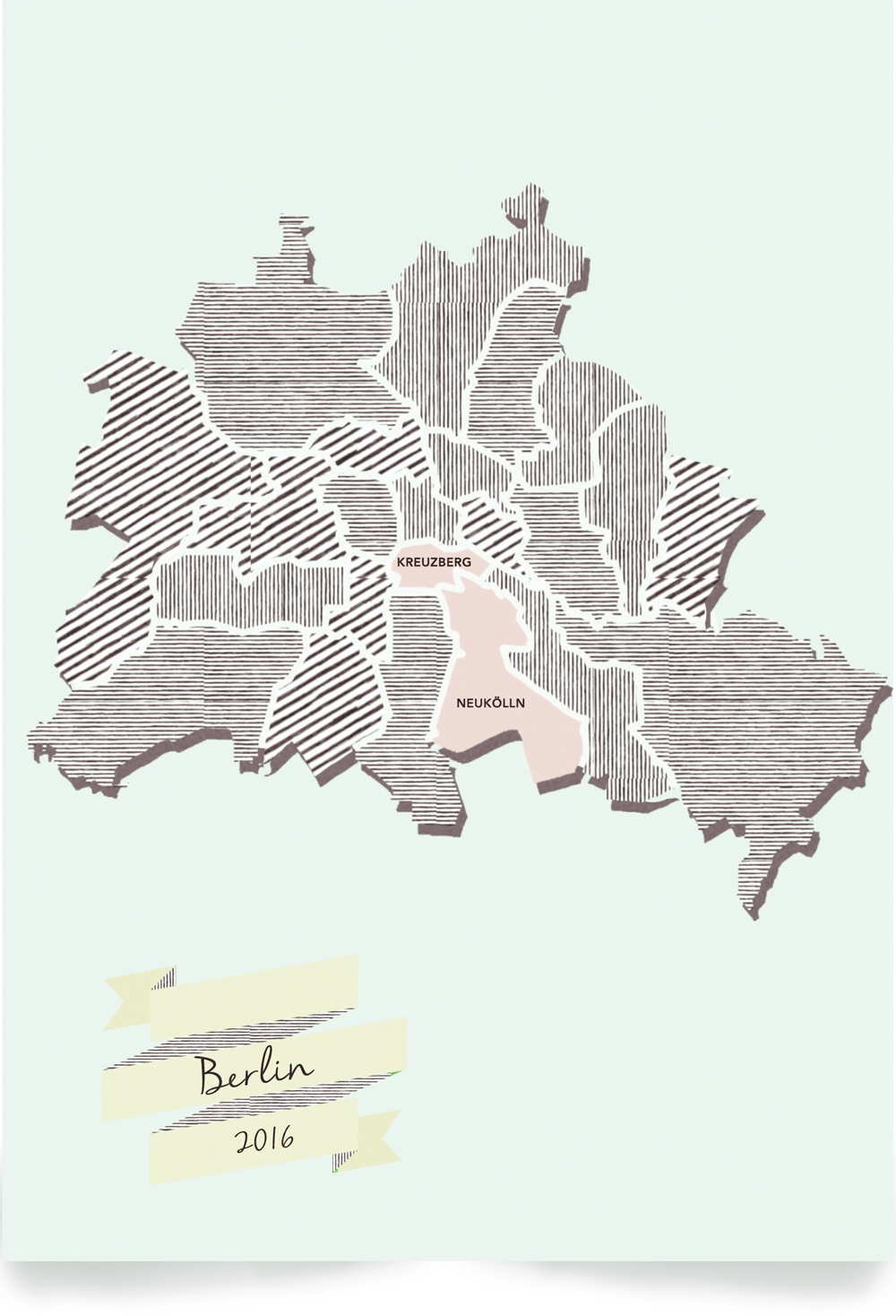 As you can see, the two neighbourhoods that I have been staying in are right next to each other. The Neukölln area is pretty big, and I am staying at the top part. 4Neukölln has evolved a lot in the last years. Younger people have started to move into old apartments and it has a really nice mixture of cultures and age differences. Kreuzberg is currently a very popular area and even though I liked it, it has started to get a little bit too popular (aka expensive) for my taste to live. So moving from there to Neukölln was perfect, since a lot of parts still have that 'raw' Berlin feeling.
I mainly move around by bike, which I brought with me from The Netherlands. Although Berlin is very big, it is very doable by bike. And I take the subway for longer distance (or lazy days)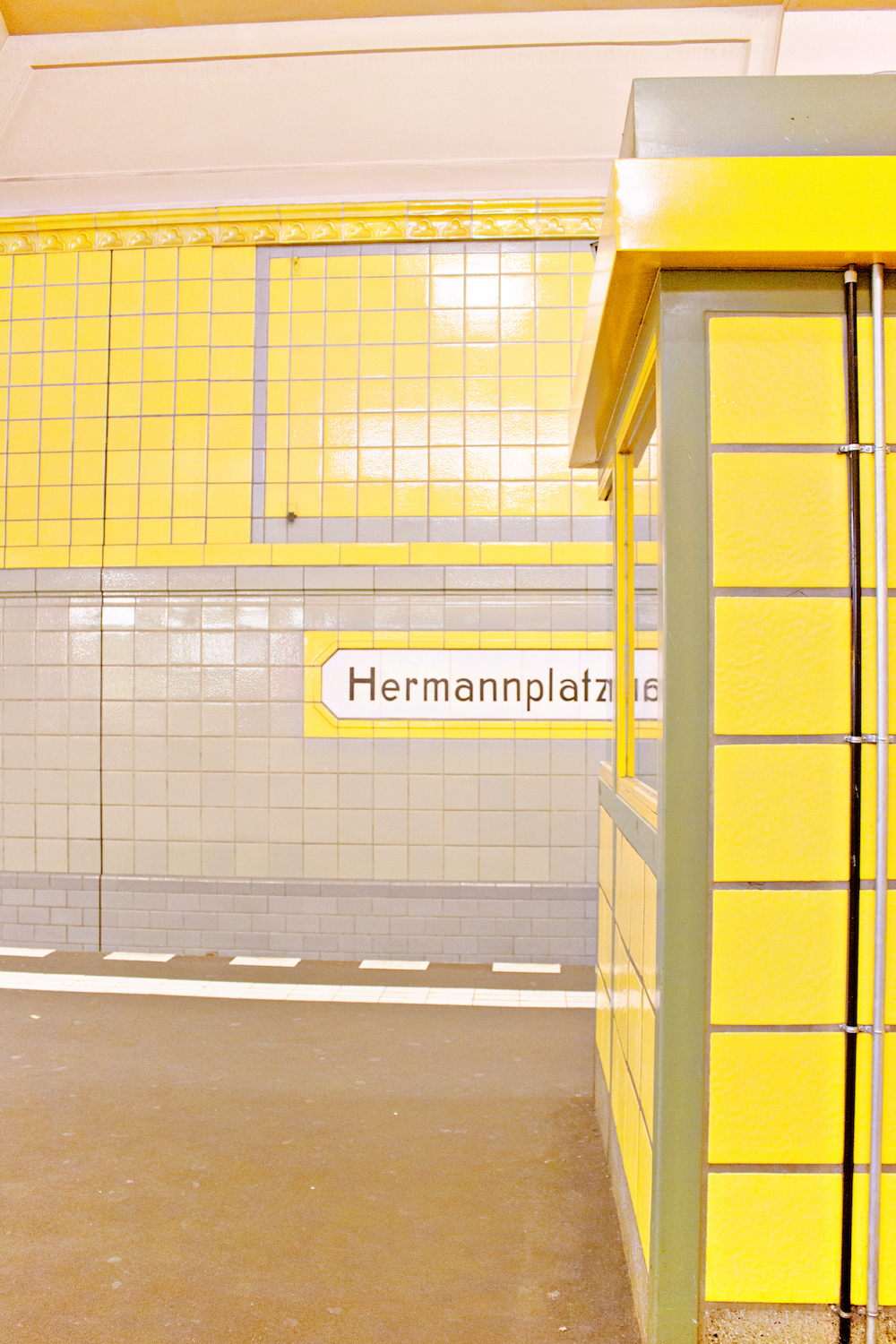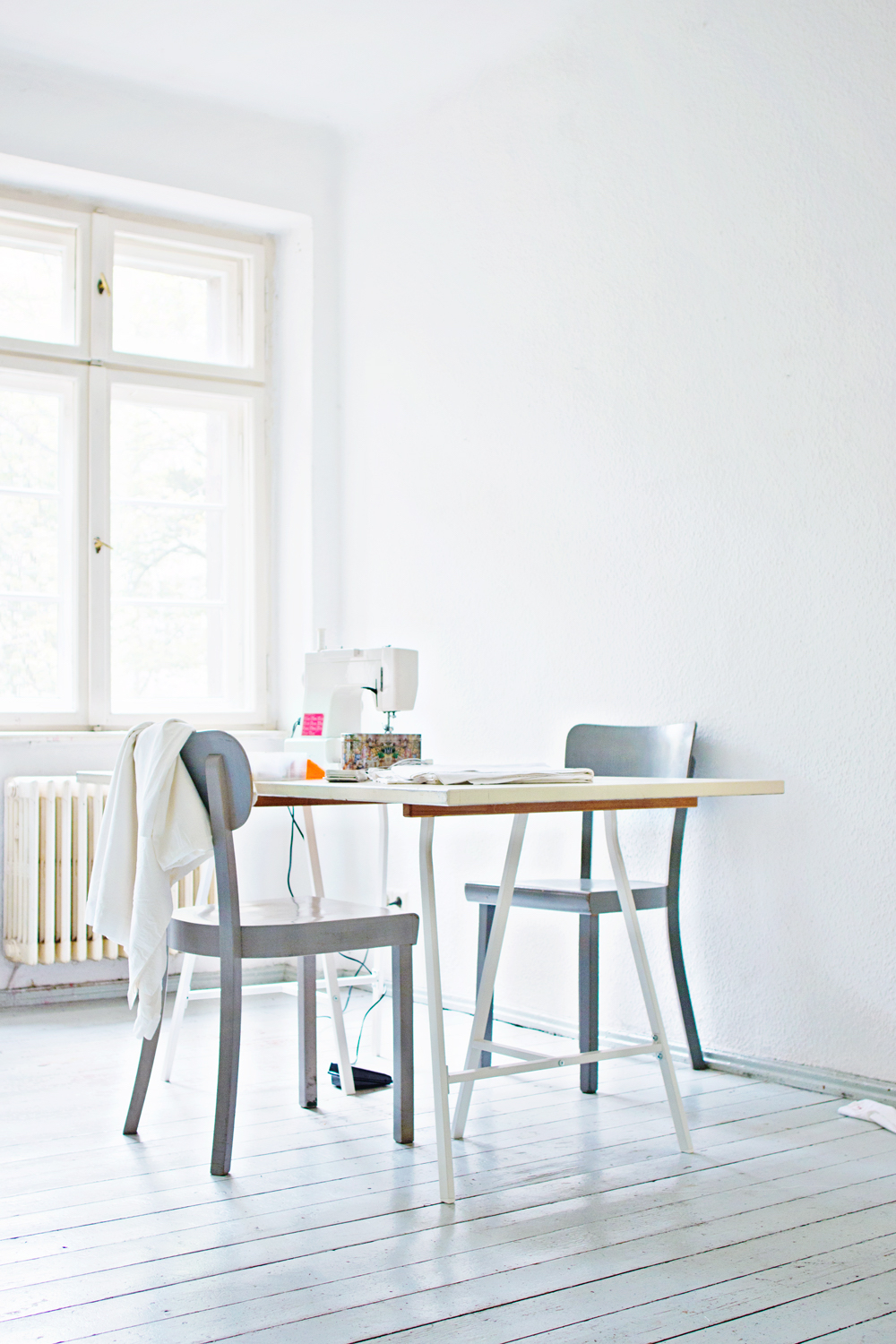 My current home is a nice two bedroom apartment. We can stay here until at least September, and maybe longer. It has a small balcony and a communal garden (which is perfect for the cats)
I noticed as soon as I moved into this apartment, that even though it is a temporary house in a (for me) temporary neighbourhood, I am very much a creature of habit. I have been starting to make this place feel more like home, by decorating and moving around the very limited furniture that is here. So 'nomad' style? Not really, I already bought stuff I really don't need simply to 'prettify' my house 5I wonder if I am alone in this? Would you buy things, you just got rid of only to make a room look pretty?
Anyway, besides decorating I have also made lots of strolls and evening walks around the neighbourhood to get to know the area. It is amazing how many simple things you take for granted when living in a place for many years, like:
– Knowing your way around your local grocery store
– Hearing sounds and noises and being able to place them
– Finding your way back home ( I got lost many times, when I was actually only 5 minutes from my house)


German Course

So, ok, I moved to Berlin. And what happened next?
The first thing I did was take an intensive German course. I could not speak a single word of German 6 Besides the great amount of Dutch words that are similar in German, meaning I could bluff my way through many previous conversations , and while I was still figuring the city out I thought it might be good to speak some of the language.
The course was 5 days a week for about 4,5 hours a day + homework. I started with one month and extended it with another month.
It was hard, I mean really hard. I always had trouble learning languages and the grammar part was killing me. But after a while you get the hang of it and you start to recognise sounds. It is also a good place to interact with other people. Moving to a new city means you don't know anyone and it can sometimes be (big understatement, it can be very) lonely.
And am I fluent in German now? Ha! I wish! I went from being one step away of learning the alphabet all over again to being able to order things and recognise a few words when someone talks very fast to me at the grocery store. But at least it's a start and I do notice that it gradually gets better.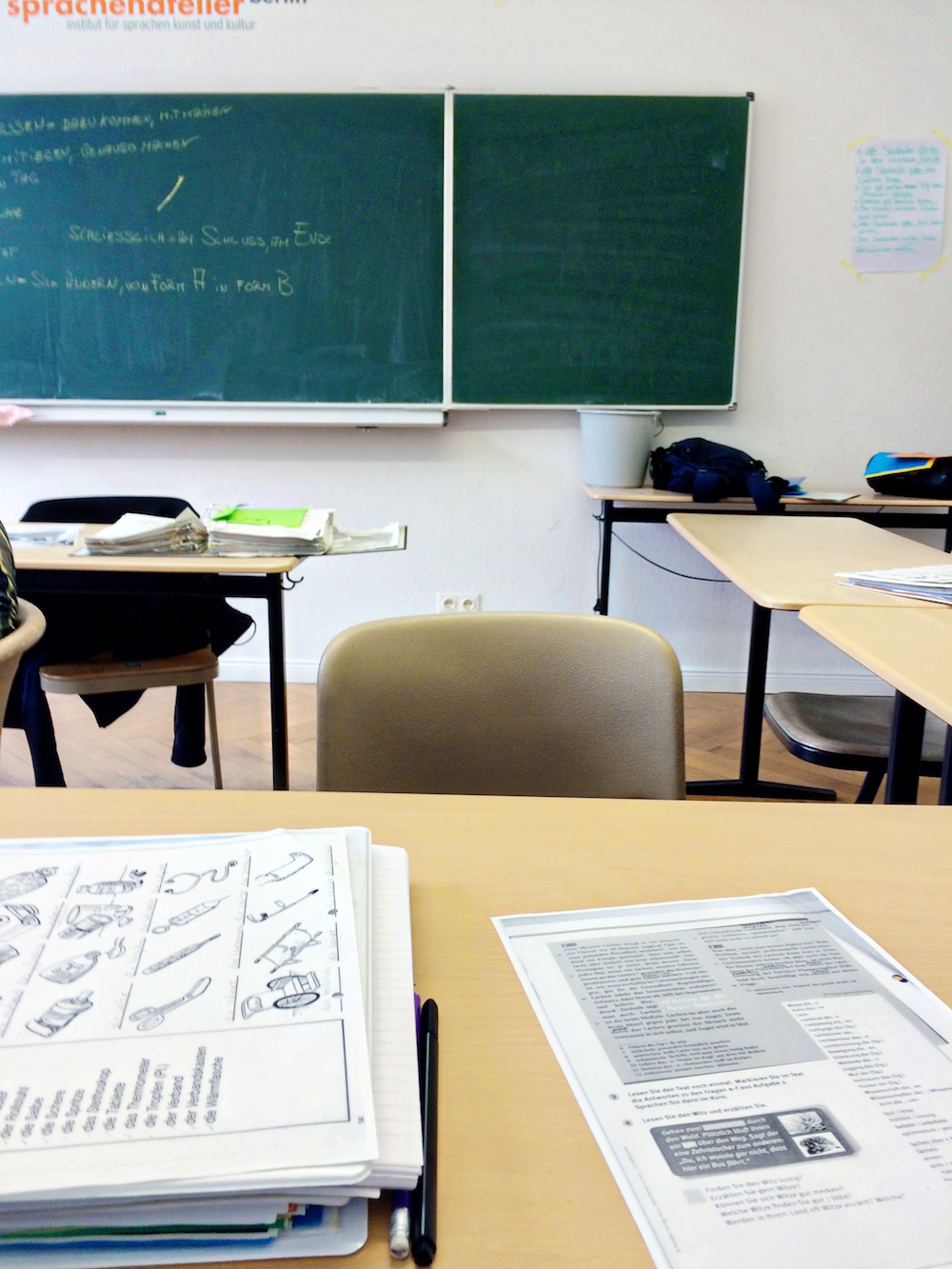 For more info on my German course, I took mine at the Sprachenatelier in Friedrichshain. But there are also others that have great reviews. I do advice to check the pricing when looking for a course, because they vary extremely.
Besides going to language school every day, I mainly walked around, biked around, hung in Parks, and ate lot's of cake. I know: terrible ;)
I took it extremely slow. I told myself to find an extra job to help paying my bills (this blog unfortunately doesn't do that completely) but instead I did all of the above. I am not sure if that was a good thing, but I don't know if I could have done it differently even if I wanted to. For some reason I couldn't focus on main issues and was extremely in the moment. The language course gave me a routine, but other than that I just did whatever felt good. wether that was going to a park, do some sightseeing or staying inside and watching a movie or reading a book.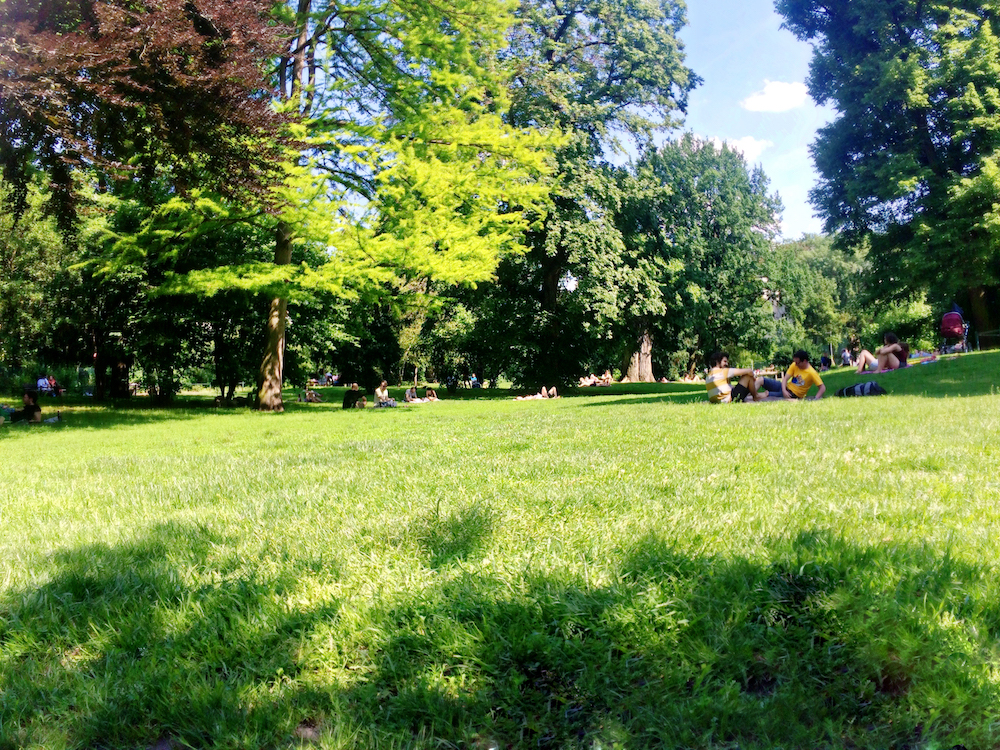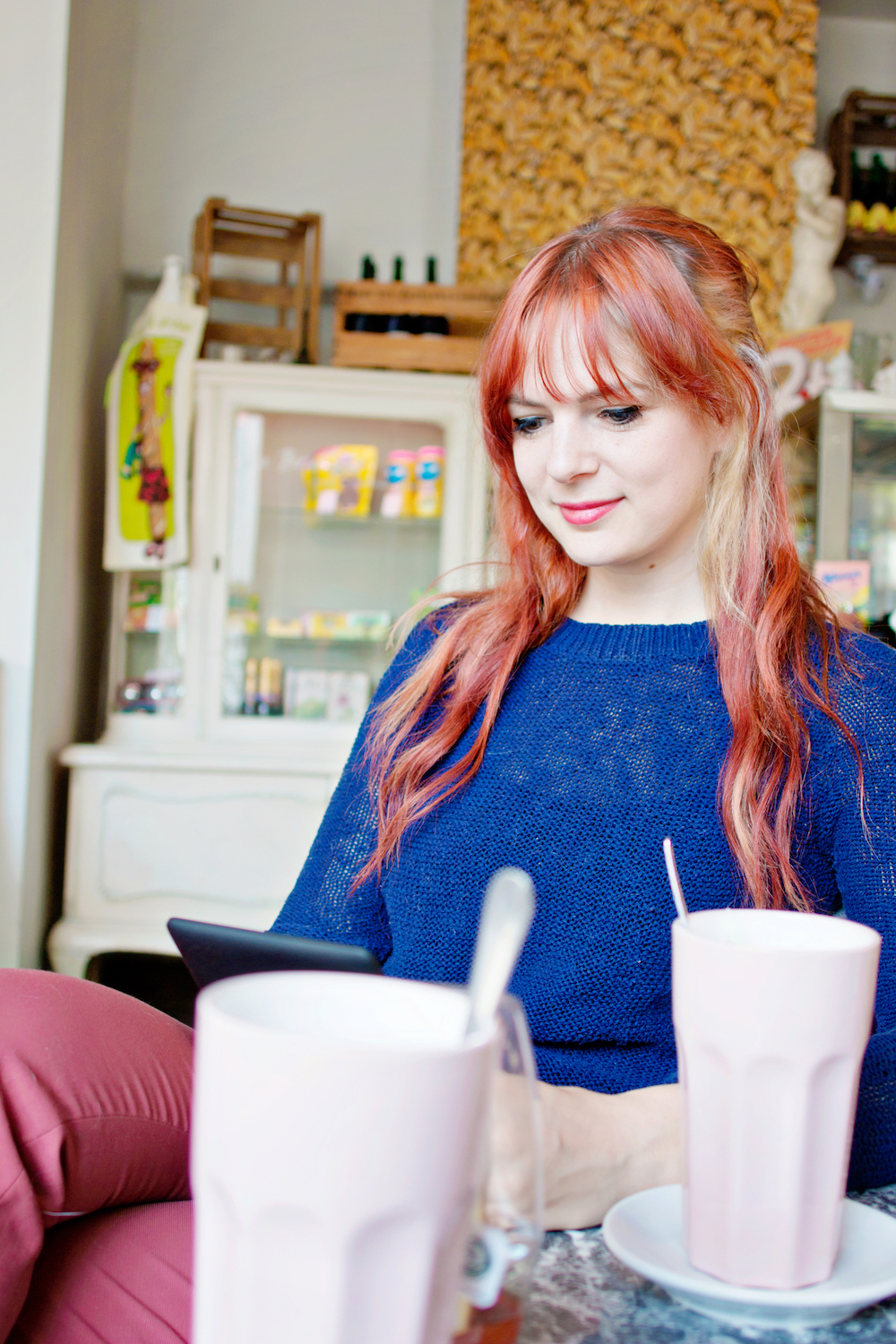 I tried to put as little pressure on myself to 'see it all'. I had read many things online on people flying through cities, going from one event to the next, trying to experience as much of Berlin as possible. That is just not how it works for me. To me, discovering a new city is knowing my way back home by bike, discovering the best park to sit in the sun and finding the best craft stores and markets to do what I like best: make things.
Which brings me to my next chapter (yes, this is starting to feel like writing a book)
Besides hanging out in parks and eating cake, I also had some jobs. Mainly collaborations for this blog and a few fun small photography assignments.
Having the collaborations meant that I had to find the best markets, second hand stores and craft stores to find the right and affordable items. I think that this was the most fun in Berlin so far!
Riding my bike through the city shopping for supplies, it was great!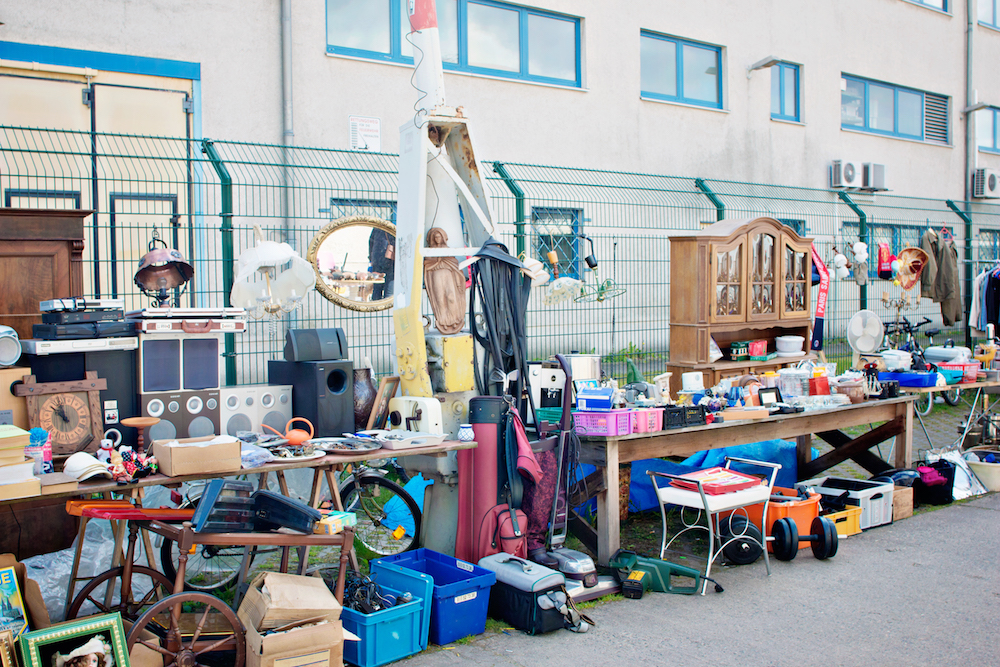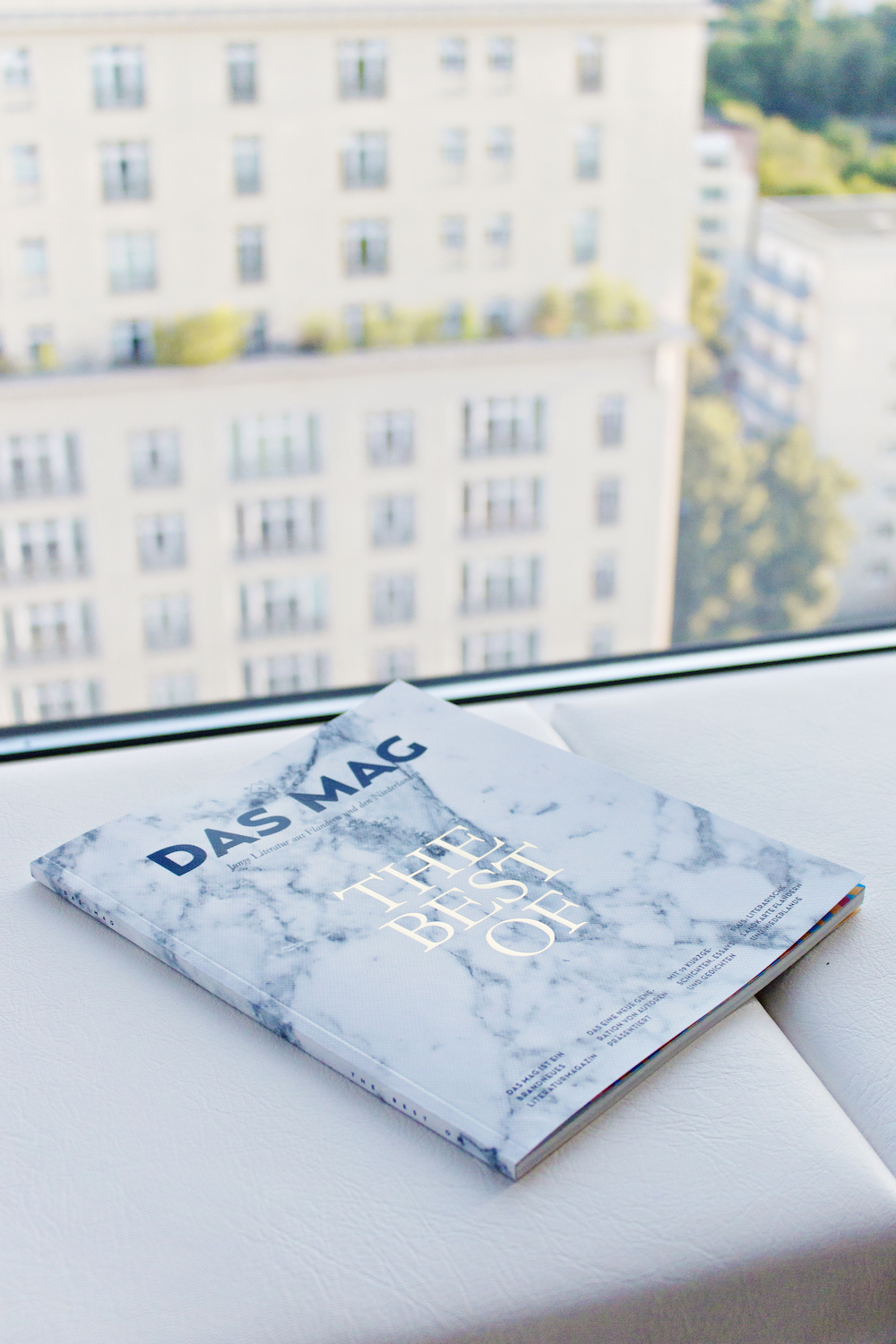 What else can I tell you about my recent adventures? It has been a strange time, great but sometimes also difficult. The reason that I am saying this is because I don't want to give a false impression on how this kind of lifestyle is. It is great to be optimistic and I truly applaud everyone that has written fun and positive stories of travelling and living a nomadic lifestyle. But it's also good to stay realistic every once in a while. Living this way comes with a lot of uncertainties: where will I live next? How will I find a job when I don't have a permanent home? Which cake should I eat today? I am just kidding with that last one obviously (or am I? ;)
I think it's a balancing act to stay positive and realistic. Weighing the insecurities against the quality of life. And asking yourself the right questions: Are the insecurities clouding my joyful moments? Am I happier living like this versus having the security of a steady home and job? Will I regret it if everything goes back to 'normal'?
Luckily all of the answers to my 'realistic question list' are still pretty much the same as when I moved here. And I must say that the Berlin summer is also a BIG factor into why it all feels right. The weather is great and the city is just alive 24/7. We have been eating on terraces multiple times a week for 2 months now 7 Also a plus: eating out is a lot less expensive than in The Netherlands, there is actually a pizza place around the corner from my house where every pizza is €2,00! .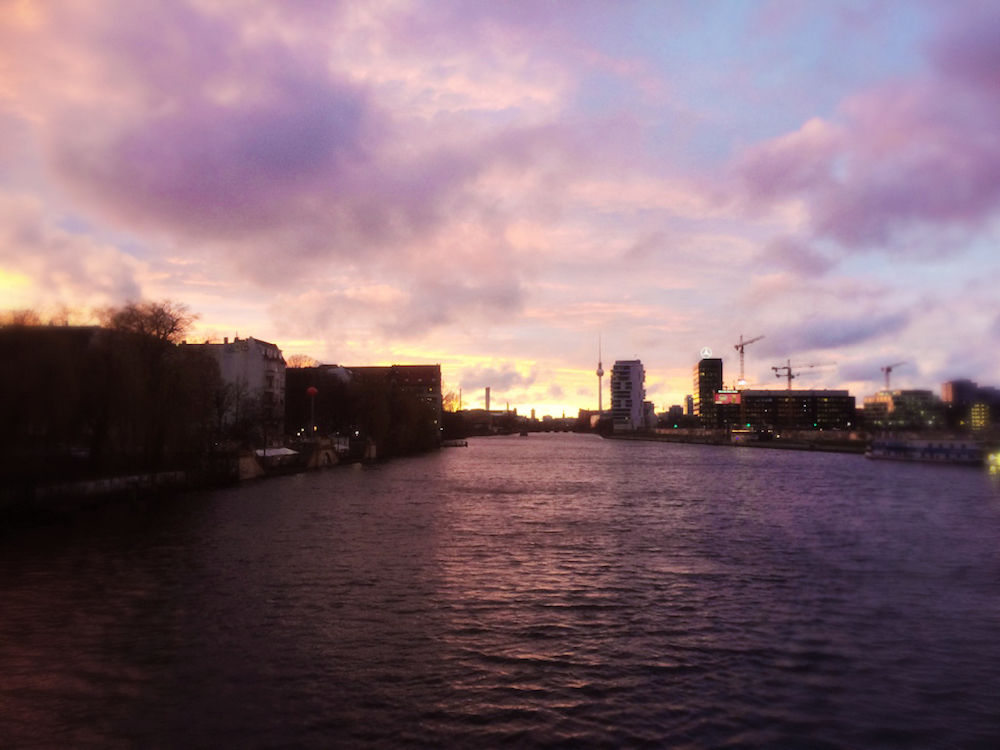 Last but not least here are some random things that I did since I was here:
– Visit a few abandoned buildings 8 There are many abandoned buildings here in Berlin and I find them extremely interesting considering the history of this city. You can find lot's of information and photos on abandoned Berlin sites on this website  – Get a new tattoo!! (I covered the old tattoo on my back with a new design. It was a huge step and I am extremely excited to show you the end result. I will dedicate a blogpost to it as soon as it's healed)
– Host friends and family
– Get a museumpass and visit museums
– Eat cake (or did I mention this already about 5 times?)
And that is the end of my way too detailed Berlin update. Here are a few random photos to celebrate ↓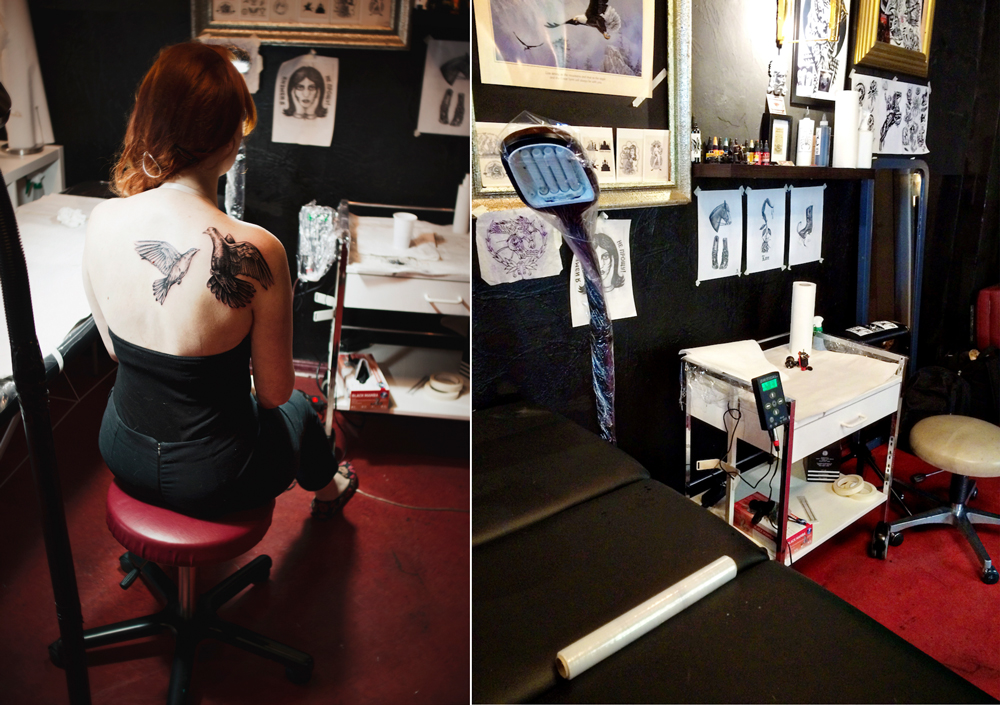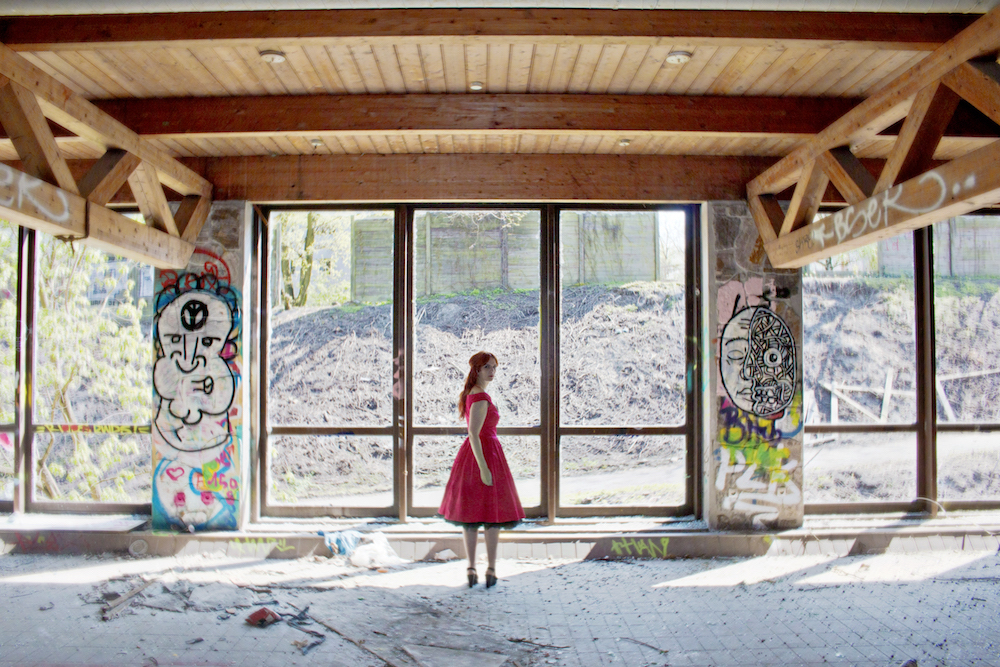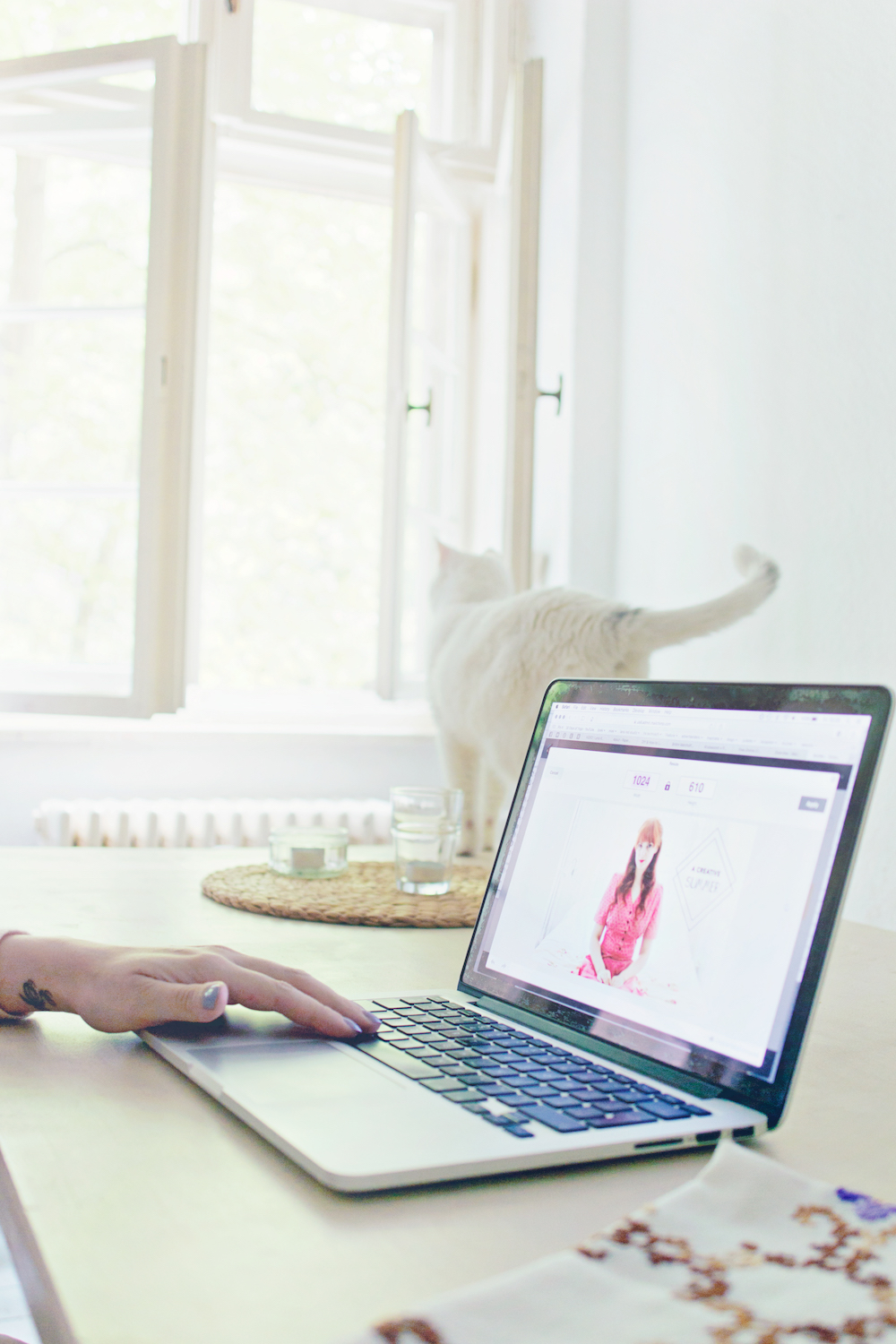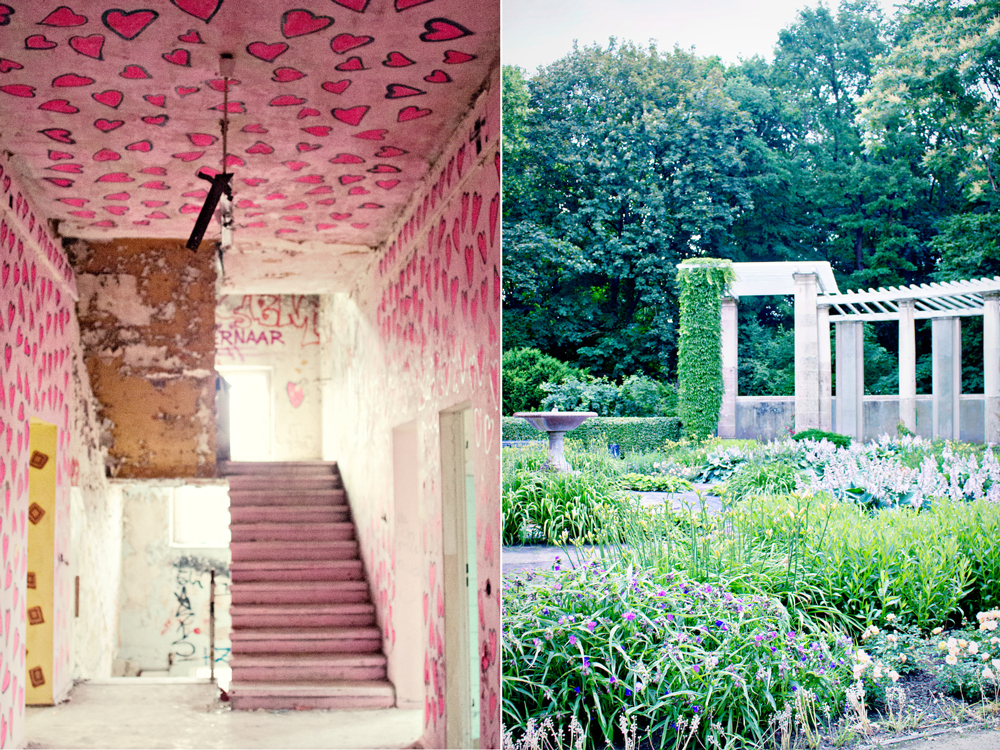 Thank you for reading and following my Berlin adventure!
Do you want to learn more about my story? Follow my journey on Instagram
Questions? Notes? Random thoughts? Let me know! I would love to have a chat!