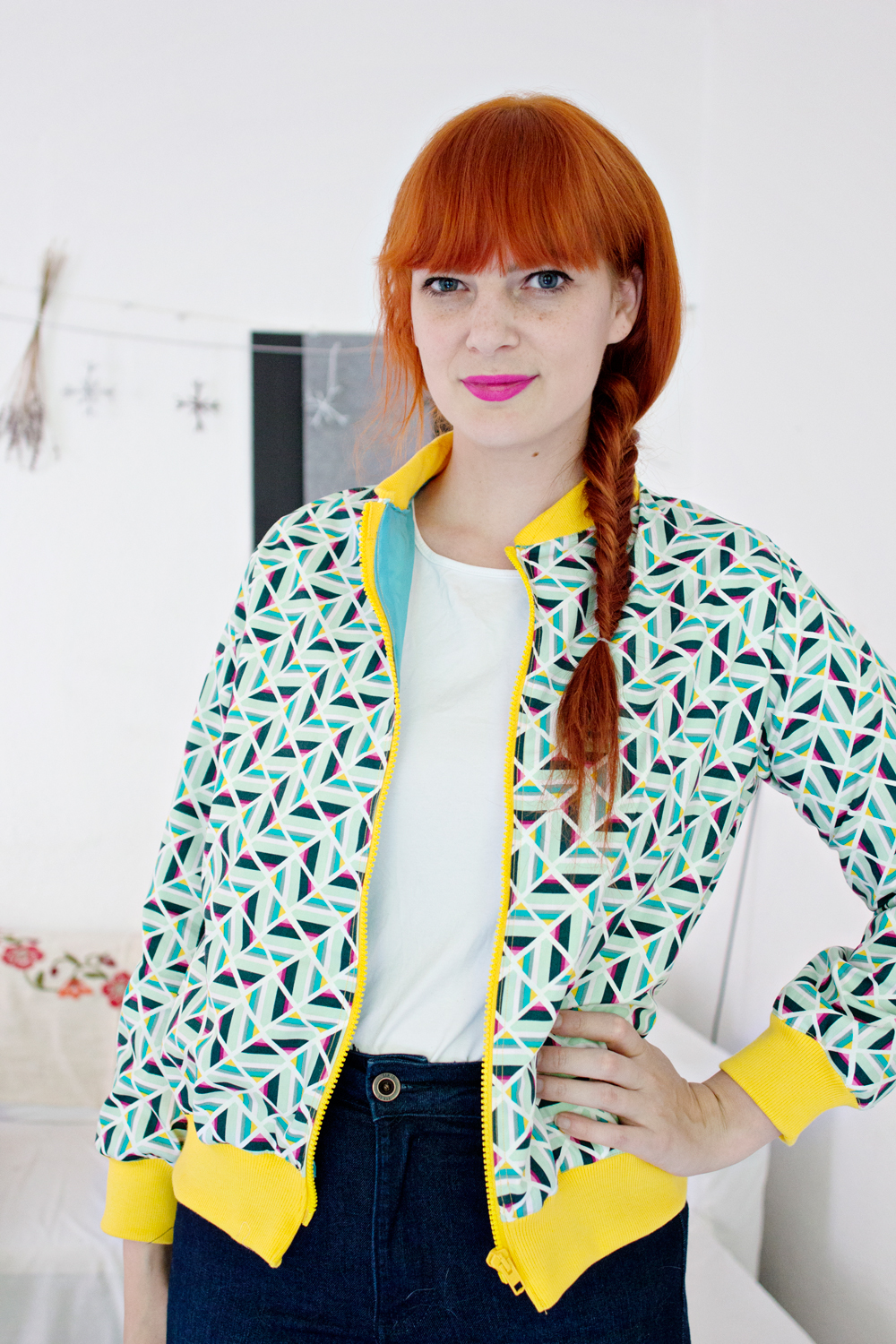 Ward off autumn chills with this very easy Bomber Jacket tutorial! You can find my new and on trend project in this months Mollie Makes magazine!
Bomber jackets are the autumn trend and I collaborated with the wonderful Mollie Makes and made an easy step by step tutorial on how to make one from scratch without any difficult patterns! All you need is your favourite fabrics and a big jumper to start the project!
I am very excited about how it turned out and I just couldn't believe how easy it actually was to create this DIY without any sewing patterns, who knew right?!
Ready to make your own Bomber Jacket? It's easy! Get yourself the latest Mollie Makes Issue and start crafting away with this tutorial.