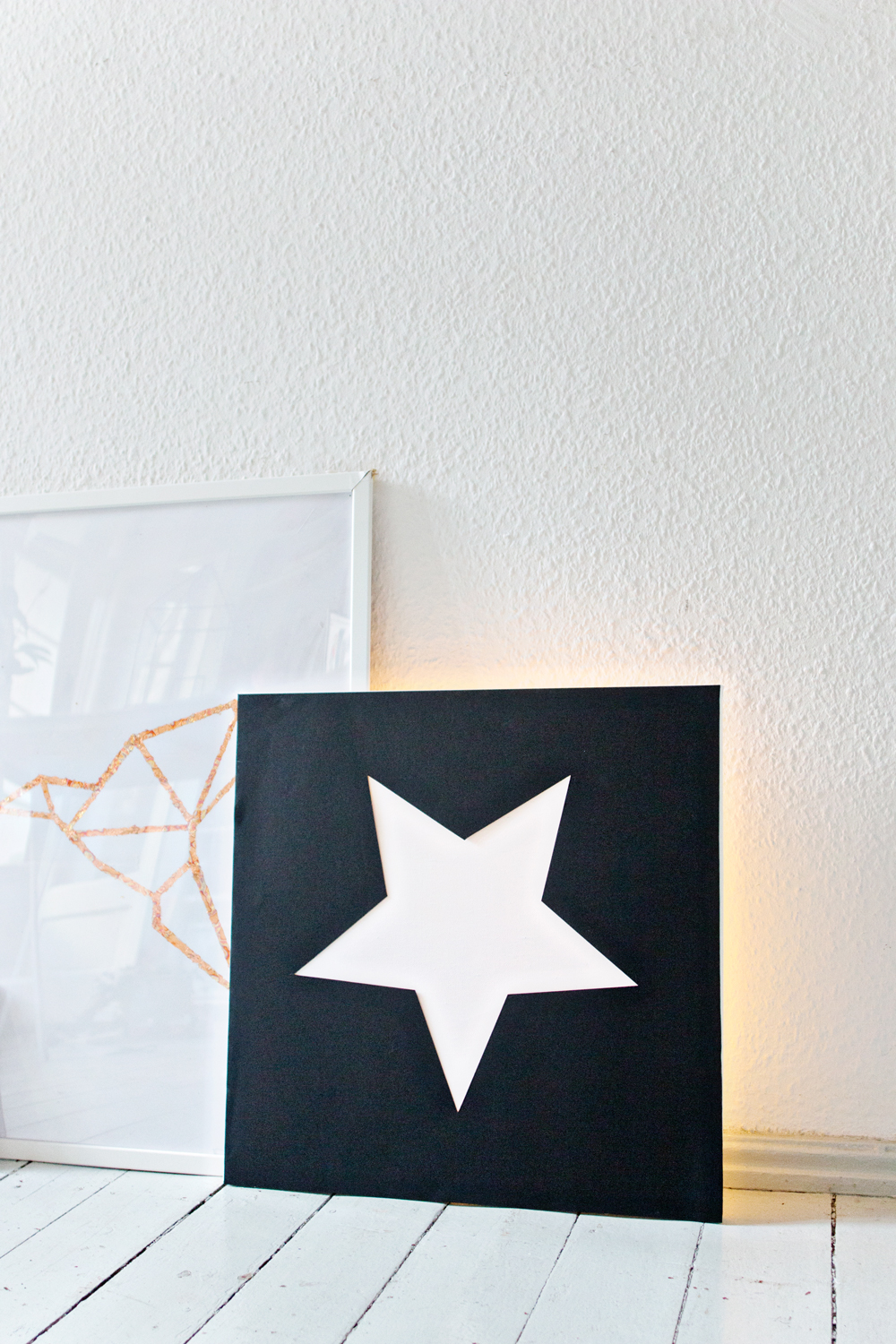 I am 'star struck' on the blog this week. Because not only did I share a Star String-Light Garland DIY with you a few days ago. I am also very excited to share this project with you:
A star shaped light made out of a simple blank canvas and a cheap string of LED lights!
As I mentioned in the previous project post, I don't have a Christmas tree so I am overcompensating with adding lot's of festive lights in my home. But it is always so sad to have to get rid of Christmas decorations after the holidays. Especially since that is when the 'dark' wintery months really start.
Which is why I choose to make a light that will also be usable after Christmas. I figured that a star shape is neutral enough, and the black background gives it a modern and less kitschy feel to it.(but you can of course make this in any colour that you like!)
---
DIY
This project is so easy and you can customise it in any way you like:
– Use a star shape or go for a heart, tree, name, quote, etc.
– Not a fan of the black paper? Choose any colour you like!
– Instead of a square canvas, you can get a piece of blank canvas in any size that you want.
Make your own Star Light: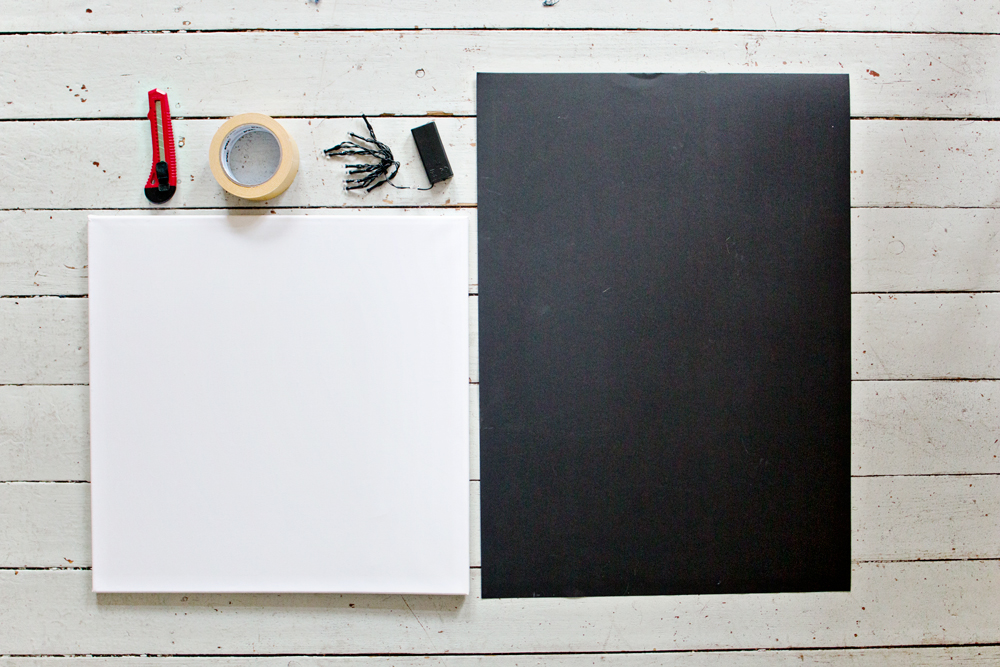 SUPPLIES
– Canvas
– Thick black paper
– LED (christmas) Lights. Preferably with a battery pack
– Double sided tape
– Painterstape
– Hobby knife
– Scissors
– Star shape (or pencil & paper to draw one)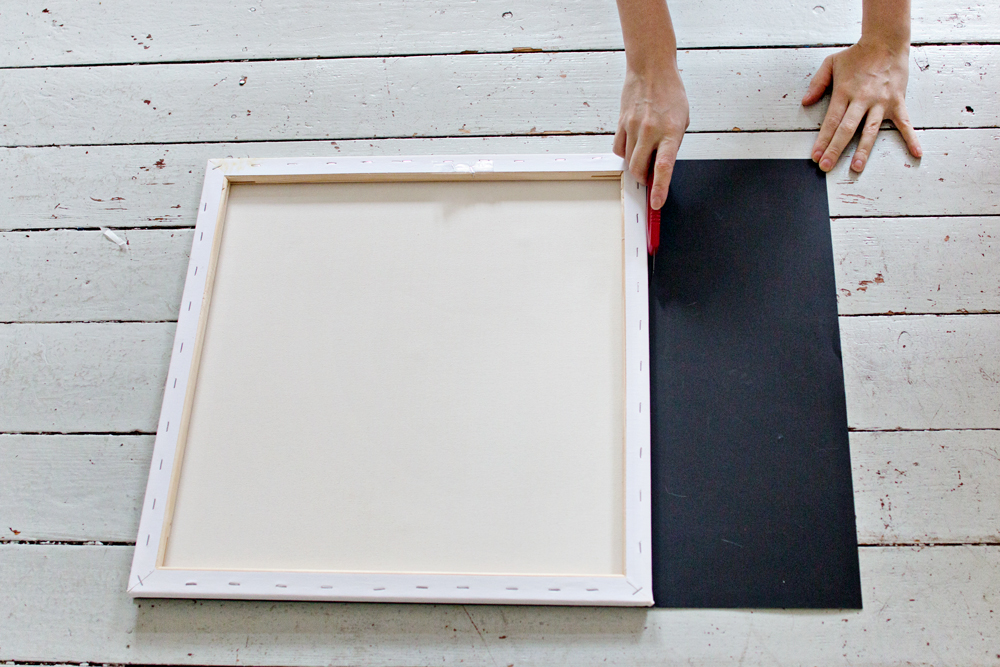 STEP 1
– Lay your paper on a flat surface.
– Place the canvas onto the paper and cut the excessive paper away with your knife.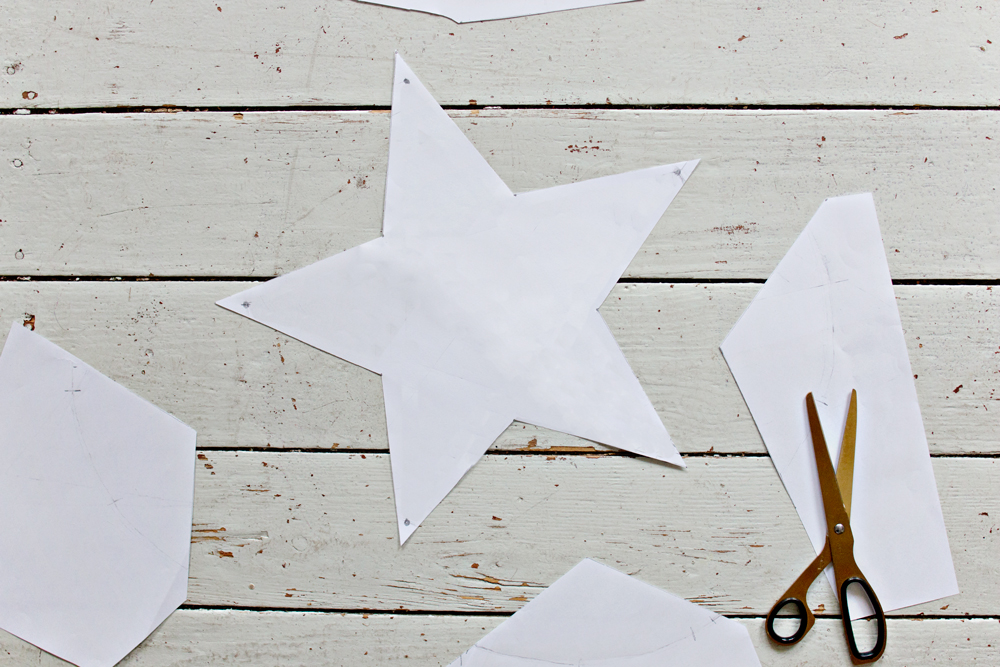 STEP 2
– Draw a star on a piece of paper to make your star template.
– Cut the star shape out of the paper.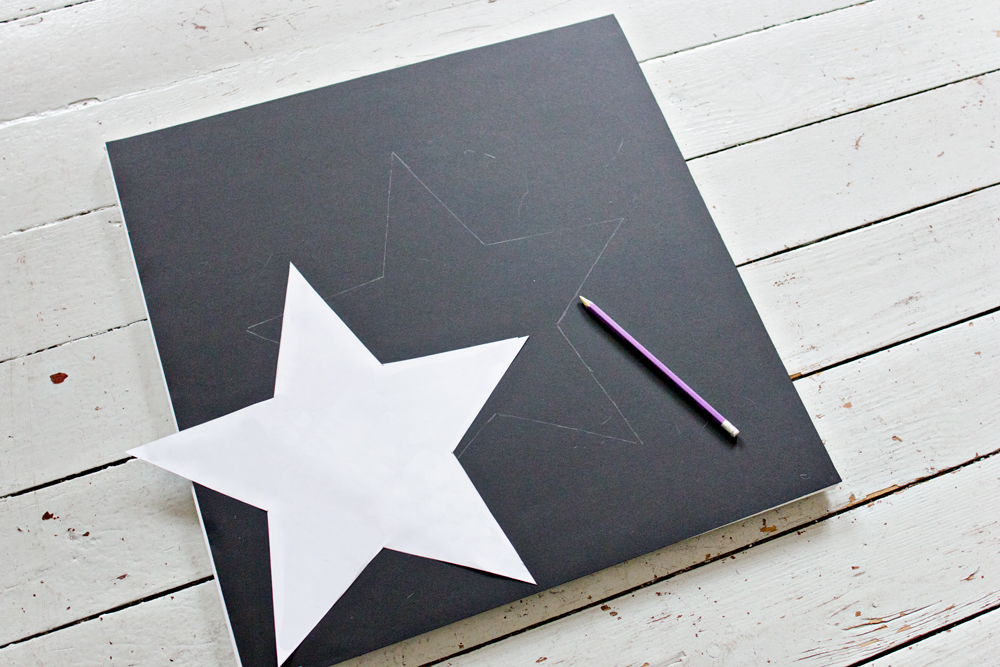 STEP 3
– Trace your star shape onto the wrong side of the black paper with a pencil.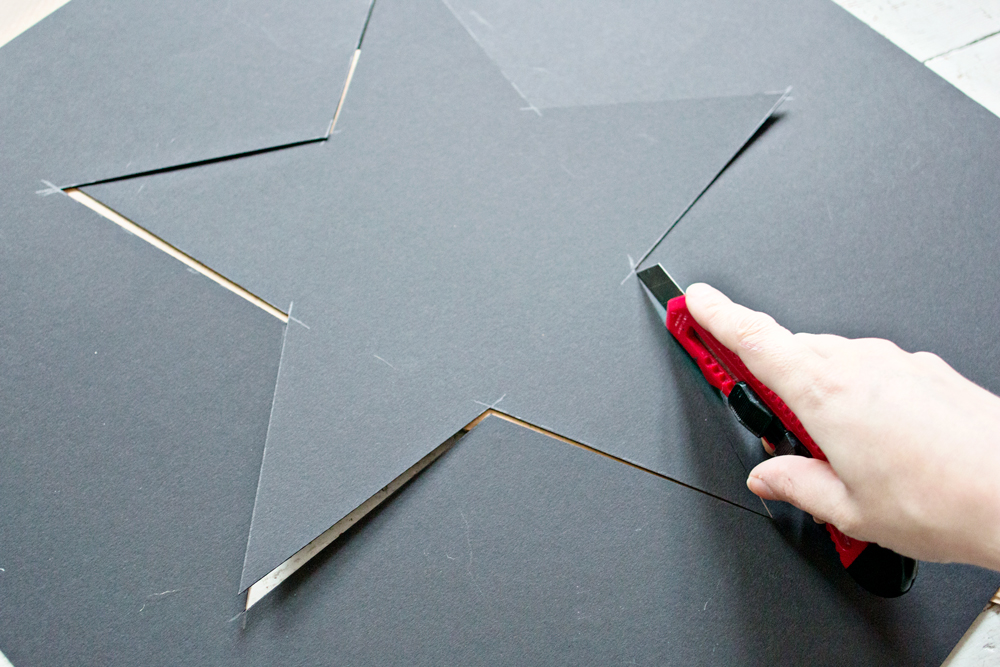 STEP 4
– Use your hobby knife to carefully cut the star shape out of the paper.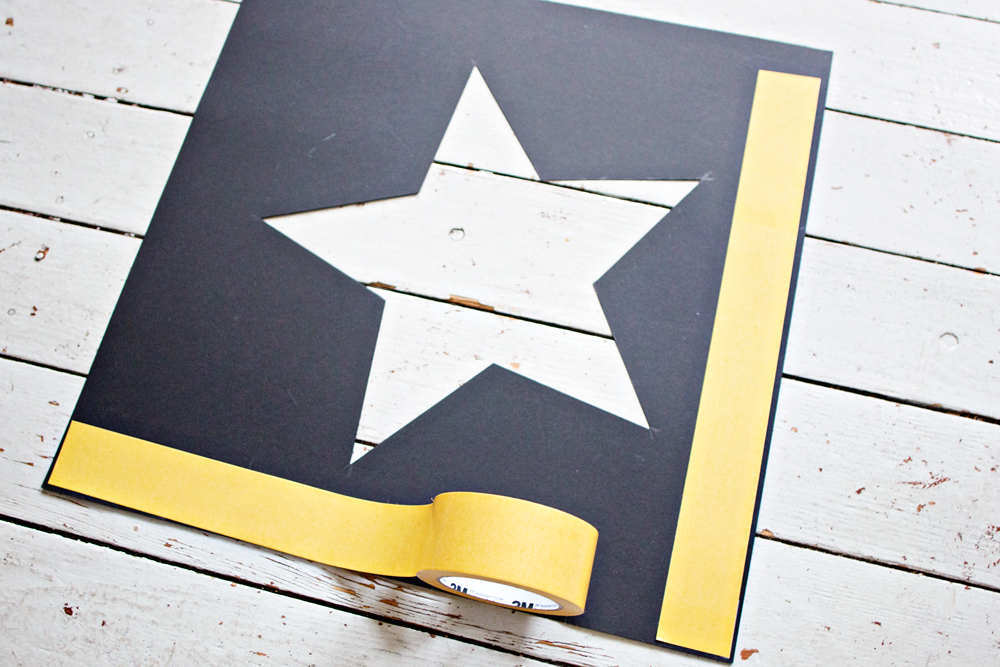 STEP 5
– Place the paper, right side down, on a flat surface and stick the double sided tape to the back.
– Stick the paper onto the canvas.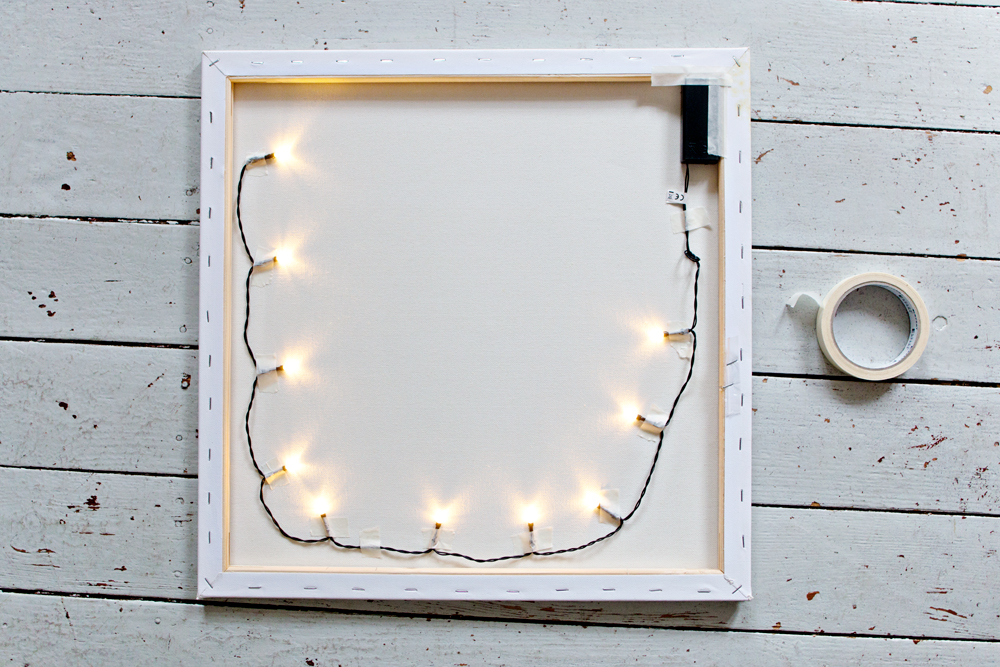 STEP 6
– Use your painters tape to attach* the LED string light to the back of the canvas.
– Secure the battery pack with some tape, making sure that you can still reach the on/of switch.
* turn the lights on when taping them to the back and check every now and then if the lights are shining through evenly.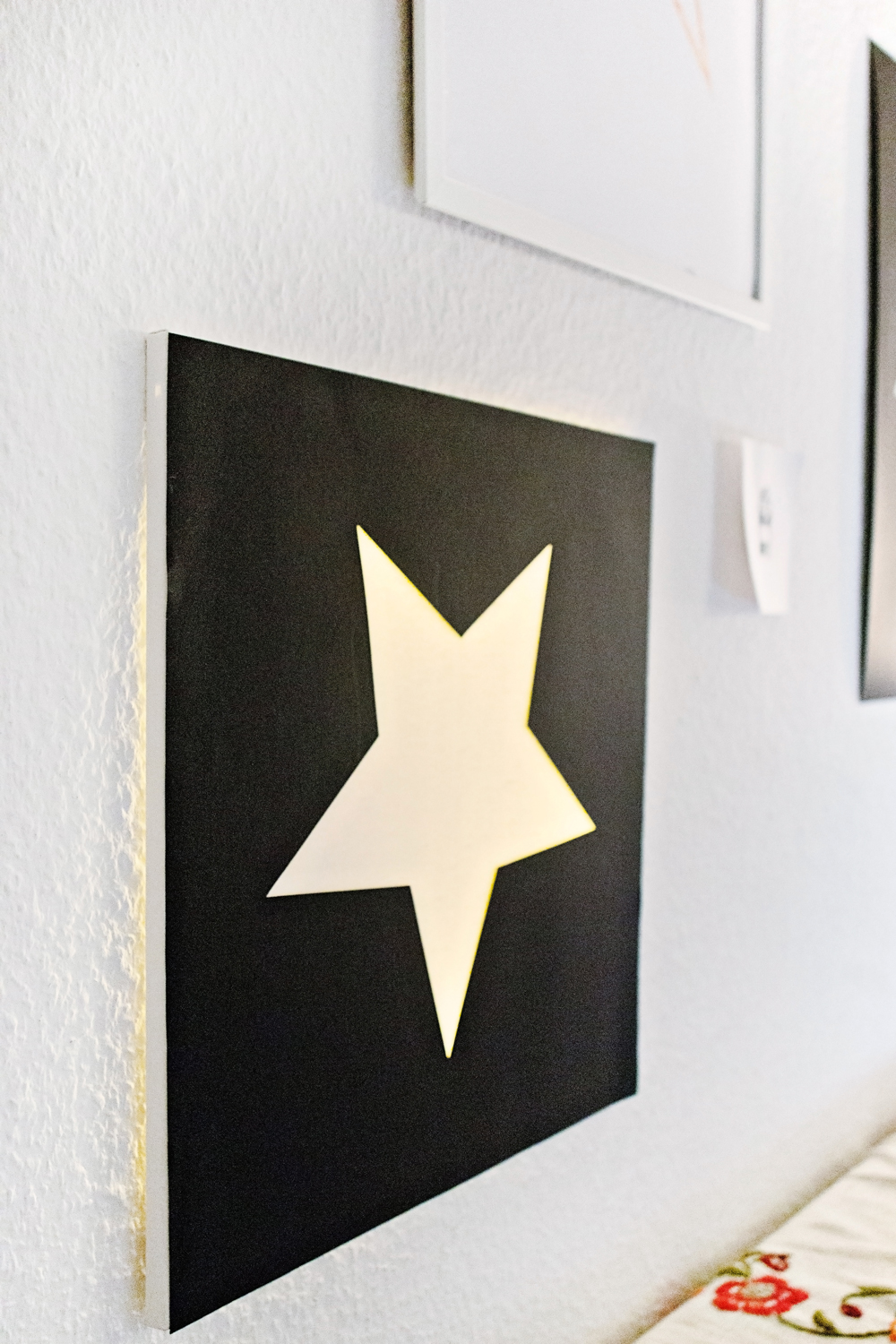 My favourite part of this project is that you can display it in so many ways:
– Hang it on the wall. During the day it will be a star display, at night you will have an extra wall hanging moonlight.
– Place it in a shelf and let it lean against the wall. The space between the canvas and the wall will be filled with light.
– Use a giant canvas frame and place it on the floor against the wall to create a big eye-catcher.