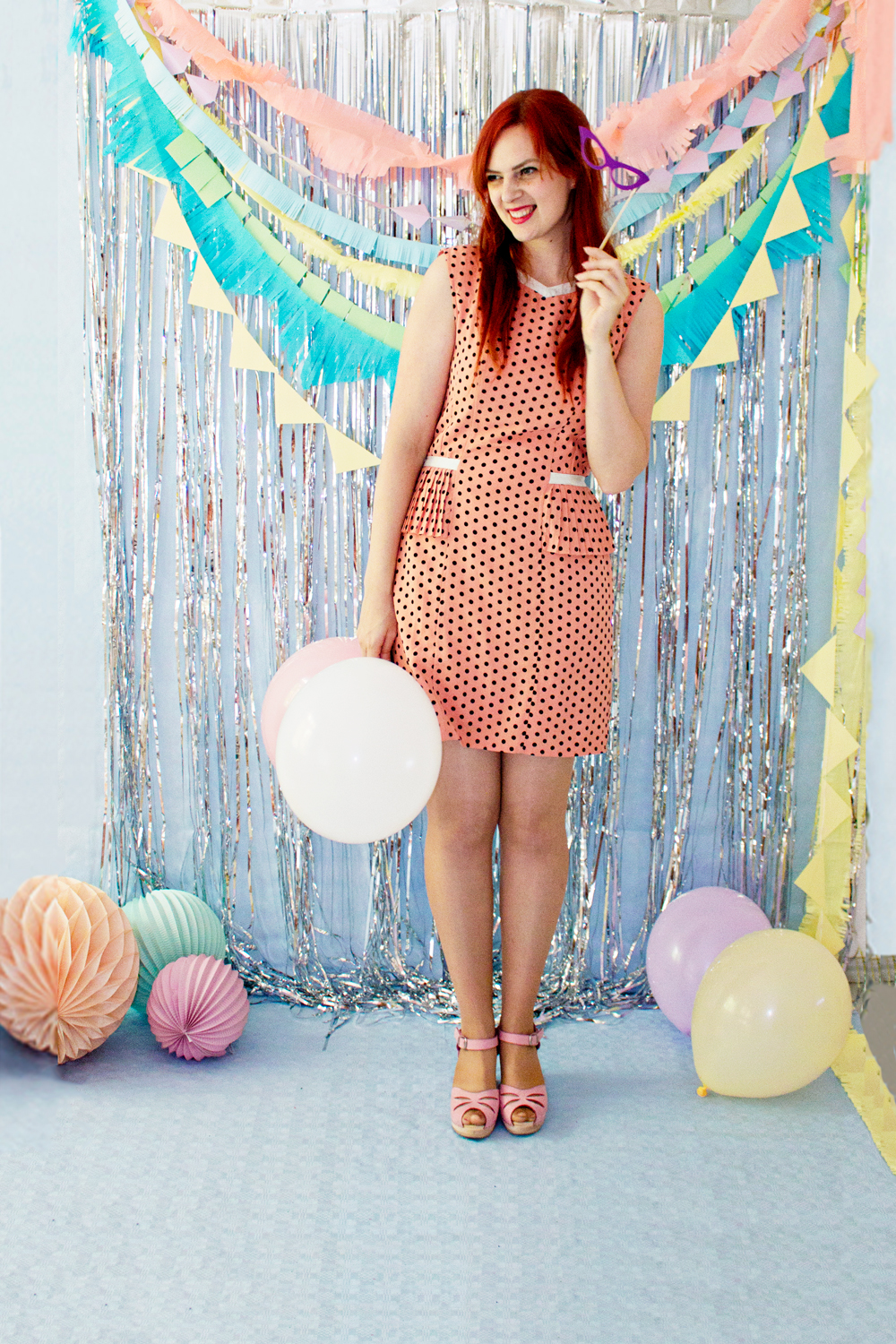 Are you ready for the best party of the year? Because I am, thanks to my latest collaboration with the always creative Mollie Makes magazine!
When they mentioned making this photo booth project I jumped to the chance to turn my living room into a festive party location. I actually kept the wall like this for a while, just because I liked how happy it made me feel when looking at it:)
The DIY project includes how to make the festive paper garlands you see in the background and tips on how to make your own photo booth backdrop. And you can pose by yourself like I did, by I bet that it is a lot more fun to share your homemade photo booth with your friends!
Excited to embrace the photo booth experience? It's easy! Get yourself the latest Mollie Makes Issue and start crafting away with this tutorial.