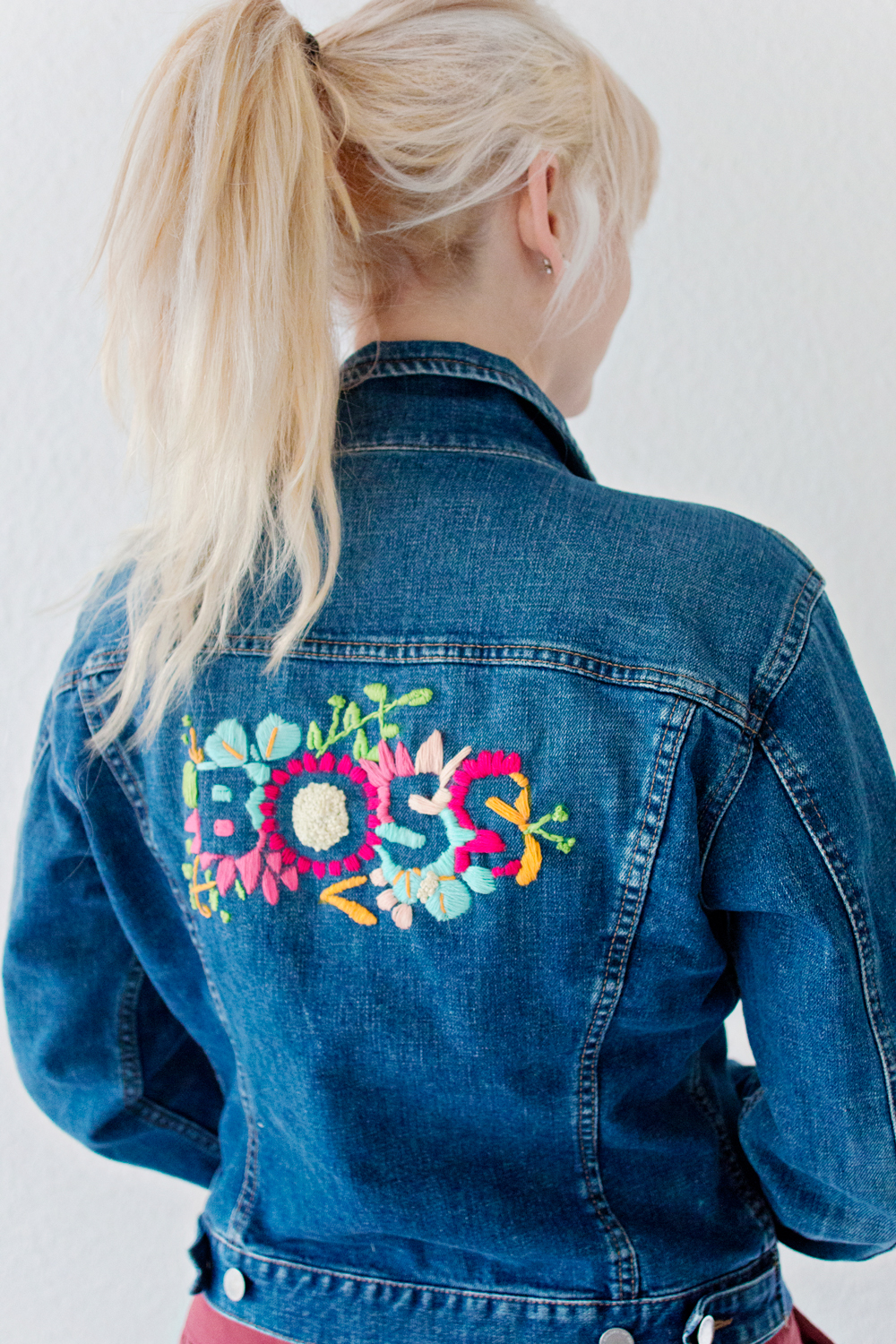 Not one, not two, but three of my embroidered projects can be found in the special Mollie Makes edition: Mollie Makes Embroidery!!!
As you probably already know, I have collaborated with the always creative Mollie Makes on a lot of fun projects. And even though we have worked on an embroidery project before, (which can also be found in this special edition!) this time we embraced the colourful embroidery theme and went all out with an Embroidered Denim Jacket DIY.
The project was so much fun to do and even though embroidery projects are always time consuming, this one was so much fun, time just flew by!
Are you ready to be a 'Boss' and rock this special denim jacket? It's easy! Get yourself the amazing Mollie Makes Embroidery Issue and start crafting away with 149 inspiring ideas and tutorials.