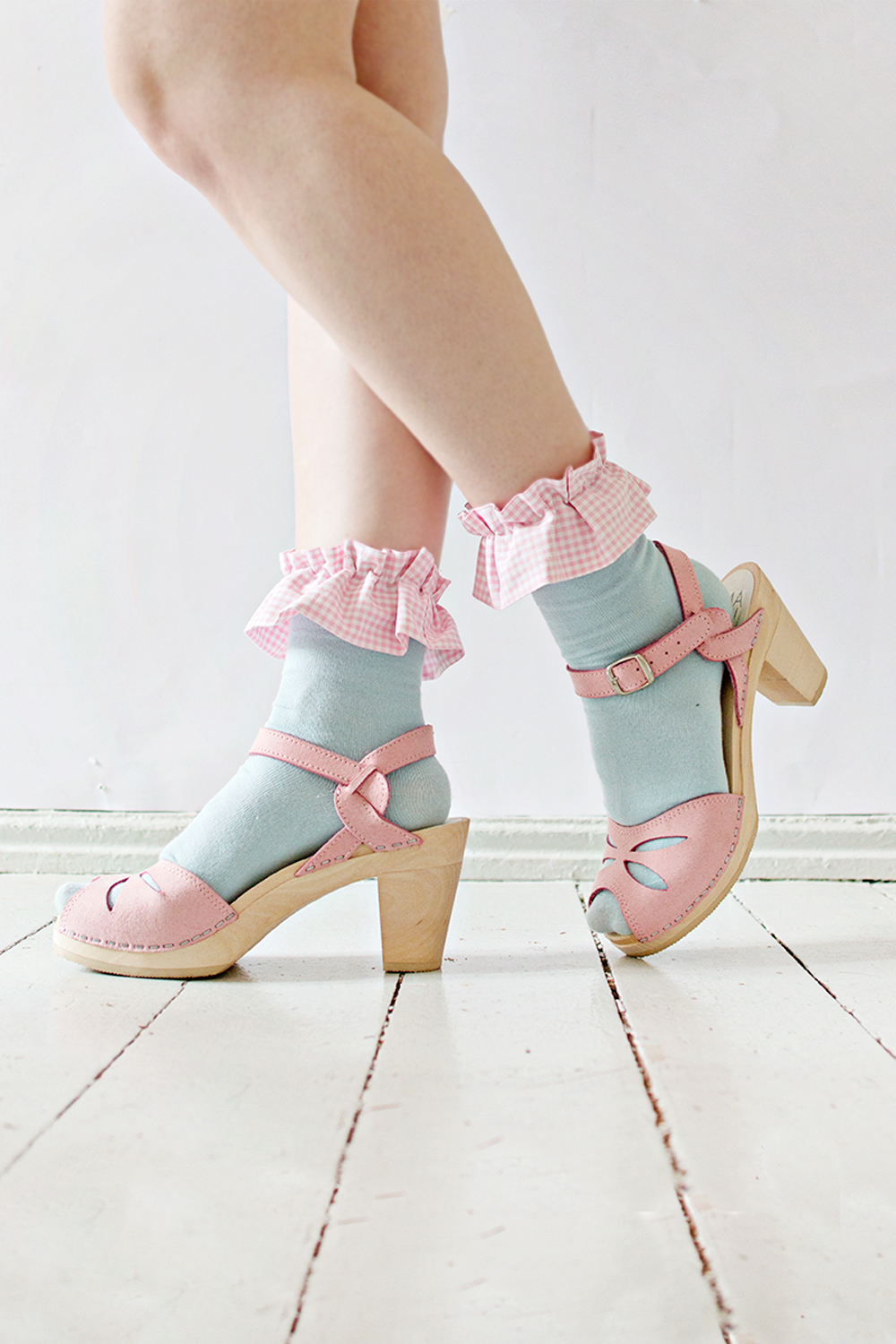 To quote the headline that appears next to my project in this months Mollie Makes magazine feature: "Channel your inner Sandra Dee with these gingham-trimmed socks!"
This month I collaborated with the always festive Mollie Makes on this fun sewing hack DIY project: ruffle socks.
It's one of those projects that works in so many ways: it's easy (even beginner sewers can do this!) it's quick, and not to mention that you can make your own sock collection in different colours and styles for every day of the week!
Rock the ruffles above the edge of a booth or dare to go bold and wear them in a cute pair of clogs or heels.
Are you getting the sewing vibes and can't wait to make your own pair of ruffle socks? It's easy! Get yourself the latest Mollie Makes Issue and start crafting away with the tutorial.