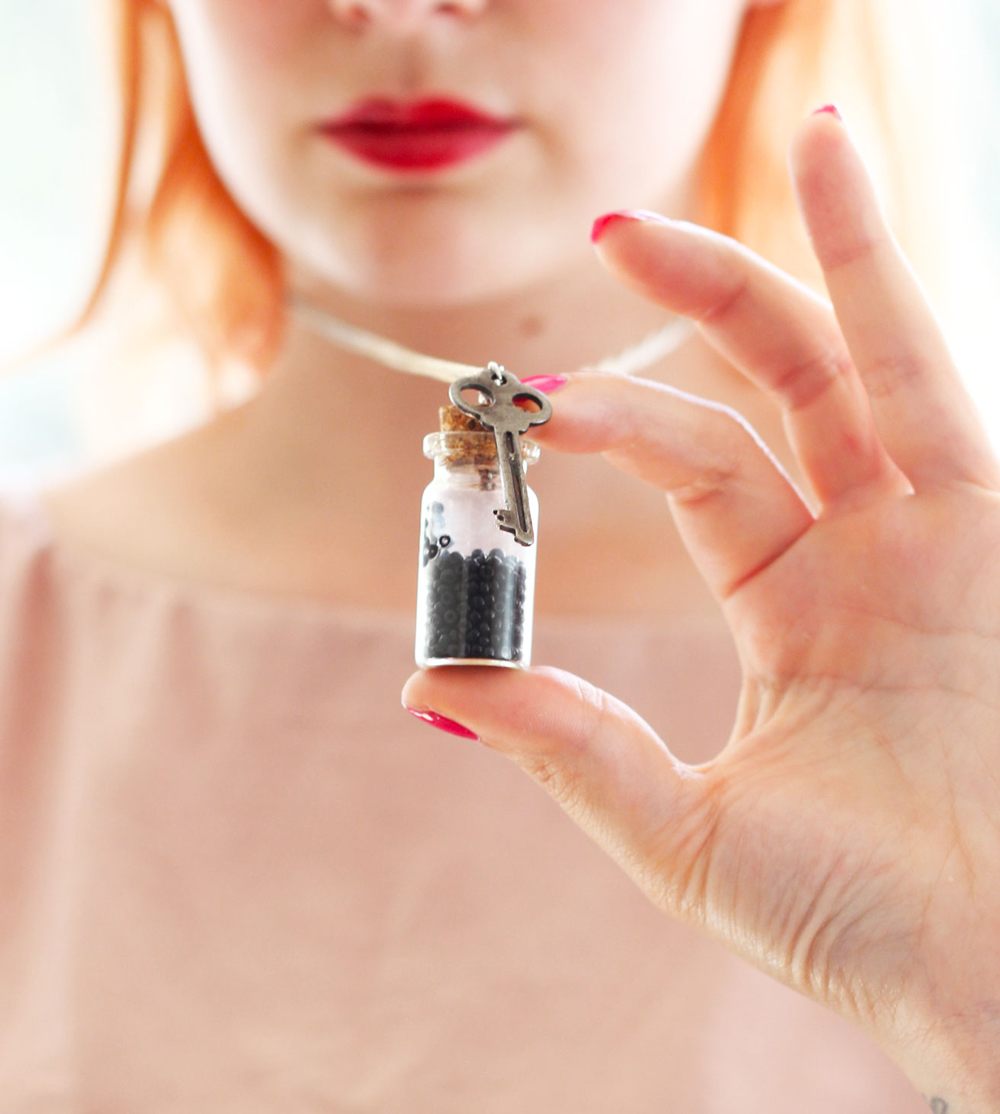 (This giveaway has expired. Thank you all for joining!)
Here is a treat for you: I am having my first giveaway! I made these fabulously cute necklaces and not only did I make a DIY, I am also giving you the opportunity to win one in case you are feeling less crafty!
To enter, follow the

Lana Red Facebook page

and leave a comment on my blog telling me which necklace you would like the most and why. Please include your email address so I'll be able to contact the winner.
I will draw the winner on Wednesday 

and they will be announced shortly after.
** This giveaway is open to everyone!
And here is the tutorial: create your own personalized necklace with a tiny bottle. I turned the bottles into necklaces and put fun memorabilia in them to create a unique and vintage feel. These bottles can be bought online or just visit some crafty stores because that's where I found mine! 
Here is a tutorial to show you how to turn them into necklaces: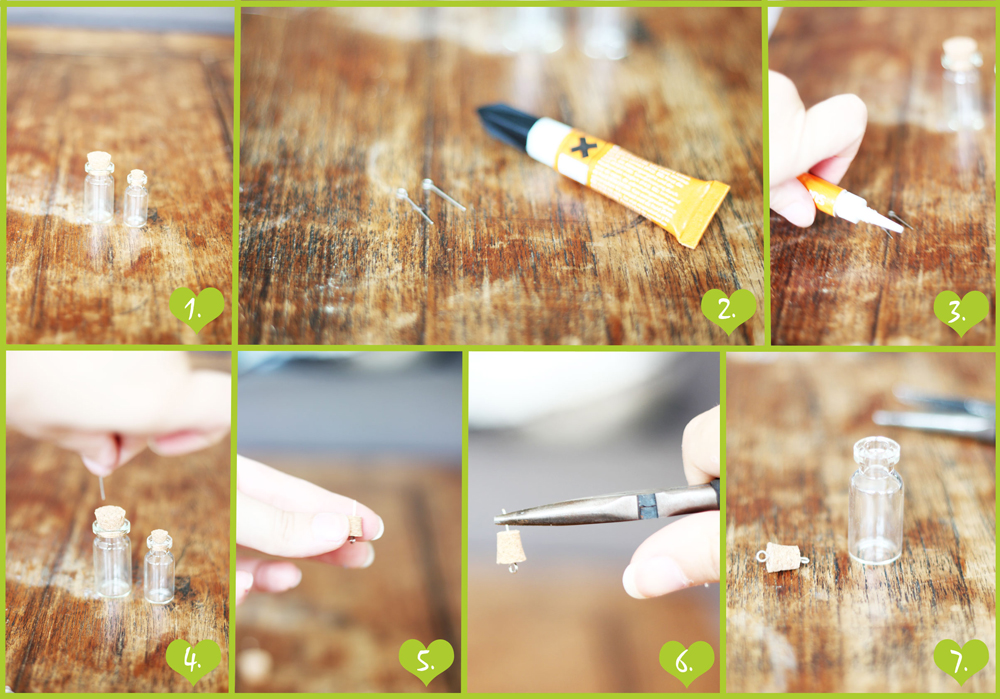 1. Get your tiny bottles and all shapes and sizes.
2. Grab a small piece of wire and glue.
3.put some glue on the wire.
4. Place the wire through the cork.
5. Get some tongs and fold the ends of the wire into tiny circles.
6. Make sure when you bend them, that there is still enough space to get a necklace through there.
7. That was it! Now all you have to do is figure out what cool item to put in the bottle.
I have had so much fun deciding what to place in the bottles, I just walked around the house searching for tiny objects like a treasure hunt :) In the end I choose: Beads, keys, glitter dust, a tiny lightbulb and a  piece of paper rolled up as a secret note with a ribbon around it. How much fun that was!
What would you put in your tiny bottle? Let me know and I would love to see your creations!