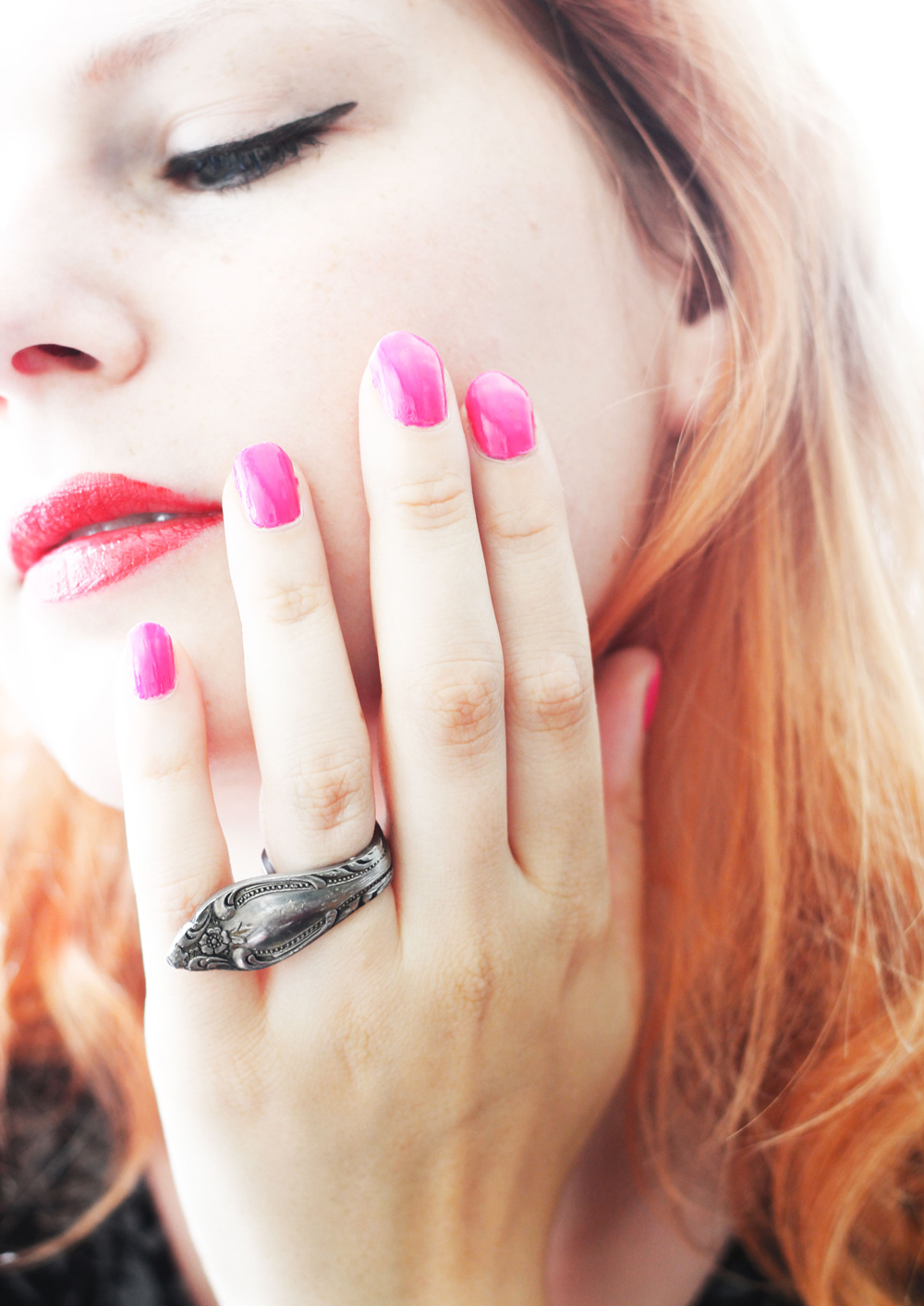 Yesterday
I promised to post another ringdesign made out of a fork. 
The fork was actually really hard to bend and I was figuring out a way to make it in the shape of a regular ring, but when I tried it on during the process I really liked the shape that still looked like the original fork. That's when I decided to use that piece and let it stick out a bit and just let the endbit in it's original form.
I am very happy with the end result and hope that it will inspire you to think a bit out of the box and create your own unique ring!