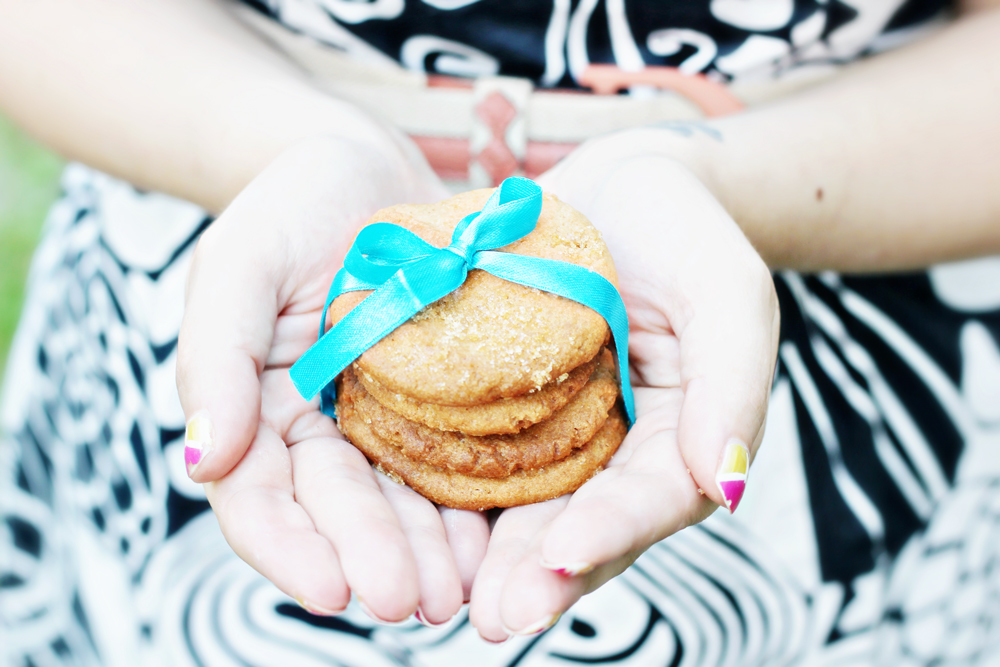 There are some days, that you just crave for something sweet. Well I am having one of those days, or better said: I am having one of those weekends! When I finished baking for my first craving, that just didn't seem to be enough, so I baked some more! 
So be prepared for: "my baking weekend"!
Today I am showing my recipe for Peanutbutter Cookies.
I made these last night when the supermarket was already closed. I just had to have something sweet, but could only use what I already had in my kitchen.
They are very easy to make and they taste delicious! Here's the shopping list:
– 75 g of Butter/Margarine
– 75 g of Peanutbutter
– 120 g of Sugar
– 150 g of Flour
– 1 egg
1. Preheat the oven on 175 degrees. And prepare a baking sheet with parchment paper
2. Put the butter, peanutbutter, sugar and the egg in a bowl. Stir it until it's all smooth.
3. Add the flower and stir it until it's a solid smooth dough.
4. Roll the dough into small balls and place them on the baking sheet. Press on the ball with the palm of your hand to make it flat. (if you want, you can sprinkle some brown sugar on top of the cookies)
5. Place the cookies in the oven for about 15 minutes.
Having a big sweet tooth like me? Check out my blog tomorrow for more delicious baking!