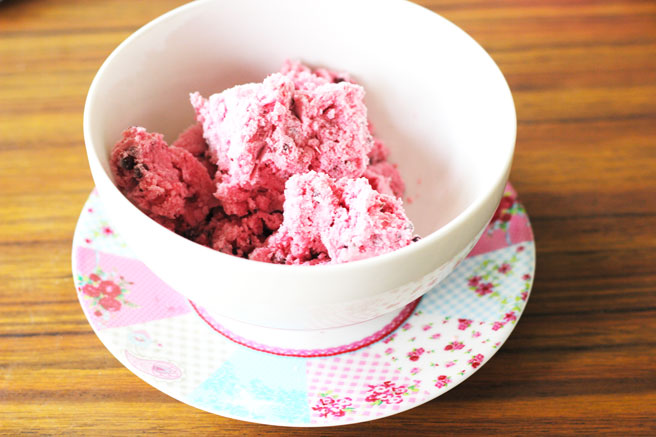 Here is a fun and very easy recipe to make your own Blackberry Yoghurt Ice cream! My boyfriend has his own kitchen garden and came up with the idea to make our own home-made ice cream! And I assisted him of course during the making process. It was very easy to do and it turned out delicious!
Here's how to make your own yummy ice cream: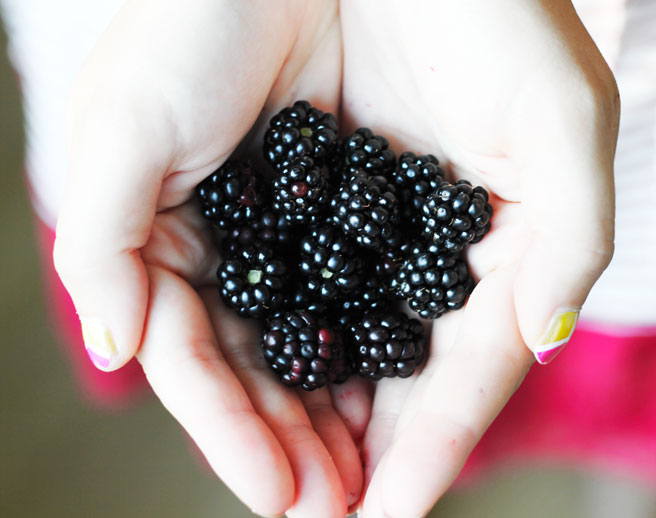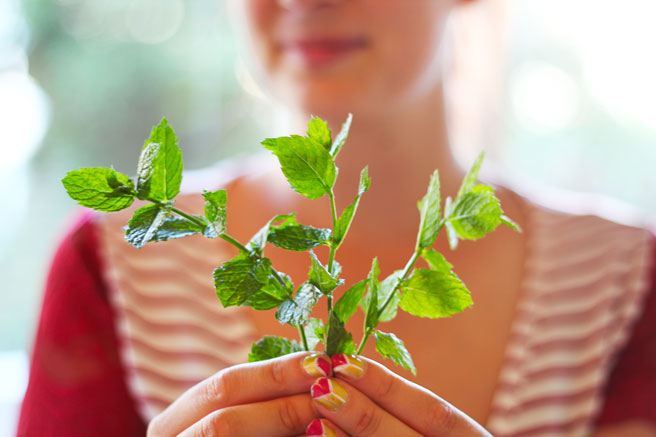 125

 g blackberry

3 small branches of fresh mint, only the leaves

250 ml plain yoghurt

125 g golden

 castor sugar

250 ml whipped cream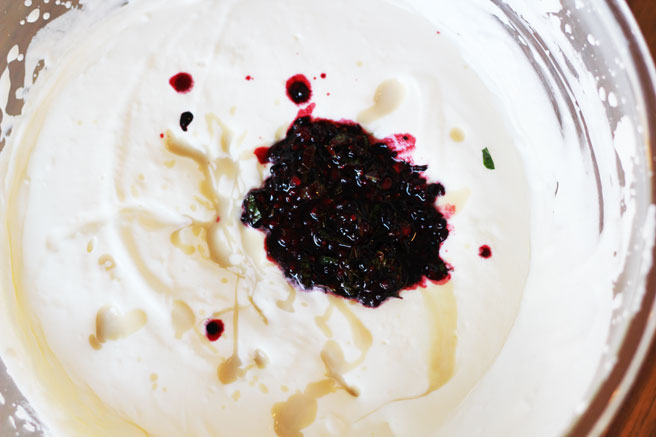 Mash the blackberries with a fork. 
Cut the mint leaves into thin strips. 
In a bowl, mix the yogurt with the sugar and stir until the sugar is dissolved. 
Whip the cream in a bowl and mix the blackberries, mint and yogurt loosely through. 
Put the mixture in the freezer.
Stir the mixture every half hour and place it back in the freezer. Repeat this for about two hours and a half.