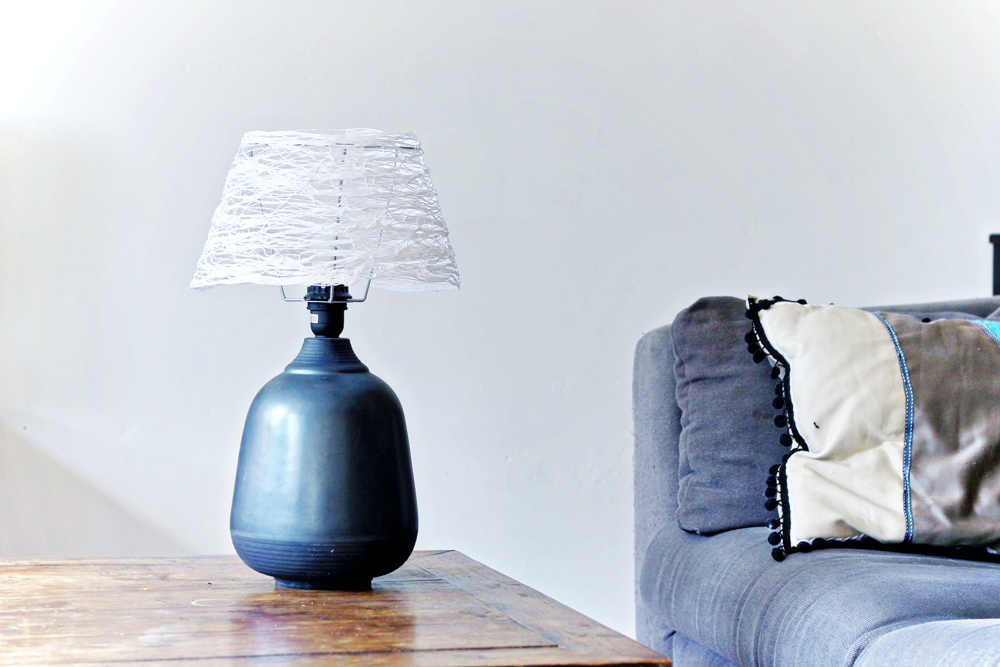 Here is an easy tutorial for a yarn lampshade. I was inspired by all those lamps made out of yarn that people are making these days, using a balloon. So I thought why not make a regular shaped lampshade but with the yarn technique to make a look more unique.
I bought this lamp at a thrift store, but it's originally from Ikea. The lamp itself is pretty big and heavy, so I thought that this yarn idea would make the lamp a bit more modern.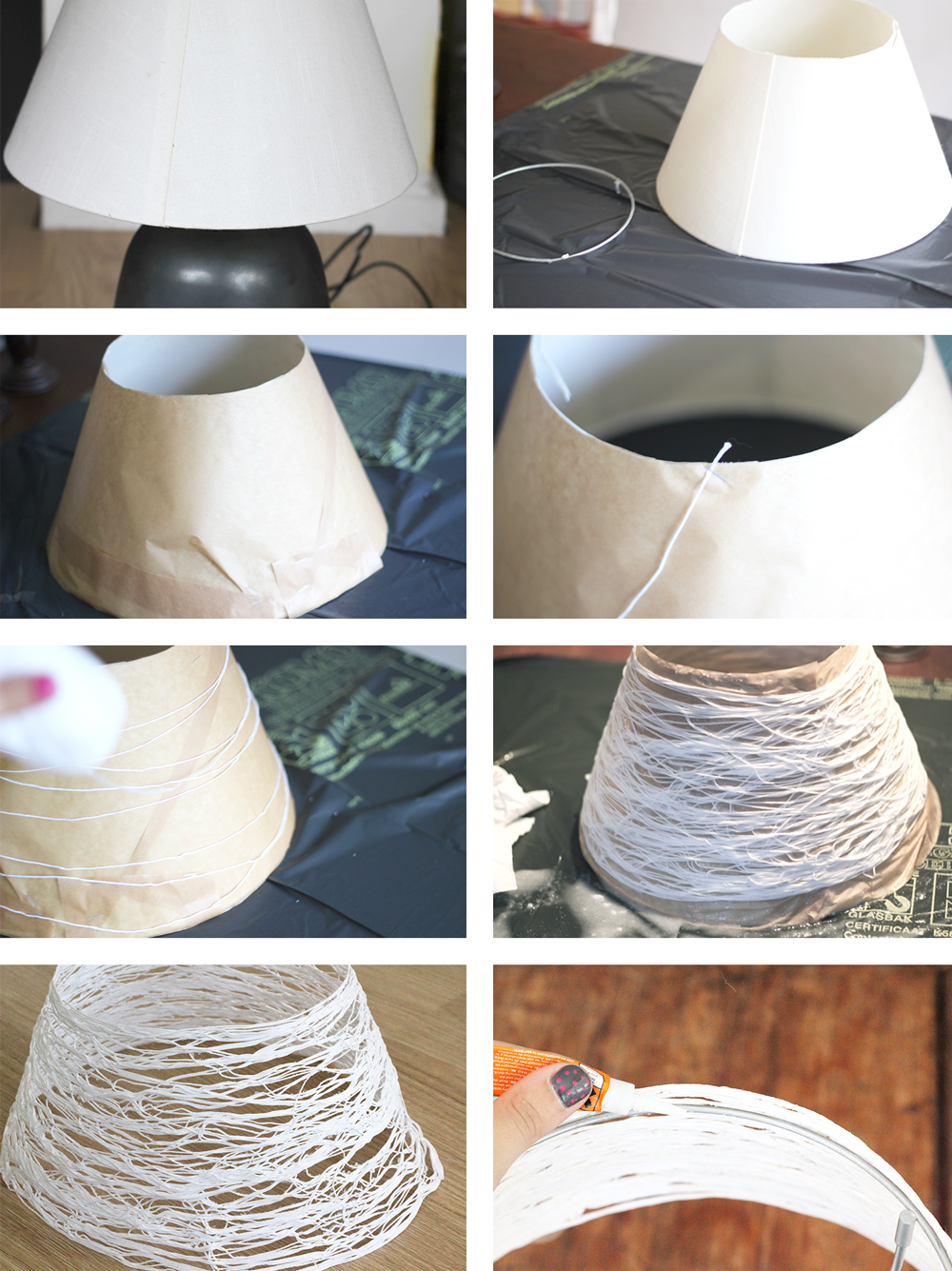 – On old lampshade, in the shape you want your creation to be.
2. Remove the top of your lampshade, or any part that holds it to the foot of the lamp(you will be needing this to attach your homemade lampshade back to the lamp)
3. Cover the lampshade with the baking paper. This is to make sure that the yarn won't stick to the lampshade. You can try to use tape to attach the paper to the lampshade, but a stapler worked better for me.
4. Staple or tape the first piece of the yarn to the baking paper.
5. Start whirling the yarn around the lampshade.
6. Mix the wallpaper glue with water and gently dab the yarn with the glue. Make sure that every piece is covered in glue.
7. Let the glue dry. This can take a while, it took my lampshade three days to completely dry. After it completely dried, gently remove the hard yarn from the baking paper.
8. Get your superglue and glue the basis back to the new lampshade, so you can reattach it to the lamp.