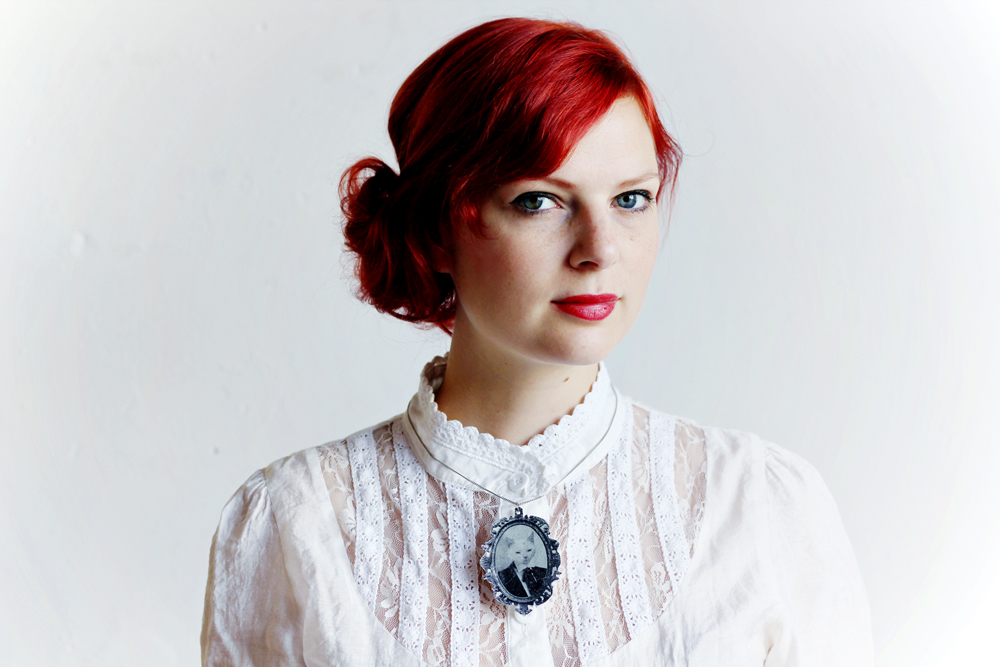 I already posted a sneak preview on my

facebookpage

about this tutorial and I finally got the chance to share it with you! I am very excited about this tutorial, because I think it's one of my favorites so far. I've made many DIY's for my blog and I have enjoyed doing each and every one of them, but this one is something that I designed myself and am actually proud of! It's hard not to be critical about something you've made or designed, but this is the first time that I'm very happy with the end result without any 'buts' :)
The tutorial shows you how to transfer your favorite image onto leather. I took a picture of my cats head and placed it on a picture from by boyfriend. This way, my cat is wearing his suit!
So here's the fantastic tutorial: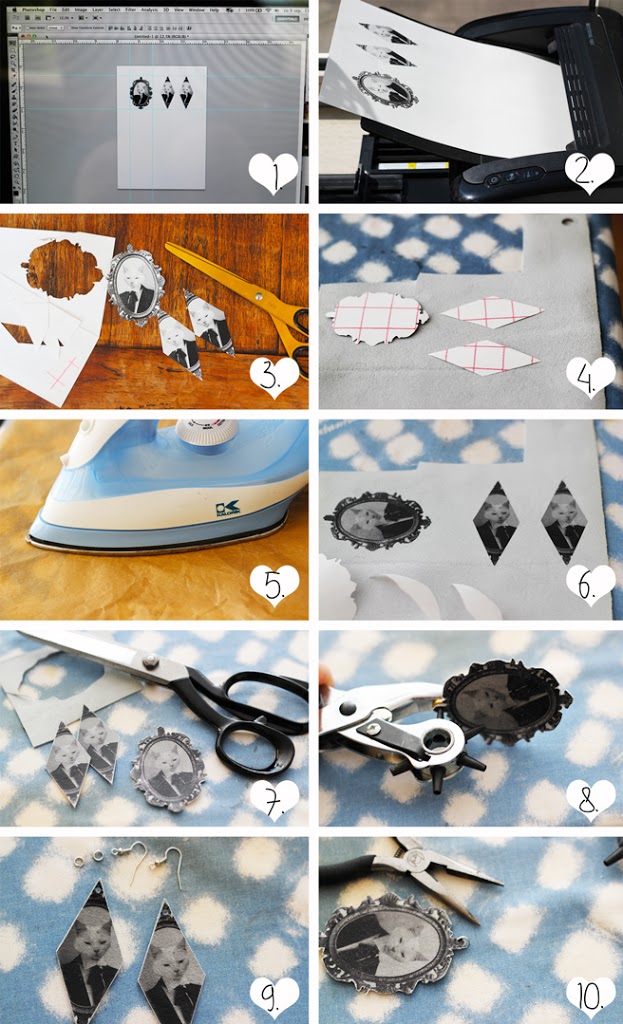 T-shirt transfer paper | Leather scraps | scissors | iron | baking paper | jewelry accessories | something to make a hole in the leather
1. Design your image and get it in the size you want. I put the head of one of my cats on the body of my boyfriend :)  
2. Print the image on t-shirt transfer paper. 
4. Place the images, face down, onto the suede side of the leather.
5. Place some baking paper over the leather and the images and place your iron on it. Make small circles with your iron for about 10 seconds. (I know the transferpaper package says to hold it on longer, but the suede will darken or shrink if it's exposed to heat for a long time).
6. Remove the toplayer of paper from the images after it cooled down. If the paper still sticks to the leather, place the iron on the image for a couple more seconds.
7. Cut the shapes out of the leather.
8. Make a hole in the leather.
9. Apply the earring accessories.
10. Apply the necklace accessories.