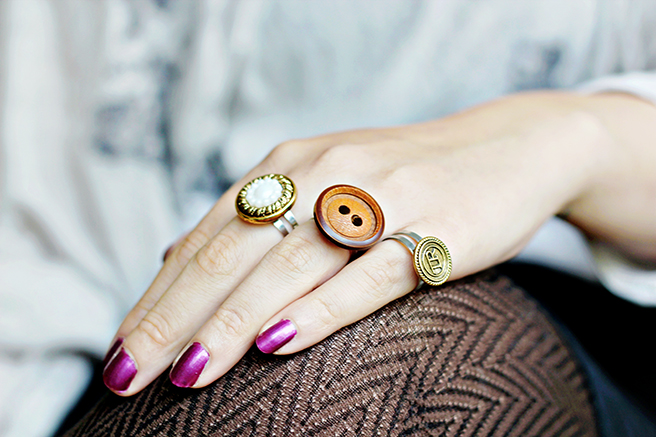 My supplies of buttons just doesn't seem to get any smaller. After making the Bow button shirt, I still had loads left. And because I've seen some button ring DIY's on Pinterest and Craftgawker, I felt like making my own button rings!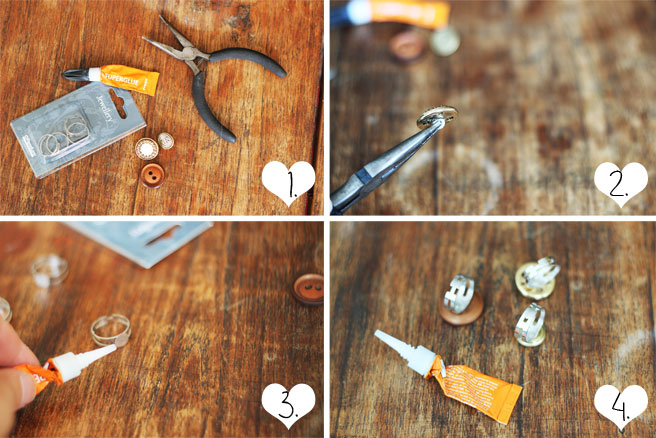 1. Get your supplies: Buttons, adjustable sizes rings, super glue, pliers.
2. Take the pliers and remove the ring on the back of the button. (If this doesn't work, you can also get a hammer and try to make the back as flat as possible.)
3. Put some super glue on the part of the ring where you want the button to be.
4. Place the button on the ring and let it dry.