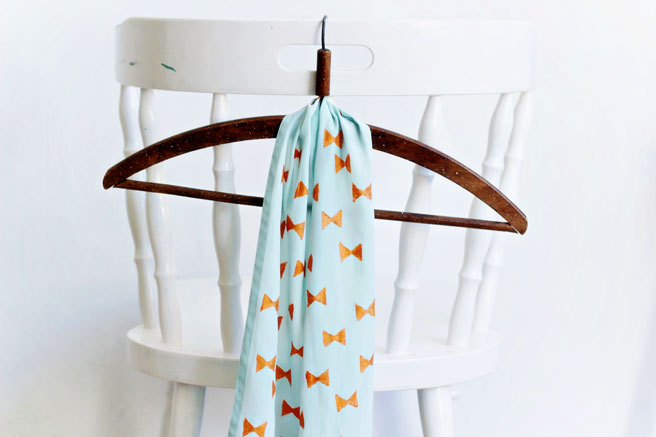 I have been wanting to create my own stamps for a while now and finally got the time to do it. I used a simple eraser to create the stamp and used it to restyle a scarf. It's very easy and fun to do, and also extremely inexpensive (which to me, is always a bonus point!)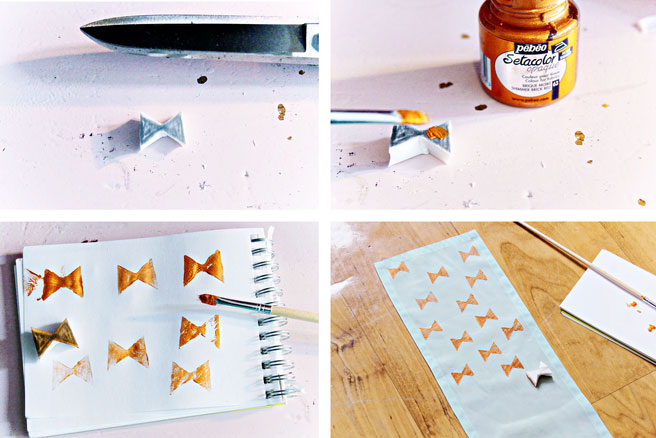 1. Draw your shape on an eraser. 
Cut the shape out.
3. Apply the fabric paint onto the shape with a tiny brush.
4. Make a test sheet, to see how much paint you need to use.
5. Place the eraser onto the fabric, to transfer the painted shape. 
Use a tiny brush to perfect the shapes.