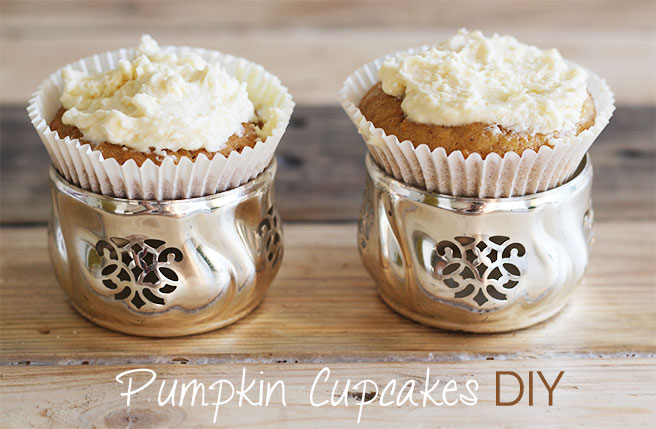 What a better way to treat yourself during the holidays, then to make some yummy pumpkin cupcakes!
600 gram pumpkin (uncooked)

muffin/cupcake pack for 12 cupcakes/muffins(+ ingredients mentioned on the box)

1 1/2 teaspoons cinnamon

1 teaspoon ginger

1 teaspoon nutmeg
– Preheat the over according to the instructions on the cakebox.
– Slice the pumpkin into pieces and bowl them for about 10 minutes. 
– Drain the pumpkin pieces and use a blender to blend them. Let the mixture cool down.
– Mix the cupcake recipe like it says on the box.
– Add the remaining ingredients and the pumpkin to the cupcake mixture. Mix the dough until it's         smooth.
– Put the mixture in cupcake molds and place them in the oven. Follow the instructions on the box for the exact time they have to bake.
Let the cakes cool down before you decorate them with the frosting!
1/2 cup of butter

250 grams of cream cheese

2-3 cups of powdered sugar

1 teaspoon of vanilla extract 
– Mix the butter and the cream cheese together.
– Add the powdered sugar and the vanilla extract to the mixture. And keep mixing.