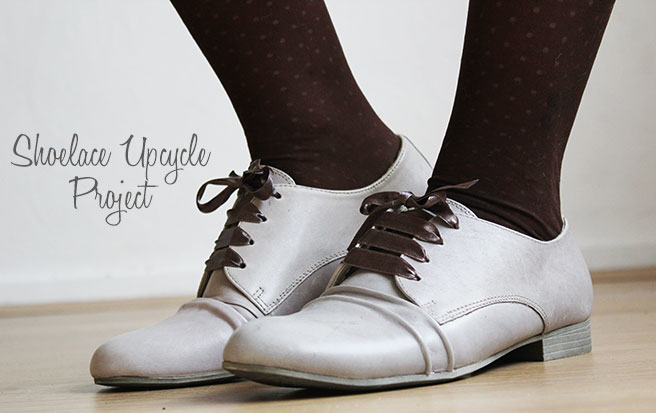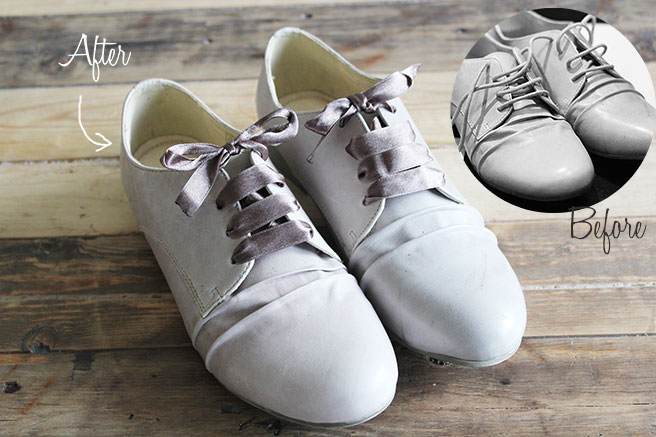 I bought these shoes on sale and just love the potential that they have. I was looking for shoes that are suitable to wear under a skirt or dress, without being to sporty, but still comfortable.
So the minute that I got home, I started to think of ways to restyle them and personalize them. I ended up with the easiest upcycling way in the book: change the laces.
This method can transform your shoes in such an easy way and it can really make a difference. I choose to replace the thin grey laces, for some brown velvet ribbon and love how the colors match!
I am also thinking of painting the shoes in a more vintage brown color, what do you think?