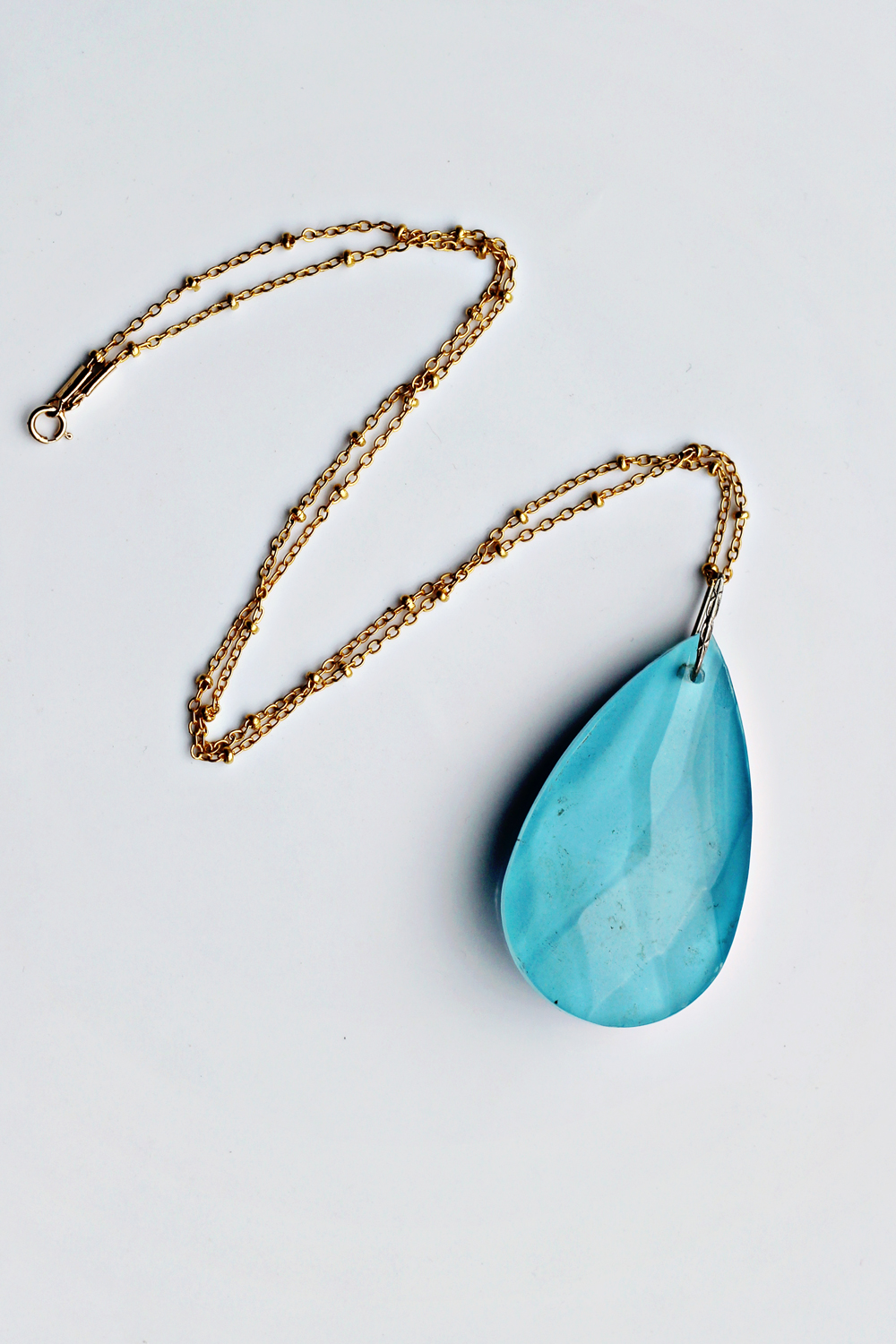 I found a couple of these chandelier pendants at the thrift store and immediately felt a new DIY project coming up! 
I just love to repurpose things, and to give them a second live. And these beauties just seemed perfect for just that.
I decided to make two different tutorials for them, because I wanted to see if I could make two different necklaces with the same basis in just a few simple steps. And I must say that it worked out great! I am now the proud owner of two pretty new necklaces, and they are both suitable to wear with many different outfits.
Today I am showing you the first DIY, so be sure to check out the blog tomorrow to see part 2!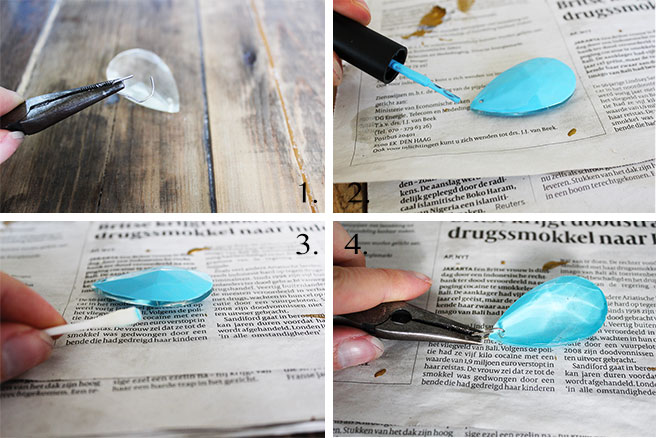 1. Remove the wire and clean the pendant piece.
2. Choose a color of nail polish and apply it to one side of the pendant, let it dry.
3. Take a cue tip and some nail polish remover and remove any mistakes on the sides, to create a smooth even line.