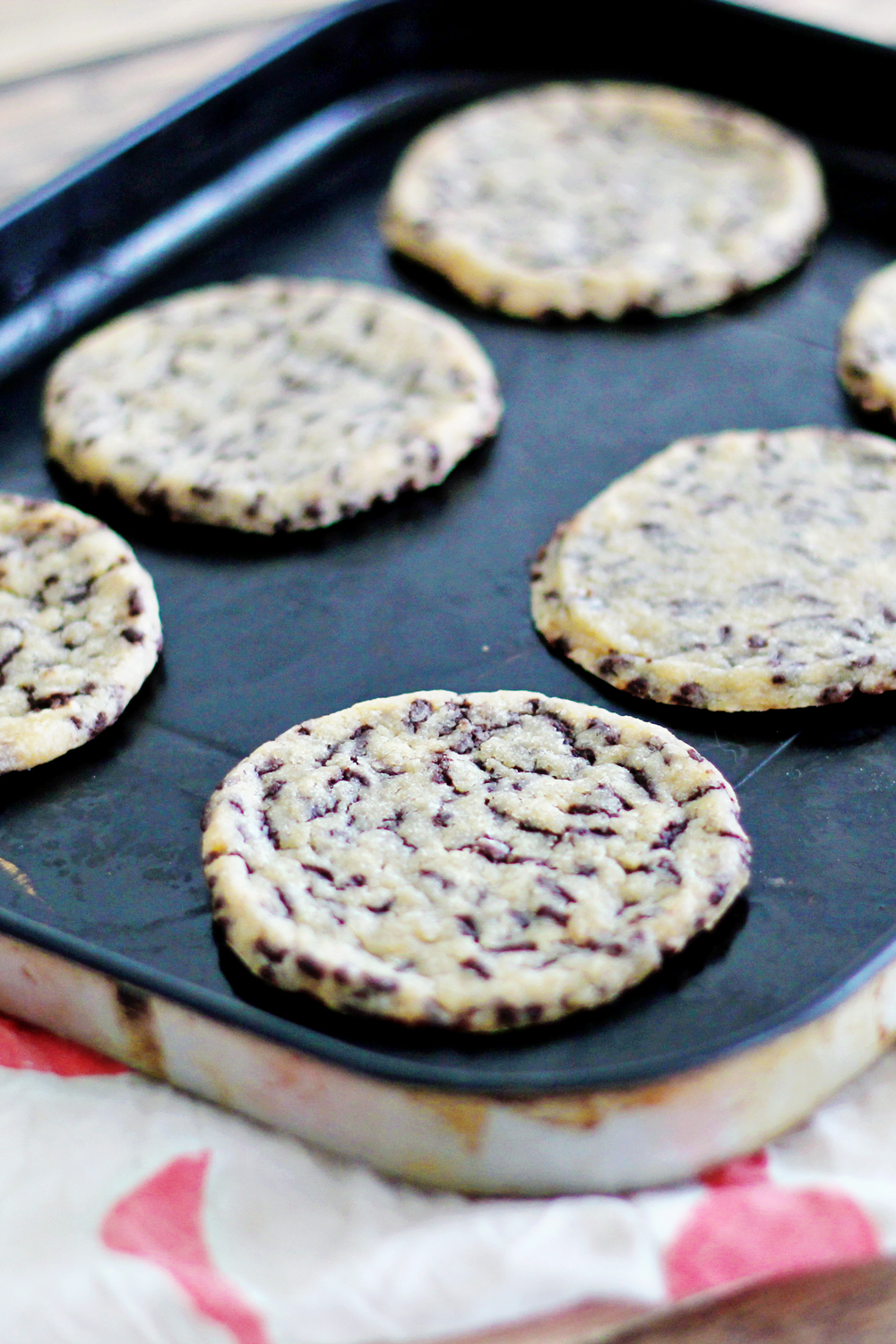 Remember my
Baking Time
e
vening? Well it's time to share my Chocolate Chip Cookie recipe with you! 
I already finished them all (not by myself 
of course:)) and they turned out great!
So get ready for the easiest and fastest cookie recipe ever!
2 tablespoons Milk
50 g Chocolate sprinkles
1 ts Vanilla Extract
1 pinch of Salt
Recipe:
– Preheat the oven to 170 degrees.
– Put all the ingredients into a bowl except for the chocolate sprinkles. Kneed everything together to make the dough.
– Once everything is mixed, add the chocolate sprinkles to the dough.
– Take the dough out of the bowl and make the cookies in your choice of shape.
– Place the cookies in the oven for 15 to 20 minutes. Let them cool down before you take them of the oven plate.
Eet smakelijk!