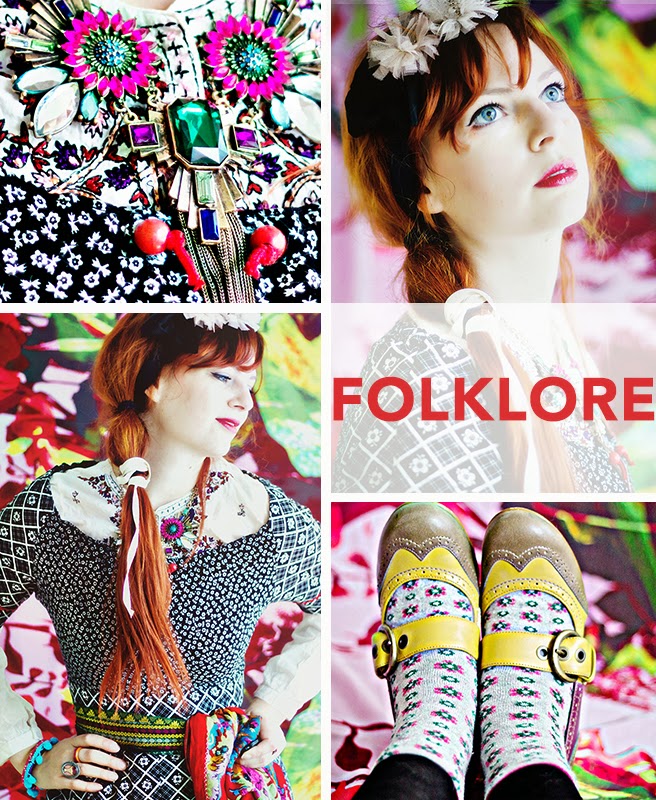 Yesterday I told you about my fascination for folkloric inspired textiles and materials and

showed

some inspirational pictures from the designer runways. Well, today I am proud to post my new Folklore Outfit Post!
I ordered

this

pretty and colorful necklace from

Rings and Tings

and wanted to use it in an outfit post because I loved the color pallet. So I figured I just embrace a bunch of colors this time and go for a fun outfit theme!
I browsed through my closet looking for bold colors and prints and grabbed everything I could find that matched the criteria. Then I just started putting things on looking for the perfect match. And the funny thing is, that the things that worked really well, looked horrible together when they where just hanging next together. It's when I put them on together and layered everything, when it started looking good!
I hope you enjoy the festive colors and materials and also feel inspired to mix and match pieces of your wardrobe every once in a while!