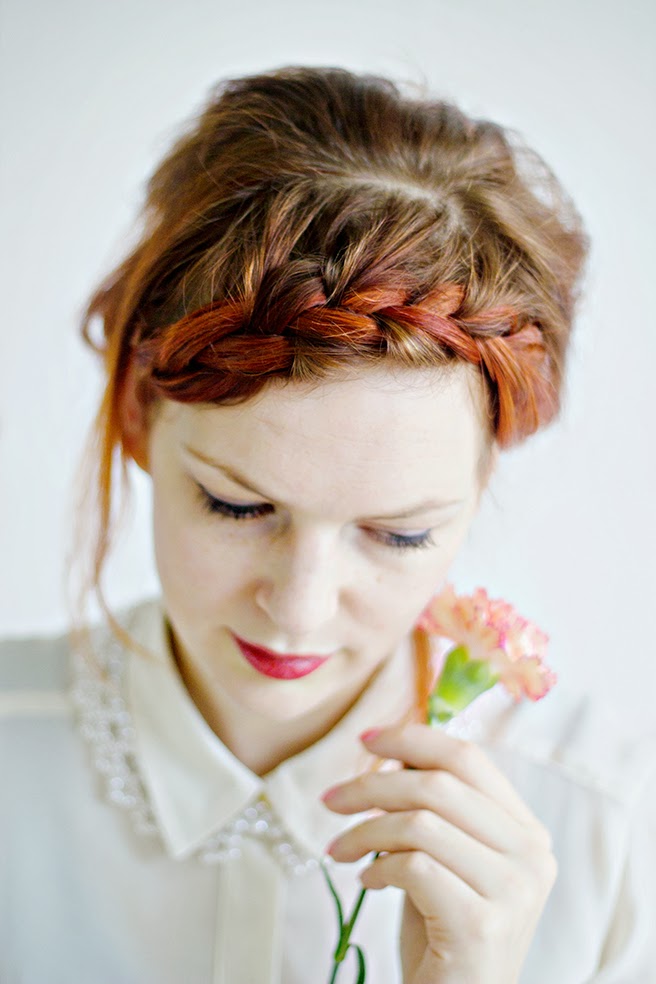 Also have a bad hair day, rainy day or just tired of making your bangs look great? No worries, because I have the best solution for you: braided bangs! This is suitable for short bangs or longer hair, everyone can join!
My hair is a bit curly, and having bangs with curly hair and humid weather is the worst combination. So I often need solutions to hide my curly bangs. And wearing it to the side can become a bit boring after a while, and that's how I came up with this for my hair! I always love braids, and this is my new favorite hairstyle!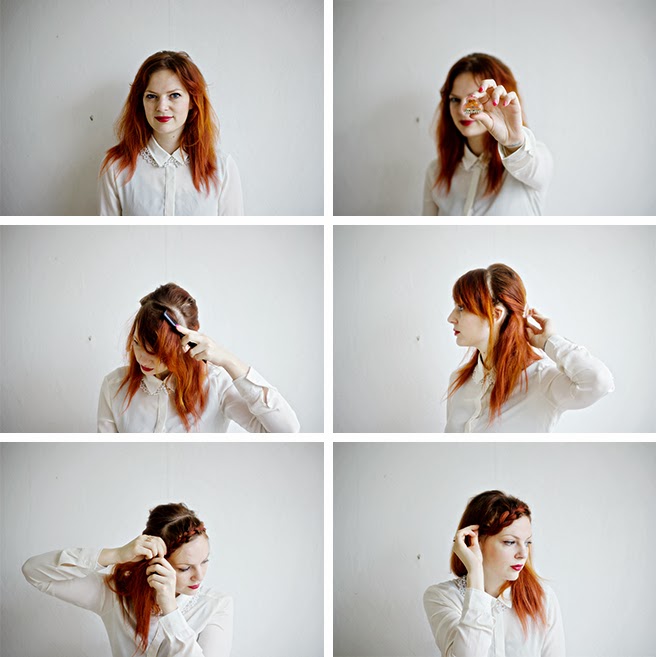 2. Take a hair clip and pull the back of your hair back
3. Use a comb to separate your bangs from the rest.
4. check if it's separated in a straight line
5. Start braiding your hair on one side using a french braid. If you braid loosely, than the braid will fall more over your forehead, you can play around a bit with this.
6. Secure your braid with a bobby pin.
**You can make your braid look a bit bigger by pulling slightly on the sides, this will flatten it more, and makes the braid look thicker.