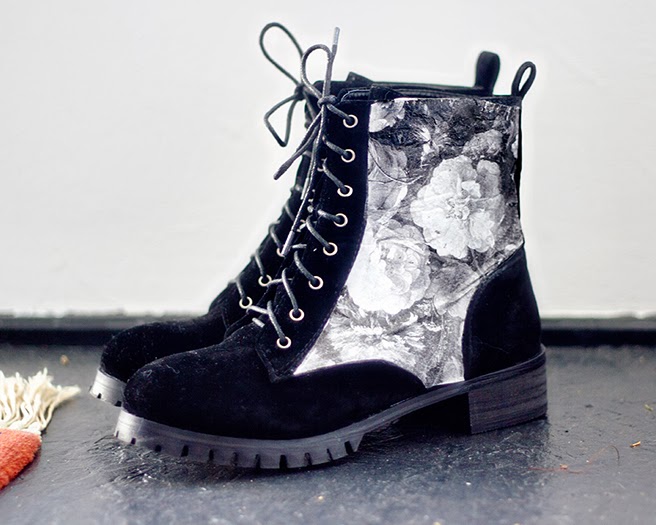 I always love it when I have discovered a new trick that involves restyling! 
I ordered these cute boots from

Chicwish

with the idea that they would match with everything, and they do. But when they arrived, I realized that I have bought most of my shoes with the idea that they should match with my clothes and that just sounded a bit crazy to me, because why not just wear what you like?
So instead of ignoring this and just wear them, I decided to give them an altered look and try out a new technique! Do you remember my

Leather Printing Jewelry DIY

? It involved using shirt transfer paper on suede. Well, this is sort of the same idea: I used T-shirt transfer paper to transfer an image onto the shoes. And I can't believe it but it really worked!
It was pretty easy to do and didn't cost much at all, I just can't wait to try this on more of my shoes (or purses!)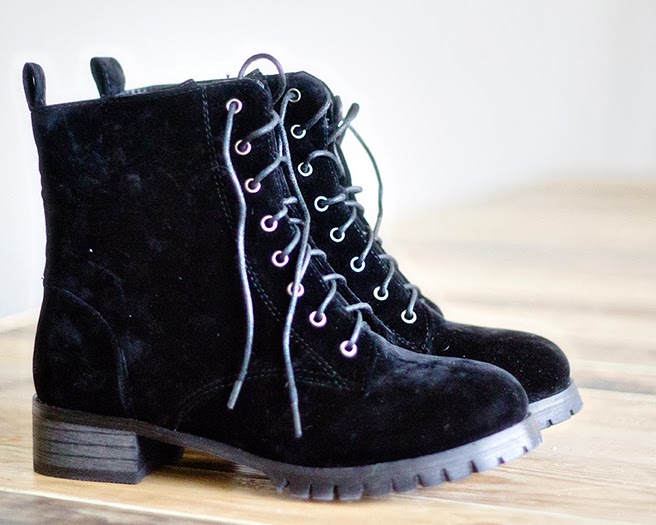 First take a pare of shoes. I would not recommend shoes that have a glossy or smooth surface because the transfer paper will probably not attach very well. I used these (fake) suede

boots

which worked perfect!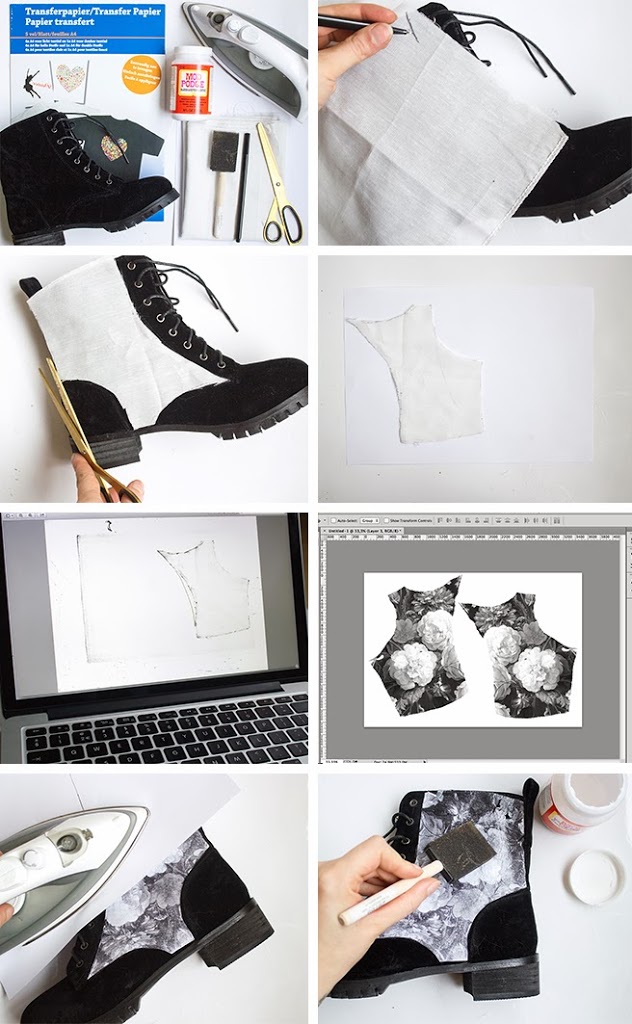 Shoes | Transfer Paper for darker fabrics | Printer | Iron | Piece of fabric | Scissors | Pen | Mod Podge | Brush
1. Place the piece of fabric on the shoe and trace the part that you want to cover with your pen.
3. Place the fabric on a piece of paper and scan the image. (you can use a scanner, but if you don't have one you can use a free

scan app

on you phone.)
4. Open the scanned file in Photoshop. Make sure that it doesn't change the size of the original image!
5. Trace the shape and fill it with a picture of your choosing. ( my image comes from the

Rijksmuseum

website)
6. Print the image on the transfer paper and transfer it to the shoes by following the instructions that come with the paper. Be careful not to keep the iron on there for too long!
7. Apply two layers of Mod Podge on the shoes.