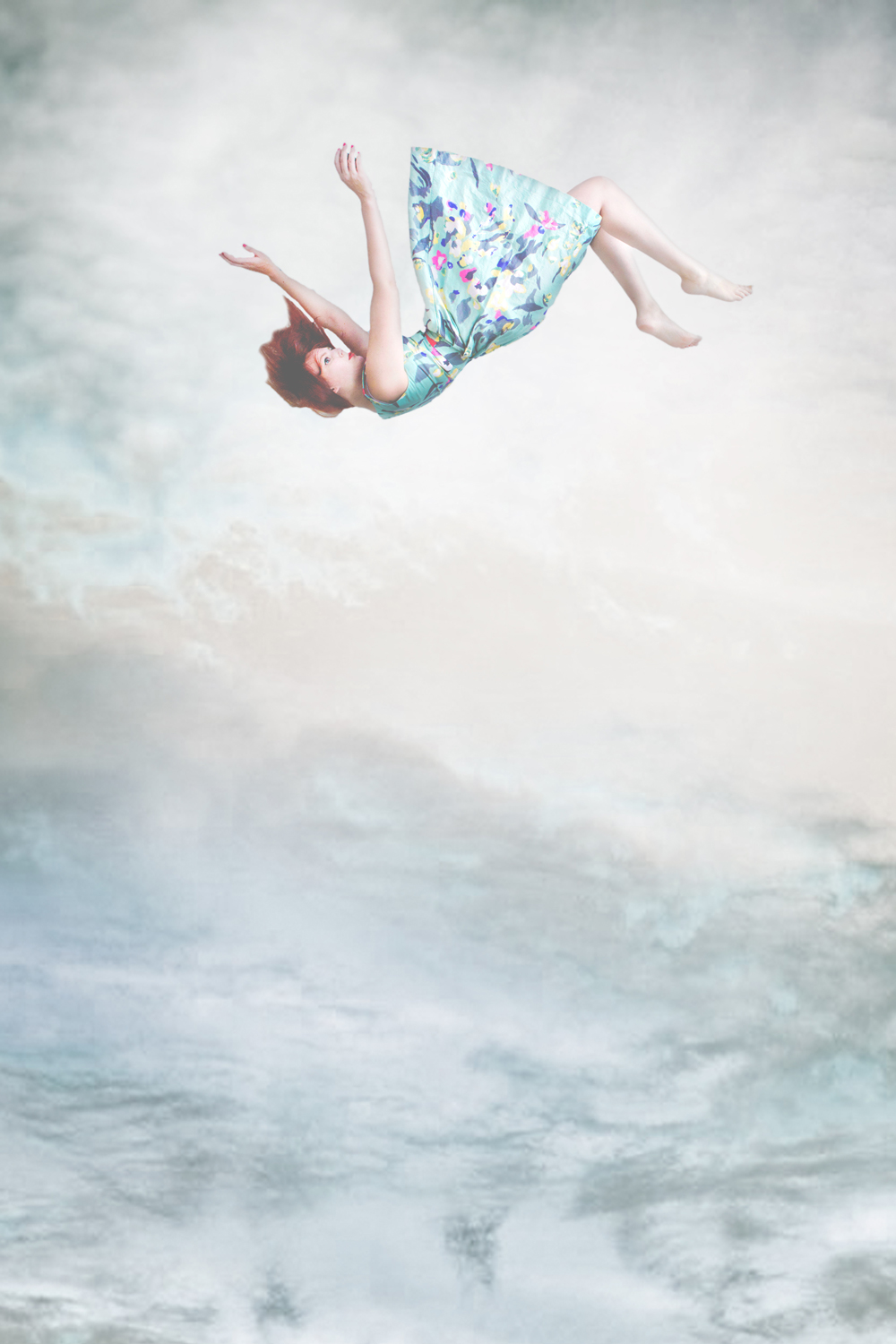 It started as a fun photoshoot to show you some of my dresses in this new outfit post, but quickly turned into one of my favourite photography projects I did so far.
I have been fascinated for a while now with the 'falling' photography concept: using post-production techniques to transform a regular photo into a complete new setting and context. And this theme came right on schedule!
Ever since I graduated I have been having this fear of 'falling' because of all the pressure that I keep putting on myself. Being in the creative business, turns out to be pretty difficult sometimes and I keep being very aware of the fact that I have to make original and high quality material,because everyone else seems to be doing so well.
This results in this 'falling feeling'.
Don't worry I don't have it every minute of every day:) I even think that everyone, no matter what business you're in, can recognise this feeling. I know I worry too much about how people will respond to the things that I do, and that is why I am posting these photos and this story with along with it on the blog today.
I want to let you know that:
it is ok to fall sometimes
and that all of us can recognise the fear, just as long it doesn't take up too much energy it actually sounds kind of 'healthy'.
And you know what, the best thing about finally falling for real: it resulted in these pretty cool photos!