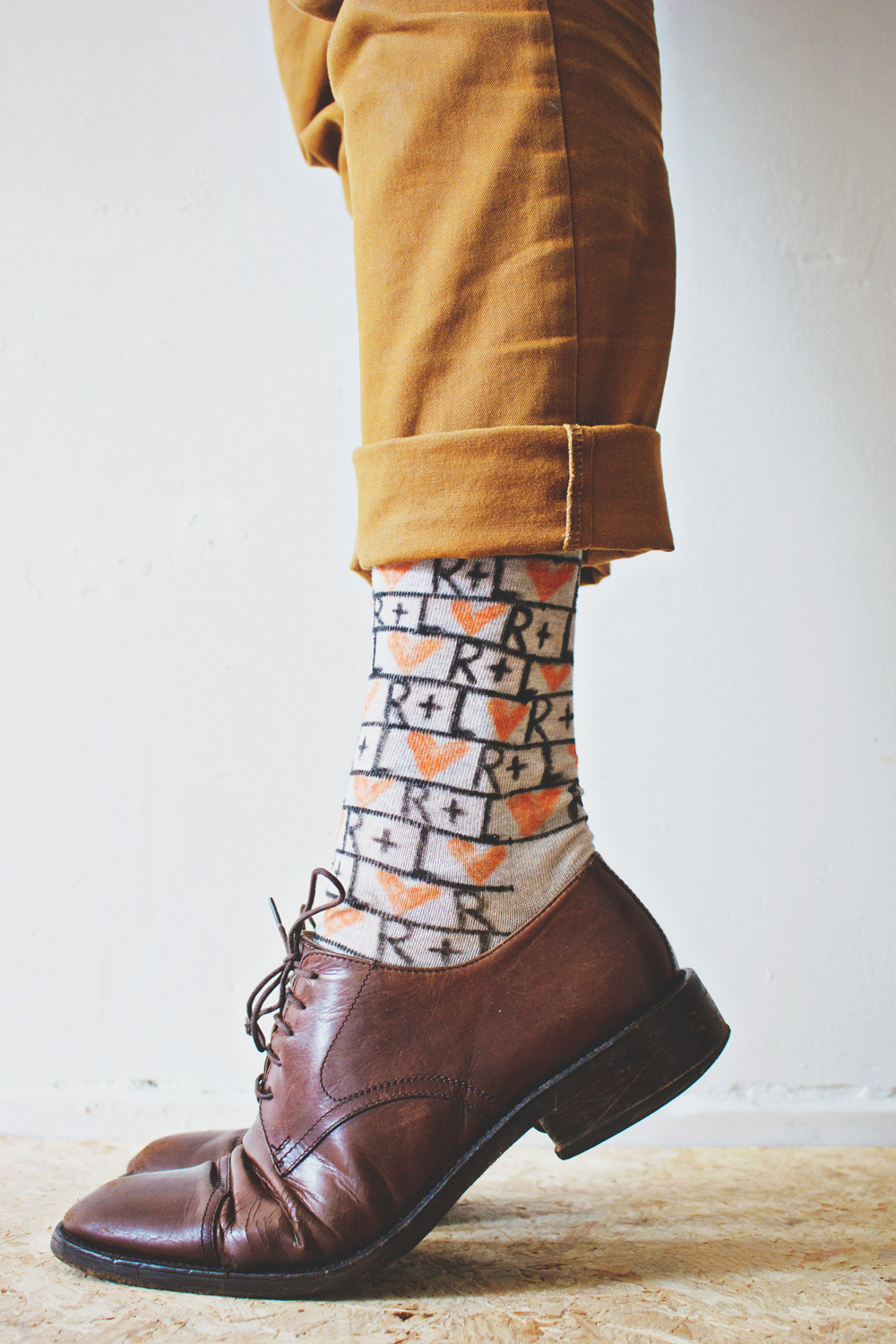 Let's start of with something I am sure pretty much all of you can relate to: finding or making gifts for men is insanely crazy!
There are two men in my life that I need and most of all want to buy gifts for at least twice a year:
– My dad who will get his fathers day gift and obviously his birthday gift every year.
– And my boyfriend who has a birthday coming up this week and we have been together for over eleven     years now, so that called for a lot of anniversary gifts.
I have been buying or making gifts since I was about twelve,
in total that means that I had to come up with mens gifts 42 times since I was twelve!
(yes I did the math, because it makes my case and I am just a tiny bit of nerd sometimes;)
So when I finally come up with a new idea, I feel like sharing it with you fellow gift givers to spread the word!
If the men in your life are anything like mine, they will want practical (dull) gifts. Which are not much fun to give, especially if you're like me and want to win the award for best gift giver every time;)
This time for my boyfriend I decided to go for the most practical gift ever: socks. And personalised them by writing our initials on them. Cute, personal, practical and most of all very easy to make!
So are you in need of a last minute gift for a guy? Do it yourself with this very easy tutorial!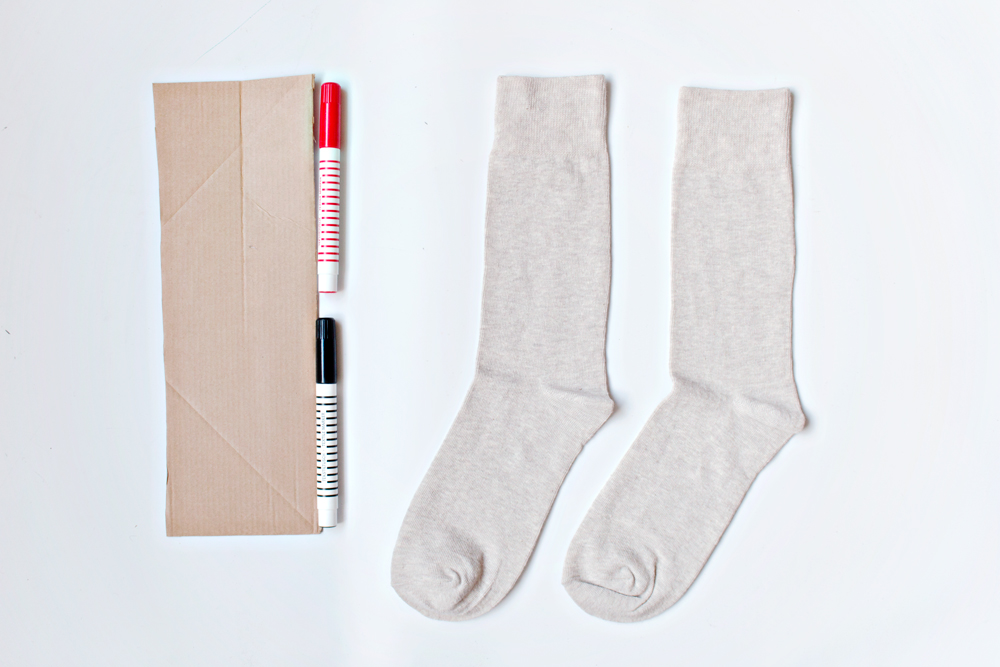 DIY Supplies: a pair of socks (preferably cotton) | Textile markers | Piece of Cardboard | Iron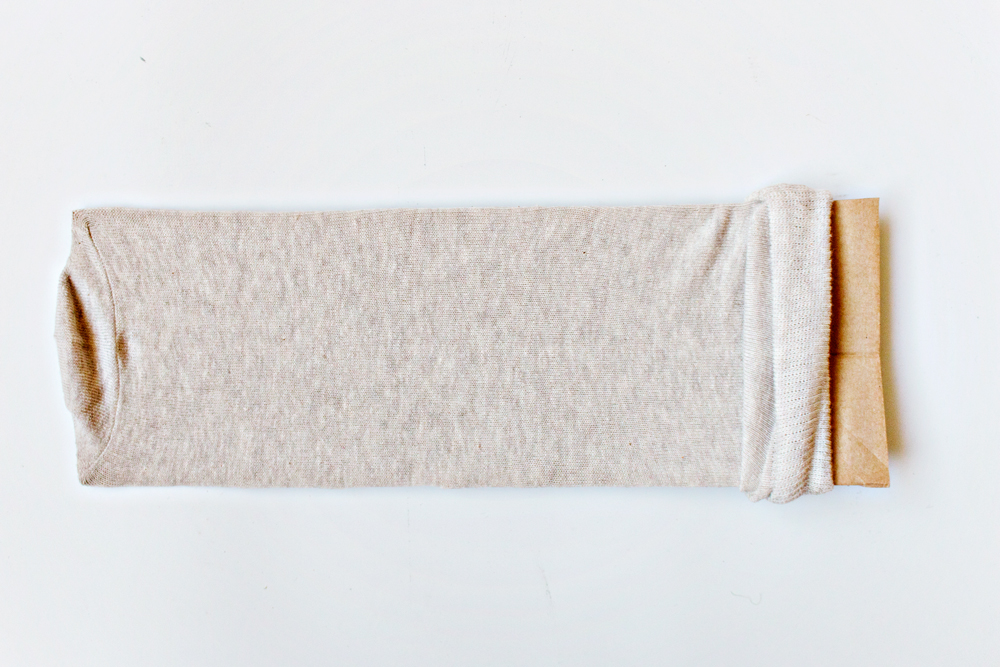 Step 1: Place the piece of cardboard in one of the socks, creating a flat surface to draw or write on.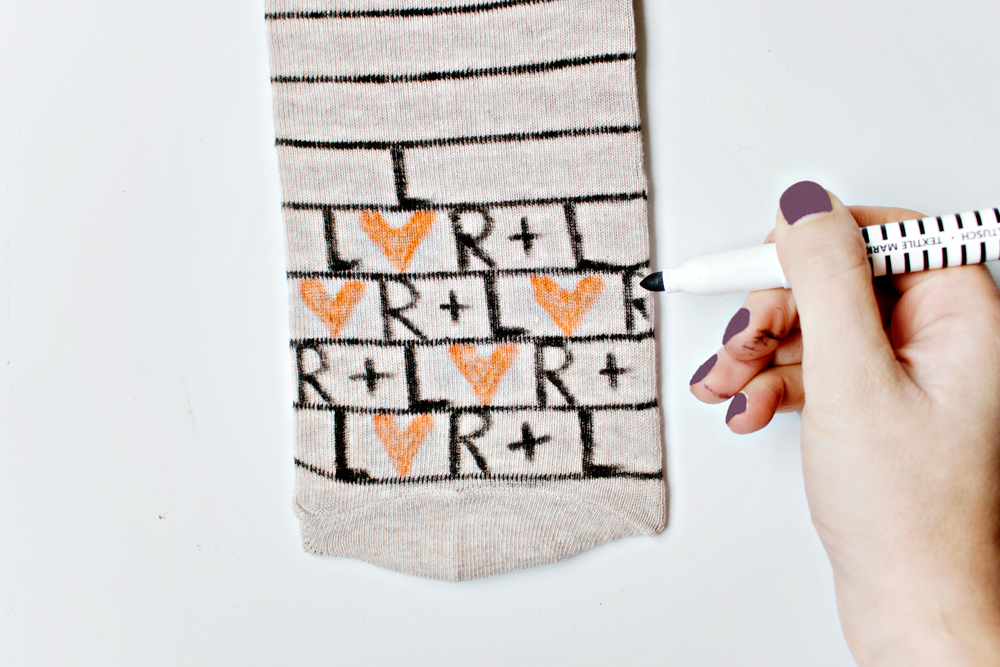 Step 2: Get creative! Write a love note, draw a picture or create one like I did by writing your initials with hearts.
* tip: I used another piece of cardboard and traced it to draw the lines underneath the initials to get a more 'neat' looking design.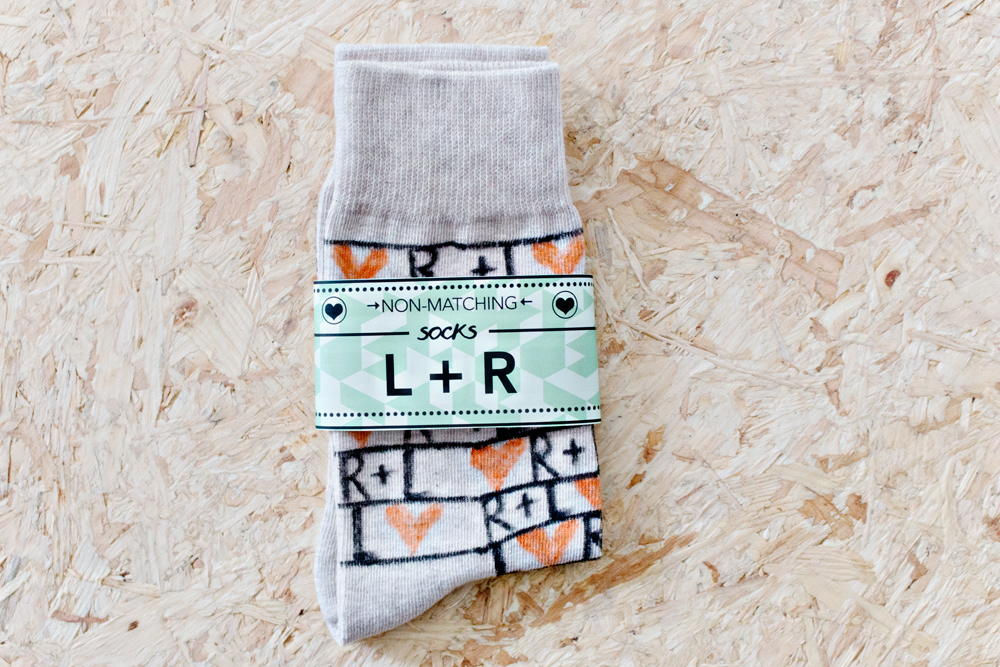 Step 3: Iron over the socks to secure the markers this will help prevent the design from fading in the washing machine.
The socks I used did fade a bit because they weren't 100% cotton, but it wasn't all that bad because it gave it this, 'vintage' look.
Optional: print a fun name or design on a piece of patterned paper and wrap it around the socks to make them look store-bought.
** more tips: Make the socks unmatched! Writing our initials on the socks took some patience and time, and I didn't have much time left for the other one, so I decided to make him unmatched socks! It's playful, and apparently it's pretty in style now;)