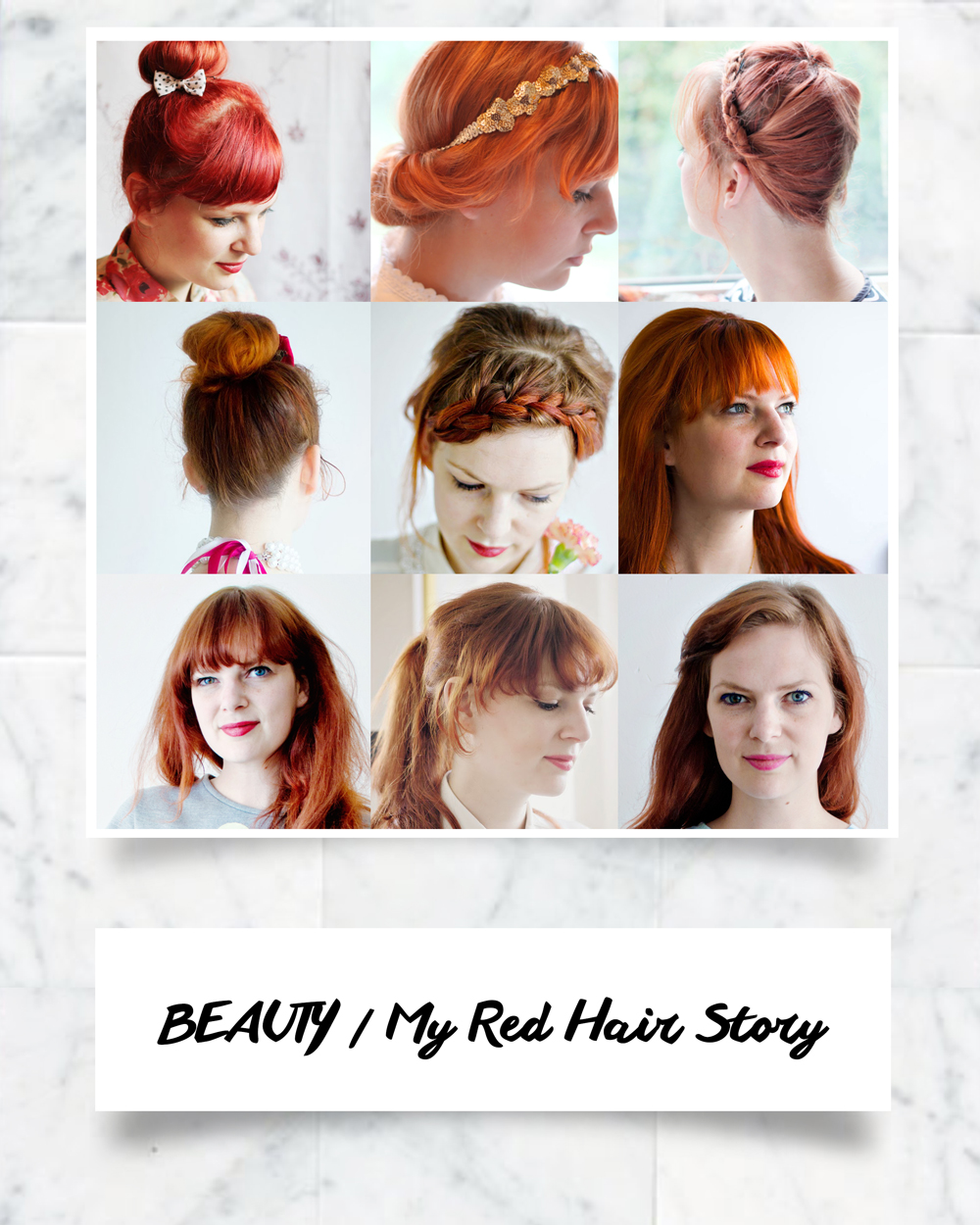 After receiving many questions about my hair color over the years, I decided to dedicate a post to it!
Most people think that I named my blog Lana Red Studio because of the color of my hair, but actually when I started this blog I was still a blond! (I used to wear red lipstick everyday, explaining the red in my blogname)
I have been dyeing my hair since I was about twelve. It all started with two big sisters that loved to dye their hair, and I obviously couldn't be left out. My original hair color is ash blond and I started to dye it with blond highlights. After a few years I started to dye it gold blond every month.
I had been wanting to dye my hair red for a very long time, but I knew that once I dyed it red, I couldn't go back. My hair is very frail and thin and going back to blond would certainly ruin it. So I never really dared to take the chance, until I started this blog.
With my blog I want to show everyone how creative you can be, and how you should do whatever feels good, no matter what other people think. And for me that step was going red.
Now, I have had quite a history with red hair dye since I started, because believe me: it can be a challenge! There are so many shades and it unfortunately fades very fast on my hair. Here's the timeline of my hair color so far:

As you can see, the red has been changing very frequently. Most of it has to do with the fact that I started to use red hair dye over my already blond dyed hair. Making it this intense red.
The red faded so fast, that I had to dye my hair way too often, really damaging it. That is when I made the change to henna hair dye. It was the best decision I ever made, but also a challenging one!
The products that I have used over the years are:
Garnier Fructise Fiery Red
Henna Surya Red
Jacob Hooy
Lush Caca Rouge
Henna Plus Super Red
Here are a few examples of the hair dyes on my hair (in chronological order)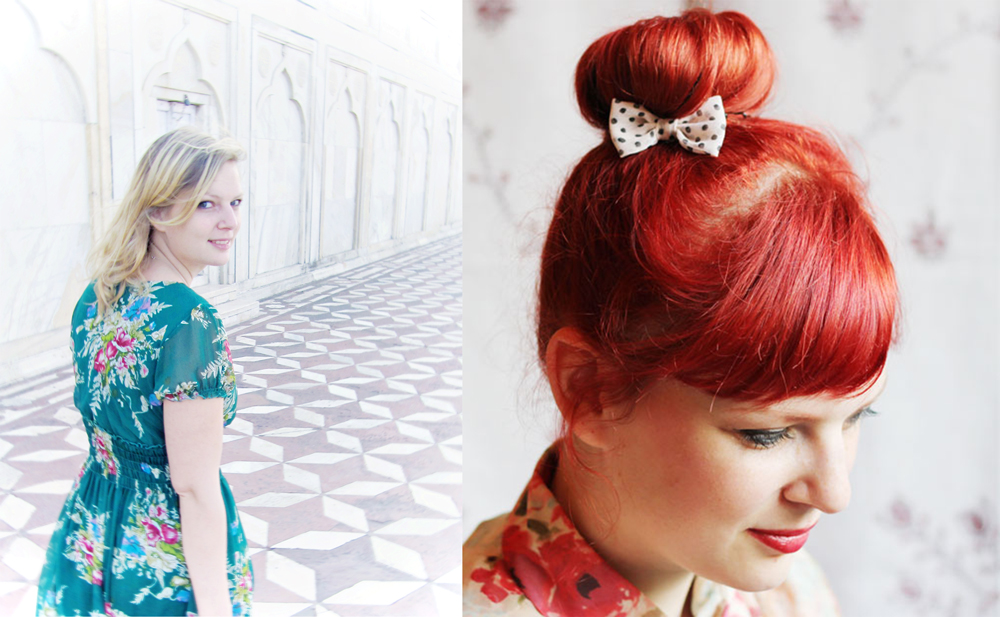 Left: My blond dyed hair
Right: Garnier Nutrisse Fiery Red over blond dyed hair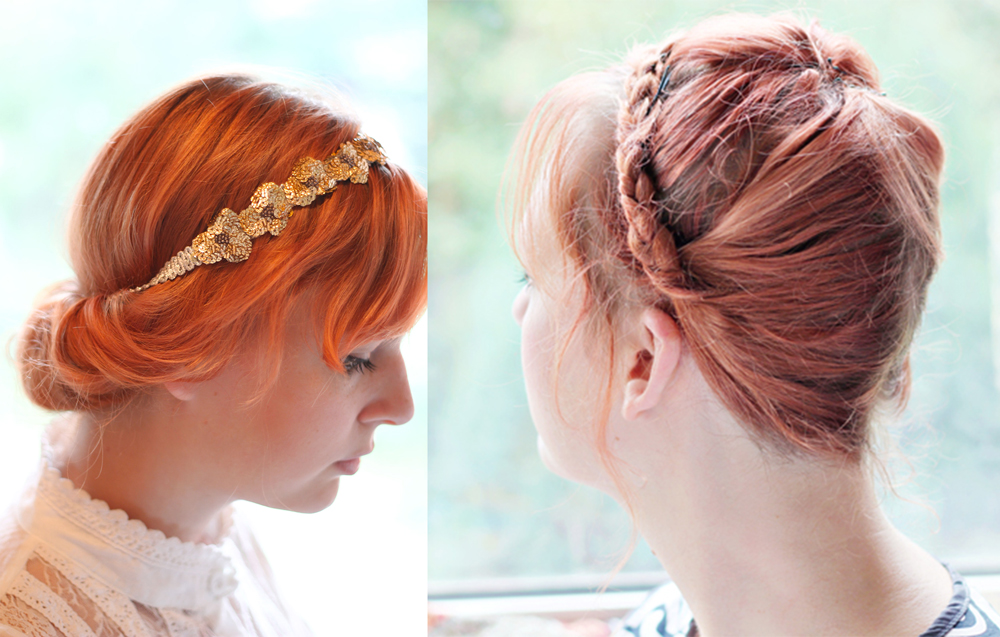 Left: Garnier Nutrisse Fiery Red over blond dyed hair, but faded after a few weeks.
Right: Garnier Nutrisse Fiery Red over blond dyed hair, but faded a lot during the summer, because of the sun and swimming. This is wen I decided to switch to henna.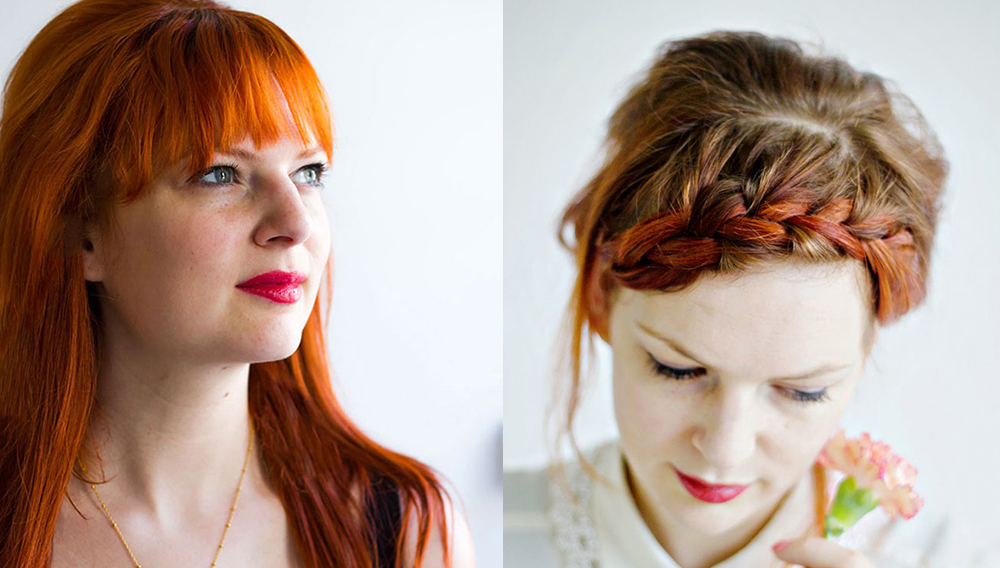 Left: Henna Surya Red over Garnier Nutrisse Fiery Red
Right: Henna Surya Red over Garnier Nutrisse Fiery Red. Because I started to use henna, the dyed hair underneath the henna started to grow out. The henna had a different effect on my natural hair color, giving me this 'two toned hairstyle'.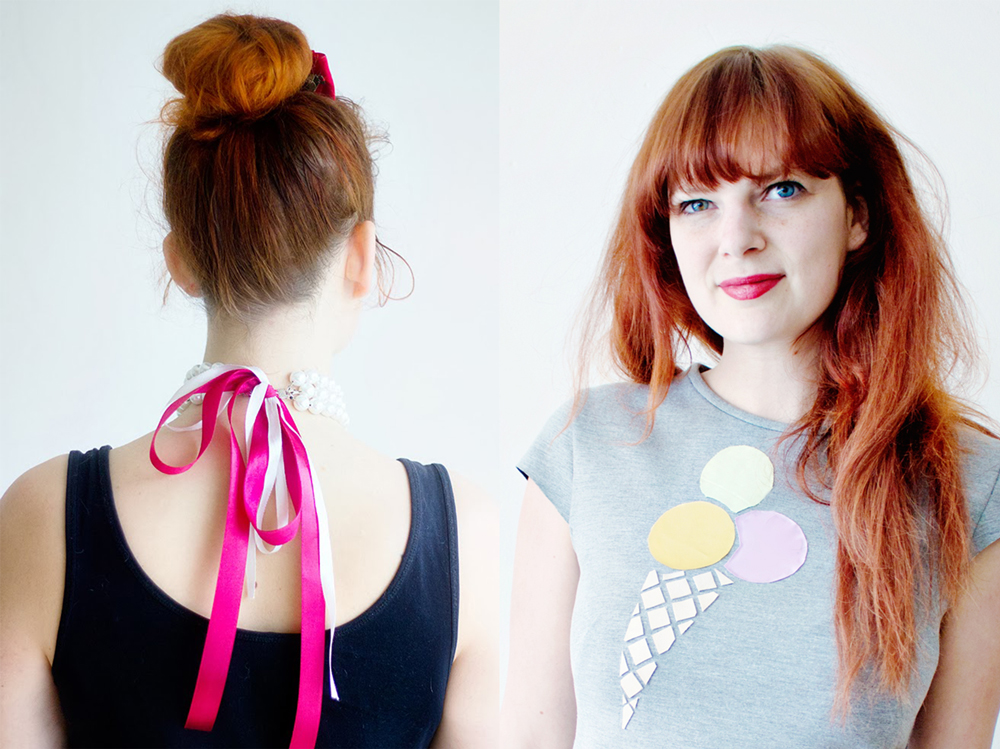 Left: Henna Surya Red on my natural hair
Right: Jacob Hooy Henna.
Apparently the red henna, doesn't get that fiery red color on my natural hair colour. So I have been searching for a henna that will make my hair more red again.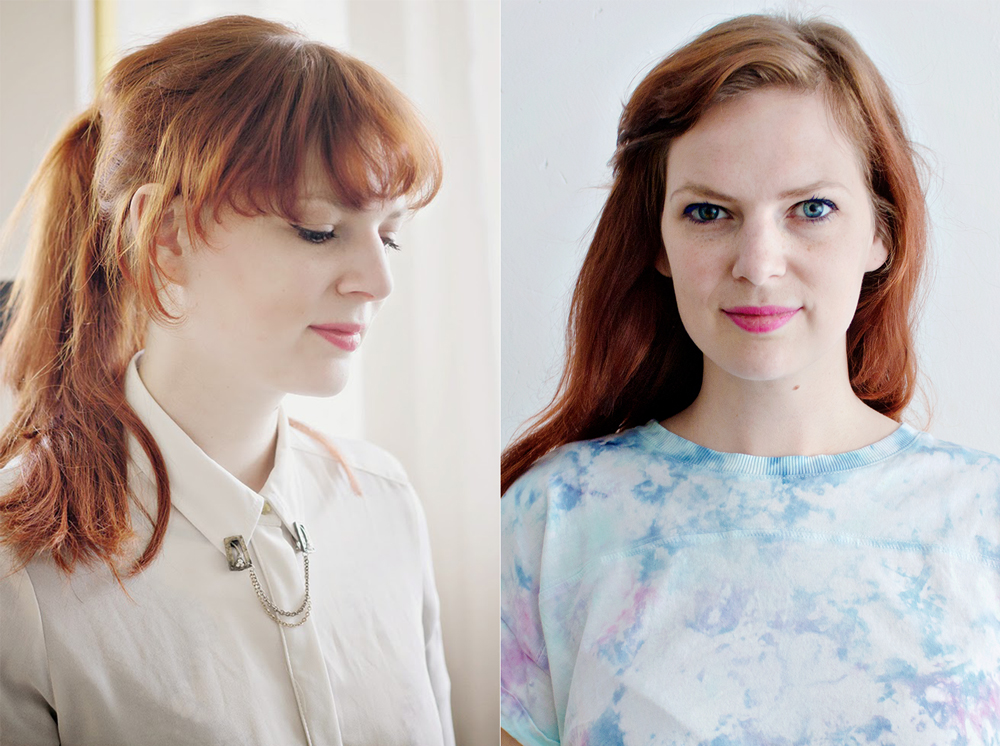 Left: Lush Henna Caca Rouge. Lush was one of the nicer smelling henna's, but also a lot of work and it somehow took the red out of my hair. So after using it for about 4 times, I decided to keep looking for something else.
Right: Henna Plus Super Red. I used this color last month for the first time and I was pretty happy with the result. It's not as red as I would like it to be, but it's certainly an improvement over the lush henna.
I am not sure if I found the henna of my choice yet, but I don't mind looking for it. I am just very happy that my hair feels healthy for the first time in 16 years!
Also as an extra note, you might think: what do you mean 'frail and thin hair' it doesn't look like it! Well, that is because I am wearing extensions. My hair just wouldn't grow any longer because it's so thin and damaged and while I was experimenting with the henna dyes, I decided that I really wanted to know what it would be like to have nice and thick hair. I made a hair extension DIY on the blog. You can find it here.
Every time I tried a new hair dye, I also dyed the extensions with the same color.
Also keep in mind that most of my experimentation involved using hair dye over already dyed hair, so the results will be different for you.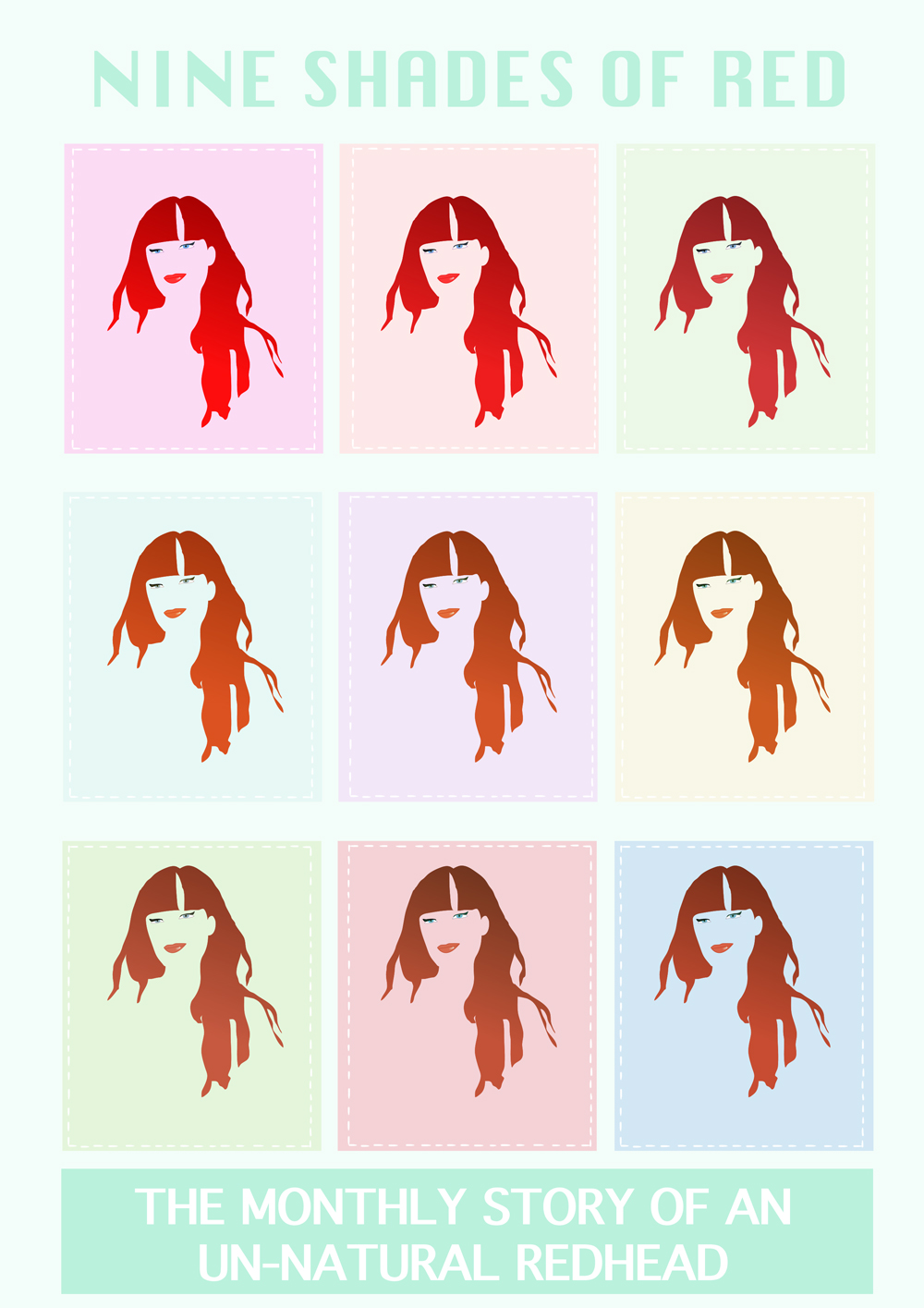 And please tell me your story! Maybe we can learn from each others experiences and get that perfect red hair!!