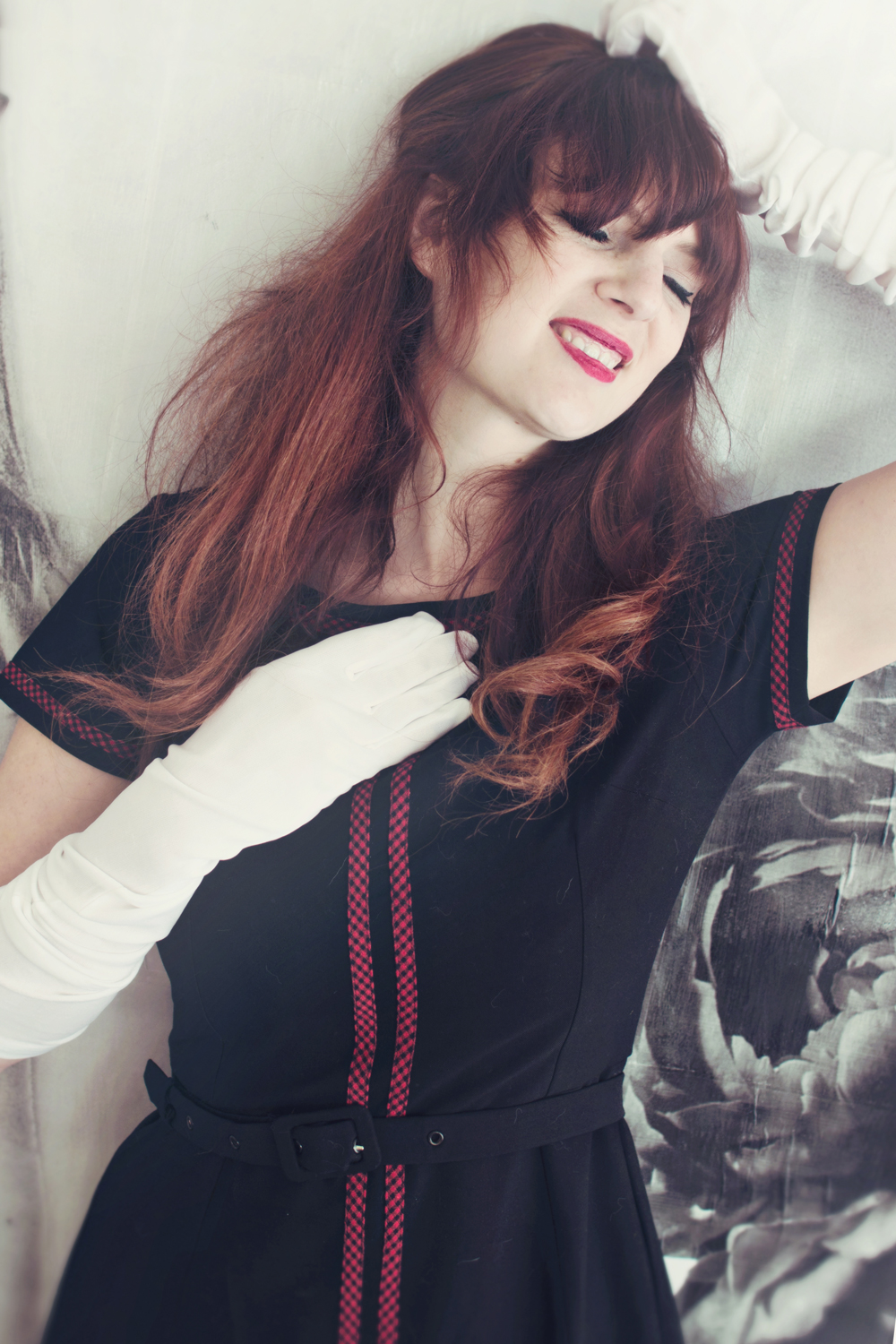 Hey guys! Fall is officially here and that inspired me to do a vintage themed outfit post this week!
I have been working on a stage design in the last few weeks and it mostly involved actually 'building' a huge decor.
Crafting went to a whole new level the moment that I started to build a huge staircase as a part of the stagedesign! Sawing, painting, drilling, it's all part of the process. Which ment that I had to wear old clothes for over two weeks now.
And I know that it sounds extremely girly, but not being able to wear my pretty dresses or heels, makes me feel less like myself. Crazy right!
So, when I received my very pretty vintage little black dress form TopVintage, I grabbed the opportunity on my only 'day off' to wear it and do this photoshoot as an ode to a vintage fall. I embraced the girliness and googled 'retro hair' to be inspired and found many cute hairstyles! (which inspired me for my upcoming blogpost;) I also found the inspiration for the do in these photos.
The dress made my day, and I felt like myself again. It also made me feel less sad about the weather changing, because it means that I get to wear more vintage looking winter dresses!
I am not sure when I started to be so into dresses, especially vintage ones. But I just love the way that they make me feel and with my posture it always feels more suitable and fitted. That is why I am so excited about having my new little black dress!! It seriously goes with everything!
Speaking of girly vintage dresses, I can't wait to see your favourite ones! I am always on the lookout for new inspiration for sewing and/or shopping and tips and tricks are definitely more than welcome!
Dress by TopVintage retro boutique
Hair Extensions by Lana Red Studio
Background artwork by Lana Red Studio