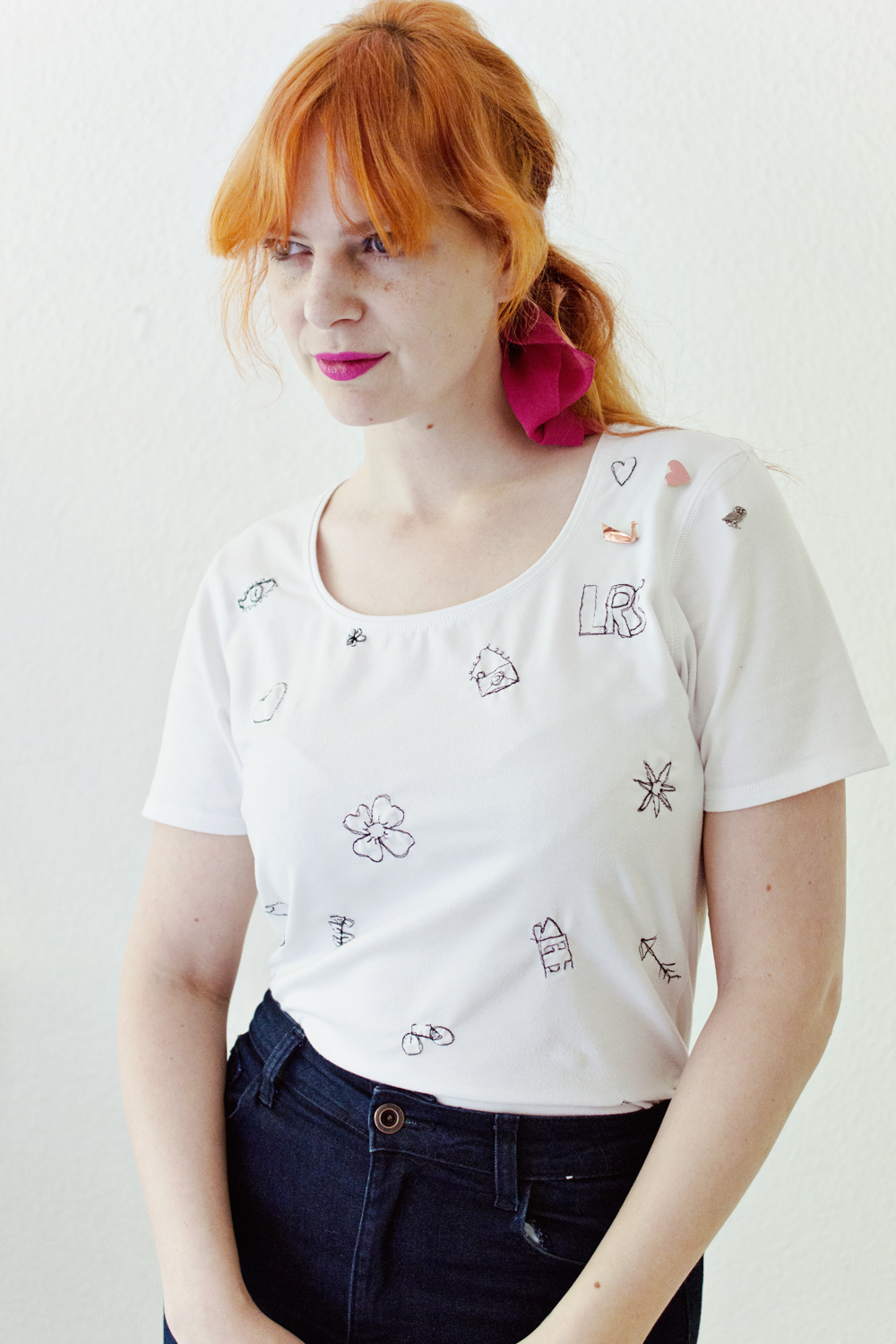 When looking for new DIY inspiration, I quickly noticed so many fun new style trends for this fall. Not only did I see so many colourful pieces, but everything is also so incredibly playful! Patches, embroidery, pins, tassels, glitter, oh so many lovely things!
My favourite collection so far is the 2016 Gucci fall collection, you can find it here. 
It inspired me to embrace a new way of playfulness for this new project: a Doodle Stitch Shirt!
Doodle stitching, also know as free motion sewing, means that you draw with your sewing machine. It is so much fun and incredible easy! And since playfulness is the key ingredient, everyone can do it! You can make wobbly, sketch-like lines and it will add even more character to the shirt.
I doodled a few random and fun tiny drawings onto my shirt, but you can also go for a theme or one big drawing: the possibilities are endless! Oh, and did I mention that you can use any color thread that you like?! so many options ;)
DIY your own doodle tee:
MATERIALS
– Plain Shirt
– Embroidery Hoop (only is you are using a stretchy fabric)
– Quilt Sewing Machine Foot
– Fabric Chalk or Pencil
– Thread
– Sewing Machine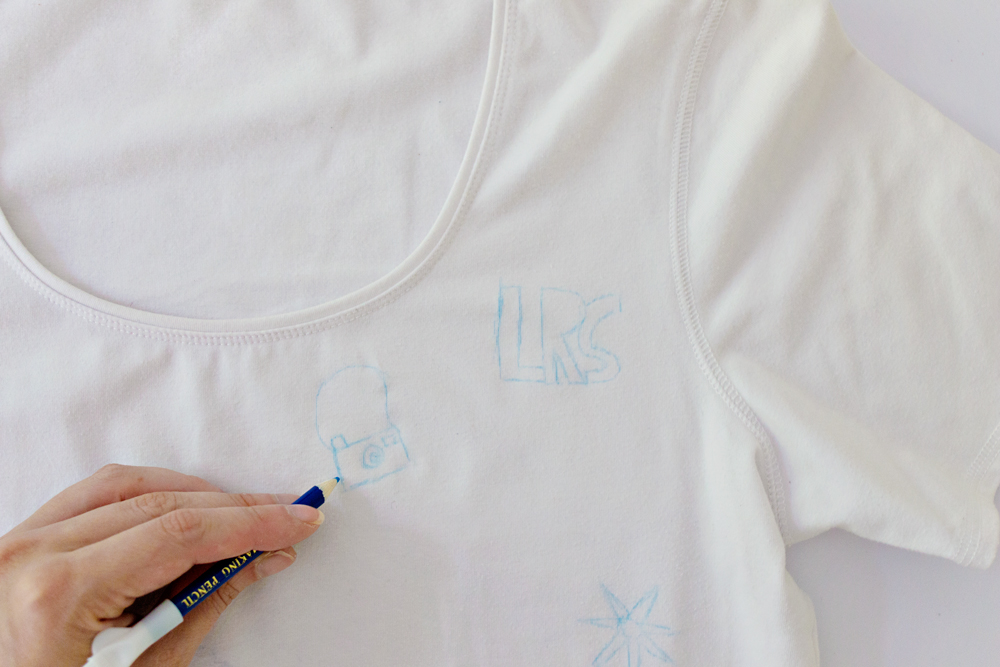 STEP 1
– Place your shirt onto a flat surface and start doodling with your fabric chalk or pencil.
* Not an experienced doodler? You can also print some doodles on a piece of paper and trace them onto the shirt.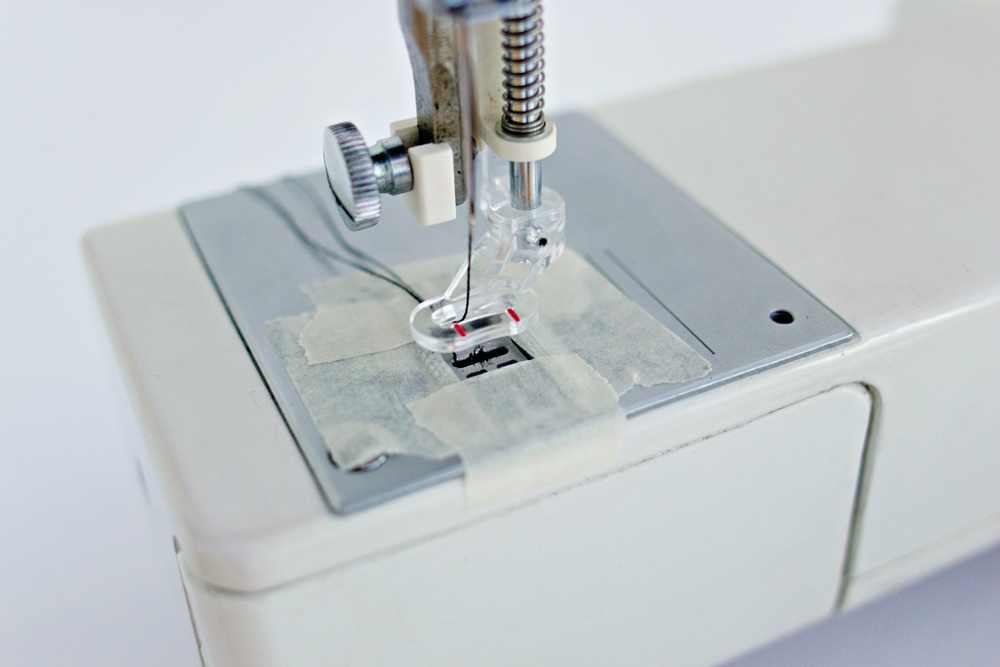 STEP 2
– Attach your quilting foot onto your sewing machine.
– If your machine allows you to lower the feed dogs, lower them in this step.
My sewing machine is an extremely basic one, which means that it doesn't lower the feed dogs. I simply taped them with painters tape, which worked pretty well.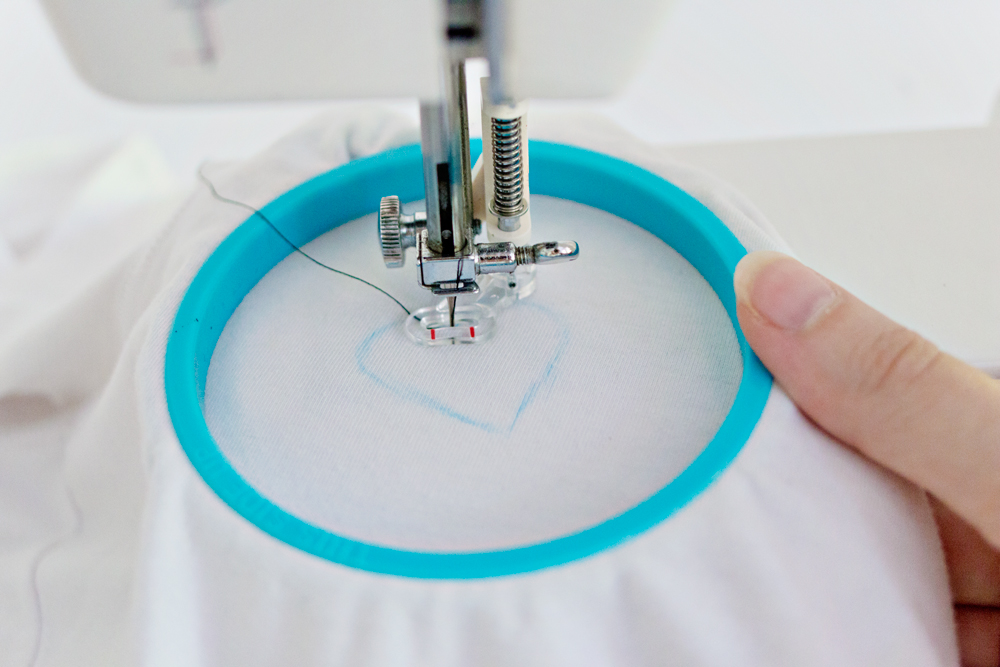 STEP 3
– If you are using a stretchy shirt like I am, then place your shirt into the embroidery hoop, with one doodle in the middle of the hoop. Try not to stretch the shirt too much when you secure the hoop, just enough to create an even surface.
The embroidery hoop won't be necessary with non stretchy fabrics.
– Place your hoop onto the arm of your sewing machine and start sewing. Use both hands to guide the hoop and therefore guide the doodle stitch.
– Repeat until you have stitched all of your doodles.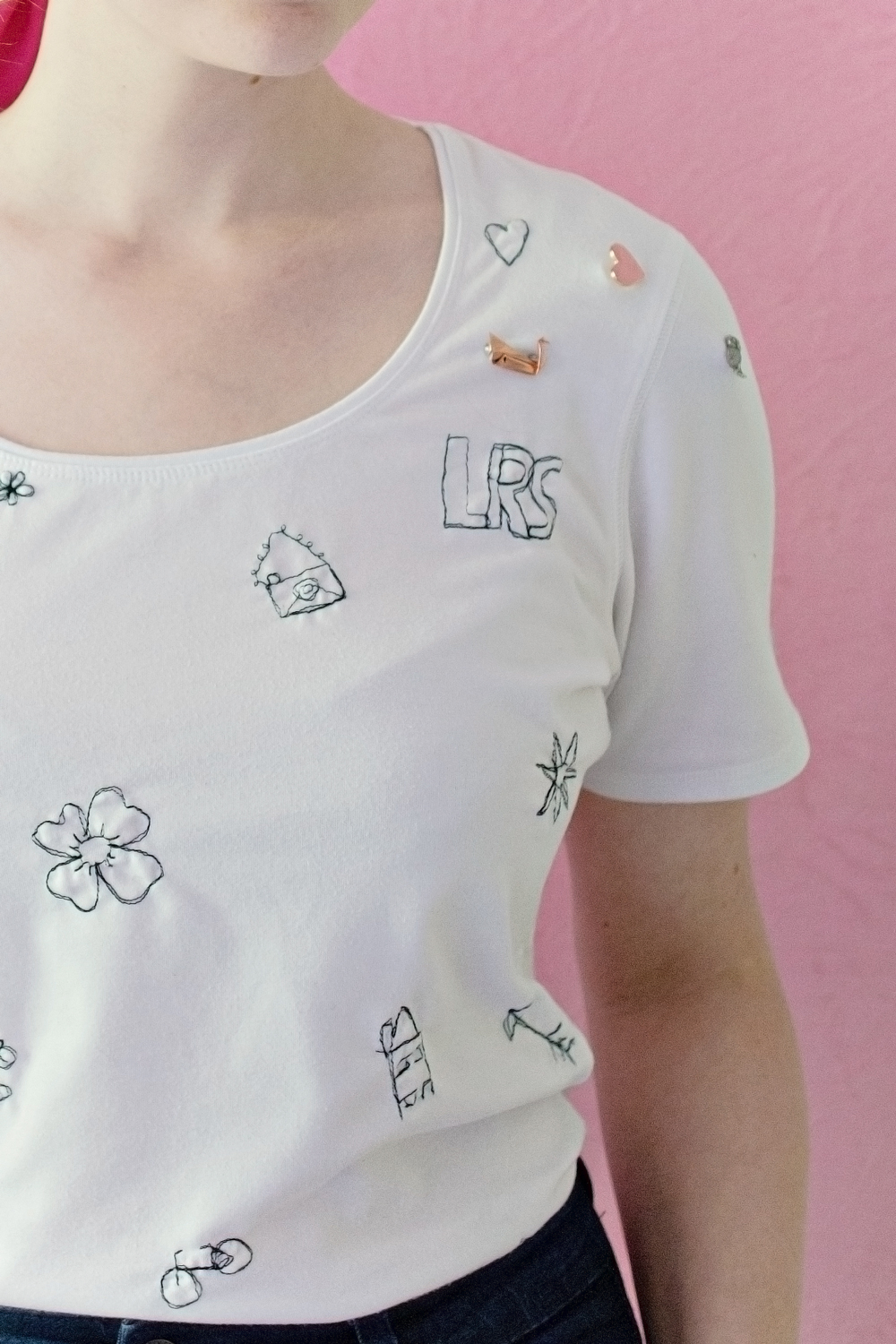 Decorate your shirt with pins, to make an even more playful shirt.
Need a new pin? Try this Copper Origami Brooch DIY!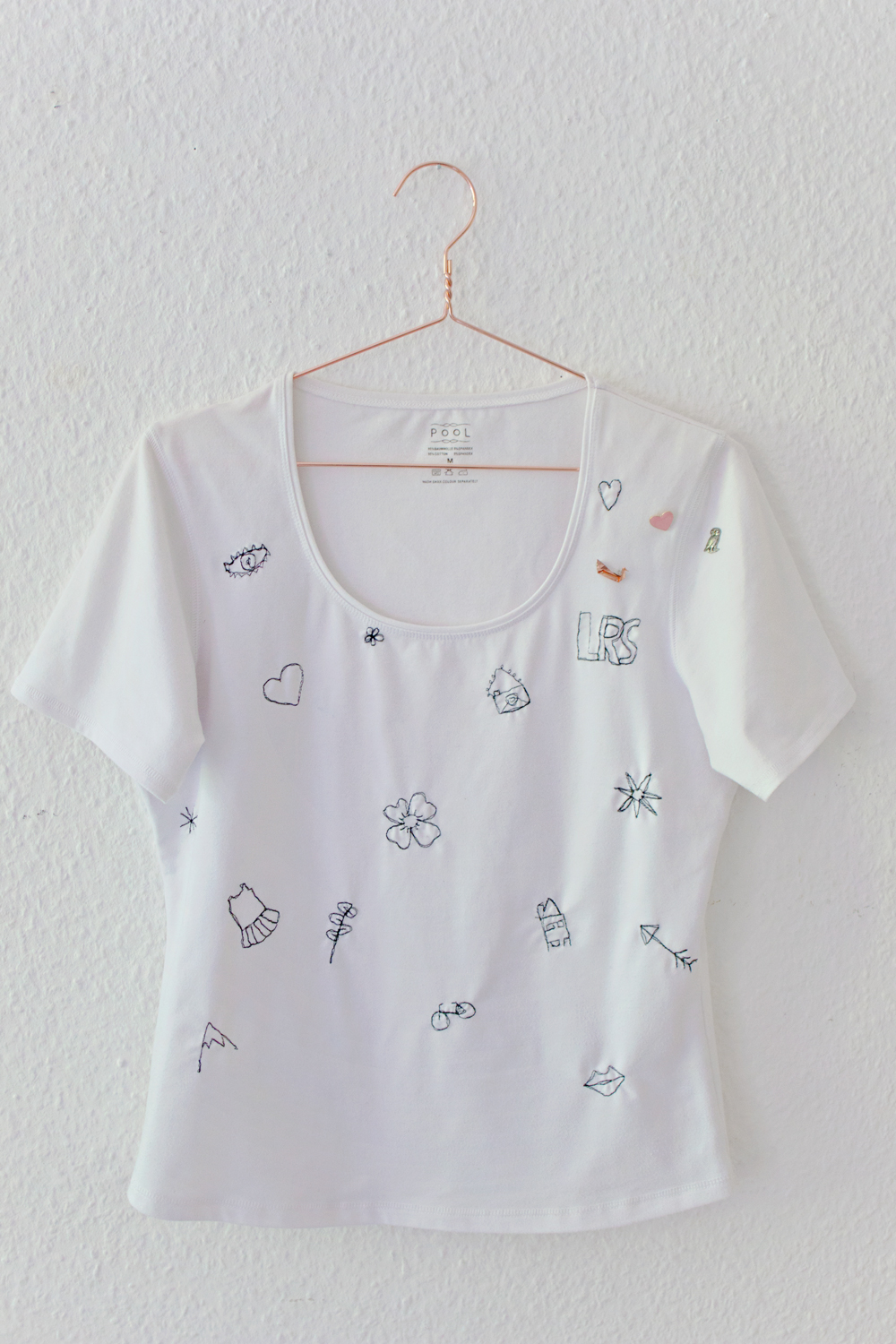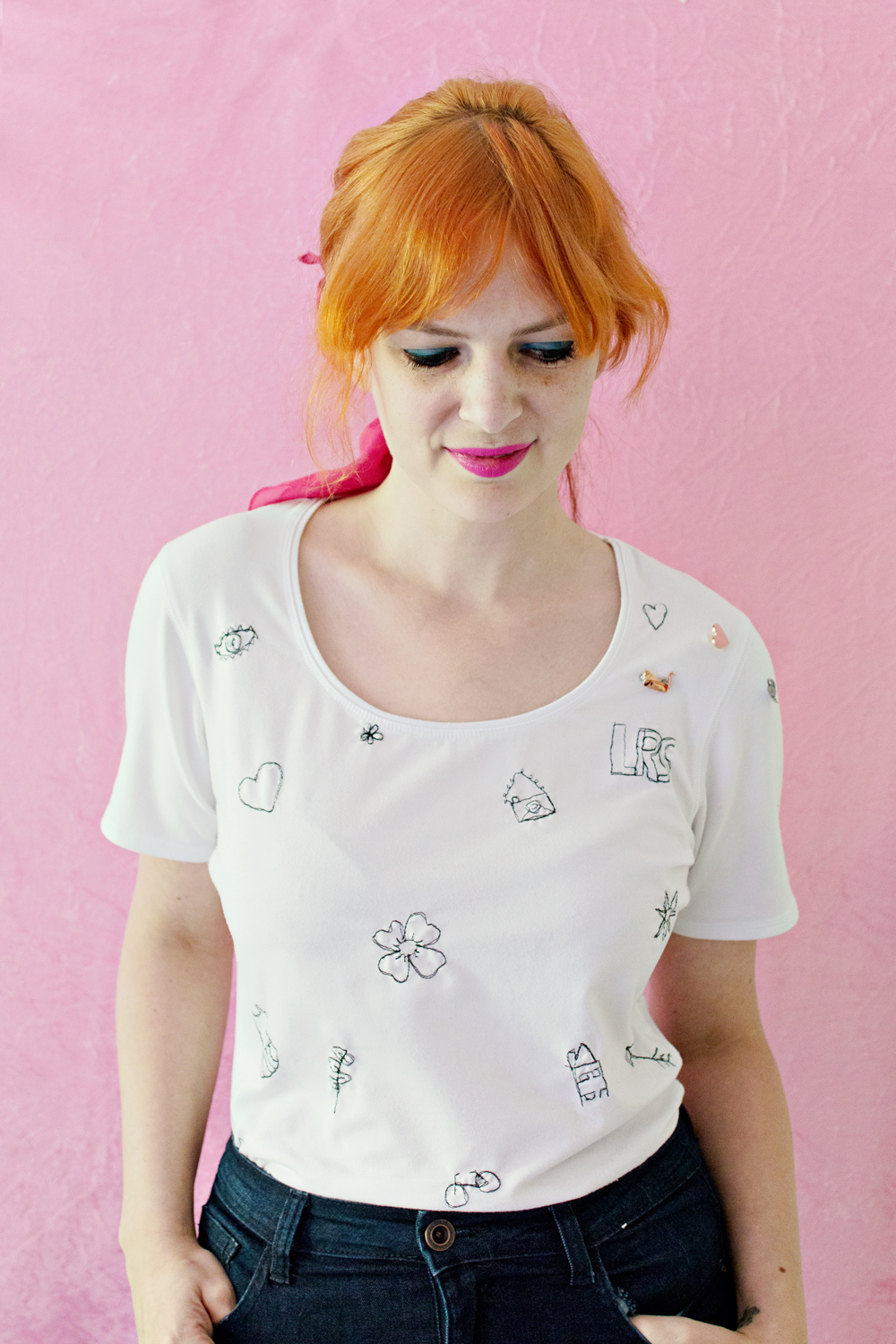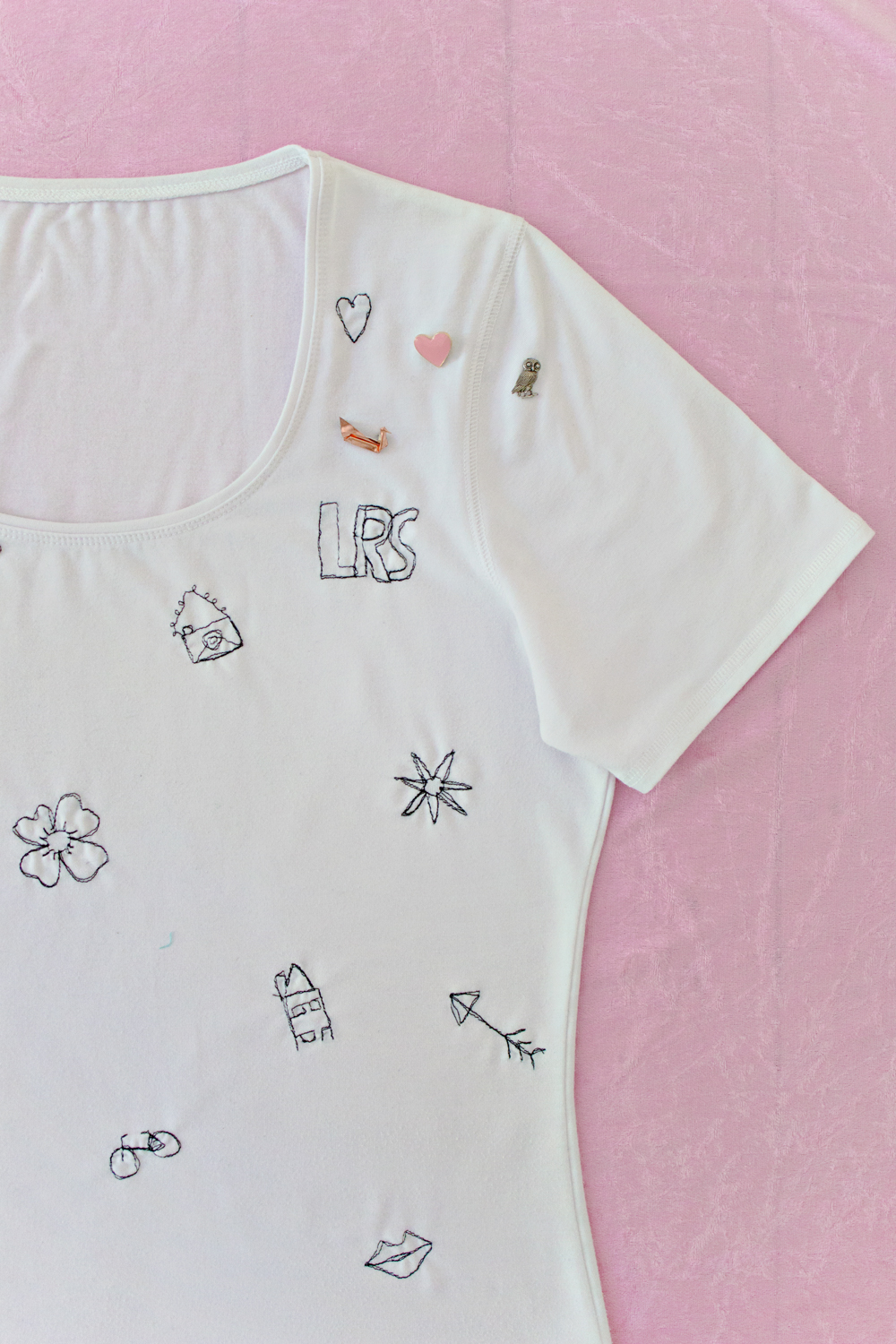 What kind of doodles would you sew onto your shirt? Let me know in the comment section!