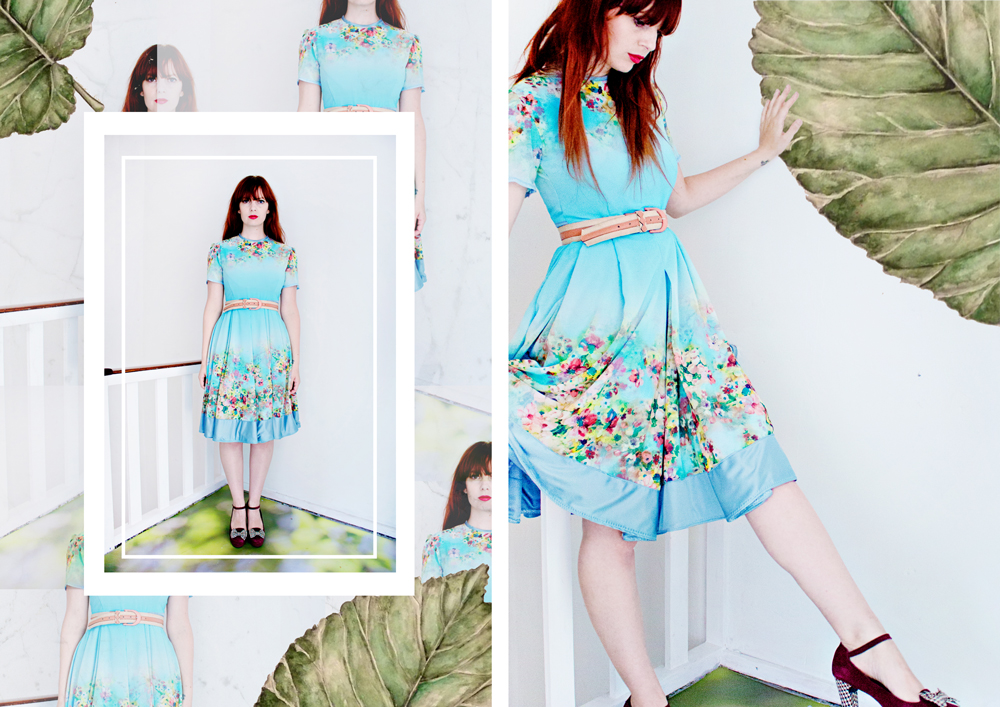 I am incredibly excited to share this news with you: I just finished making my very first fashion collection!!
I have been working on it for the last few months in my spare time and I finally finished the lookbook yesterday. Hurray!
It has a strange butterflies-in-my-stomach feeling to it, to be sharing this with you. Because I usually make smaller projects and tutorials. But this feels way more personal.
The collection started as a 'one dress' project to pick up on my sewing and designing skills. But once I got back behind the sewing machine, I realised how much I missed to sew clothes.
To me it was a magical feeling: to turn a simple piece of fabric into something that makes me feel incredible when I wear it.
All of the materials have a funny story behind them, because I mainly used curtains mixed with fabrics I bought at a market stall. Yes, you are reading this correct! Curtains!
The curtains are all thrifted or secondhand from relatives and friends. I made sure that they are all 'comfortable' and 'breathing' fabrics, because we don't need smelly thick granny curtains ;)
Vintage patterns combined with the floral and 'subtle' weaved materials, made using curtains a gorgeous challenge. And I am so happy with the end result and for making a conscious repurposed fashion line.
Because I upcycled most of the materials, I had to make the decision to make this collection a private one. These items are not for sale. But it is a preview of something that I am definitely going to make in the future when the right opportunity comes up.
This does not mean that I am totally making you crave for something that you can't have. The colourful skirt has been hand painted using a very special technique. And the necklace on the white dress is also a new project of mine. Both will be on the blog very soon in the DIY section!
Please enjoy, the L1 collection:
L1.1 – Floral multi-layered dress
L1.2 – Green wrap dress
L1.3 – Sequin crop top & Hand painted circle skirt – Find the Hand Painted Skirt DIY here
L1.4 – Pink lined floral coat
L1.5 – Floral evening gown
L1.6 – White summer dress & Tassel necklace – Find the Tassel Necklace DIY here
L1.1-6 Shoes designed by LRS
All items are designed, made, styled, photographed and shared by Lana Red Studio.