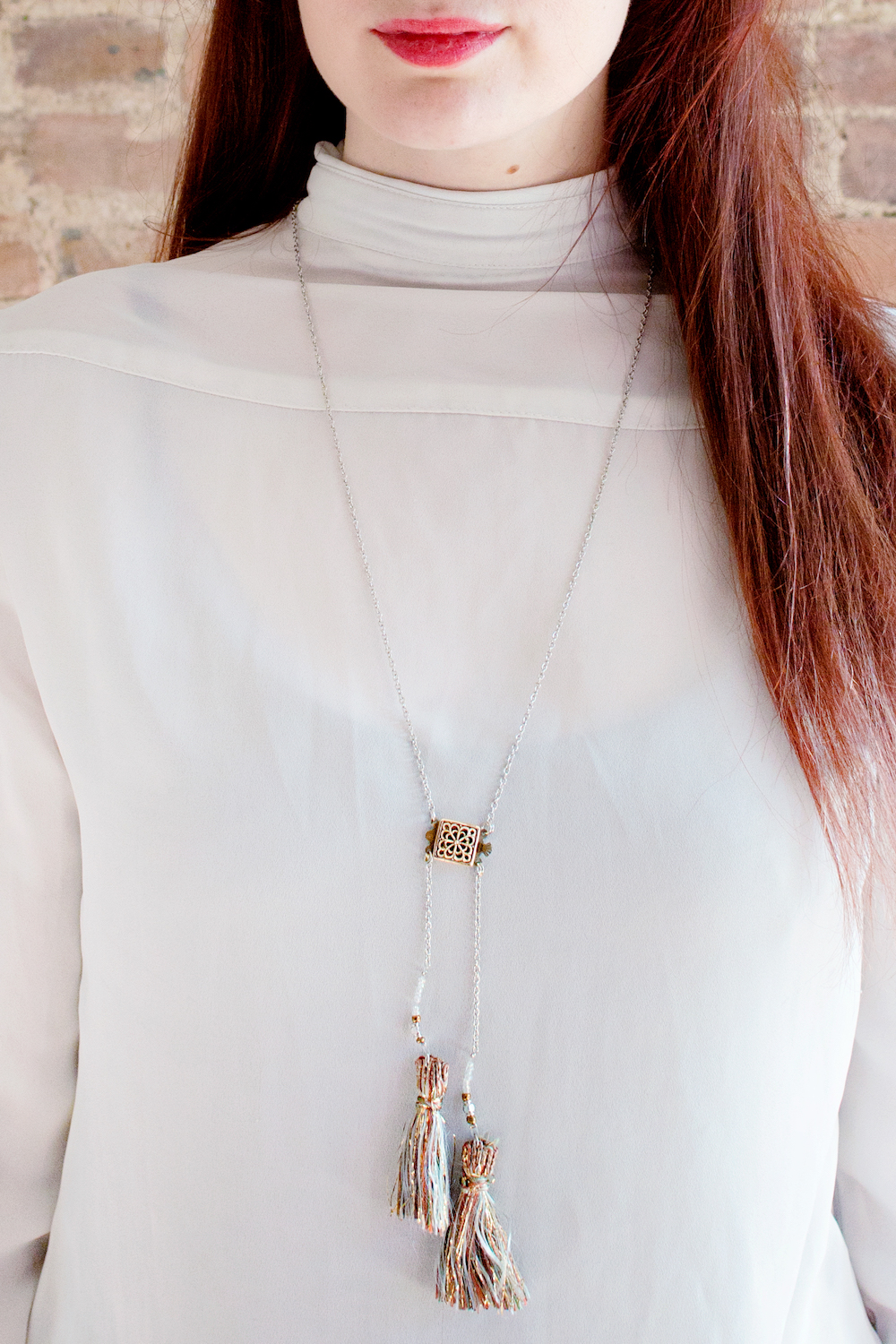 I can't really remember when tassels officially got back in style, but I am a big fan!
I have already made a tassel earring project in the past, and I have been wanting to use the tassel trend for something new for a while now. That is how I came up with this necklace. I made it as a part of my first L1 Fashion Collection. And completely forget to share the tutorial with you!
I have been wearing it pretty frequently and it is still holding strong, and looks like new! (I know it is not really subtle to be complimenting your own designed pieces, but hey, sometimes you just have to give yourself a little credit ;))
The necklace really goes with everything thanks to it's length, but I urge you to redesign this DIY to your own taste, because it is so much fun! You can make the tassels in any color that you like, and play around with different types of beads to really give it that personal detail.
You will only need basic jewellery supplies, except for the center piece, that is something that you can choose. You can either get it from an old piece of jewellery or find it in a craft store.
Have fun!
DIY:
SUPPLIES:
– String for the tassels
– Beads of your choosing
– Center piece of your choosing (or a big jump ring to connect the chains)
– Chain
– Crimp beads x2
– Jump Rings x 6
– Transparent thread/wire
– Pliers
– Scissors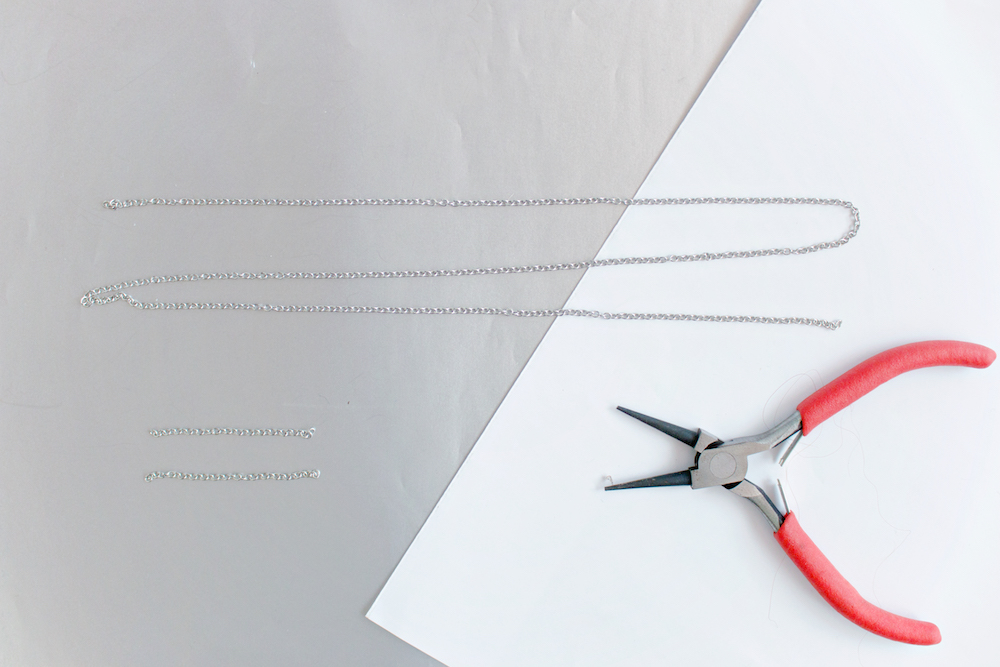 STEP 1 – Decided the length of your necklace by taking the piece of chain and draping it around your neck. Mark the length and use your pliers to cut it in that length.
– Next, cut a small piece of chain (around 4 cm) of each end of the long chain.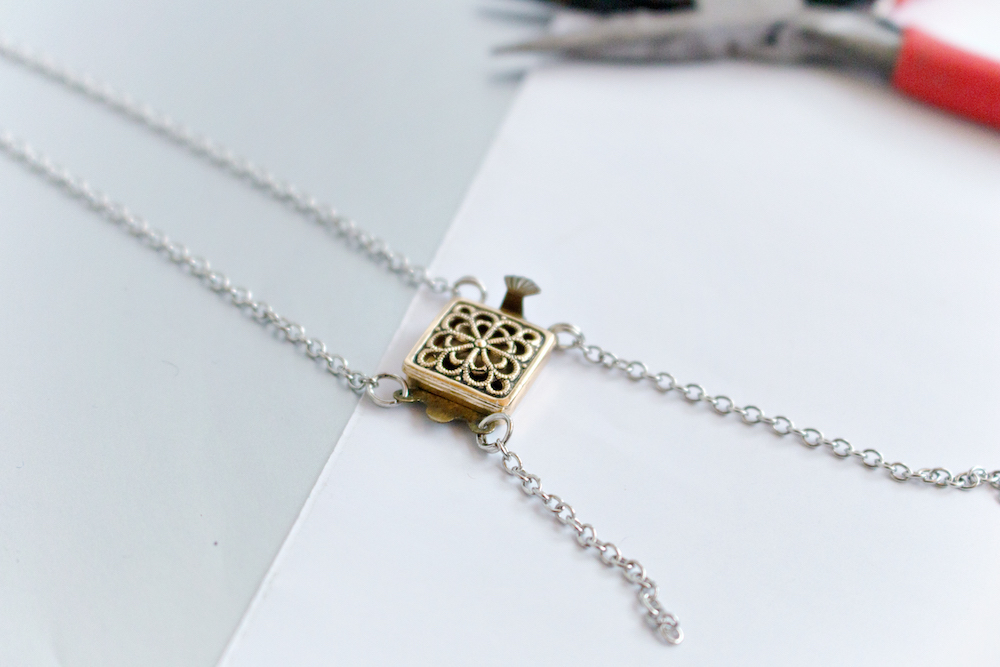 STEP 2 – Secure your center piece with the pliers and jump rings to the long piece of chain. Attaching a jump ring on each side.
– Attach the the smaller chains to the bottom of the center piece with jump rings.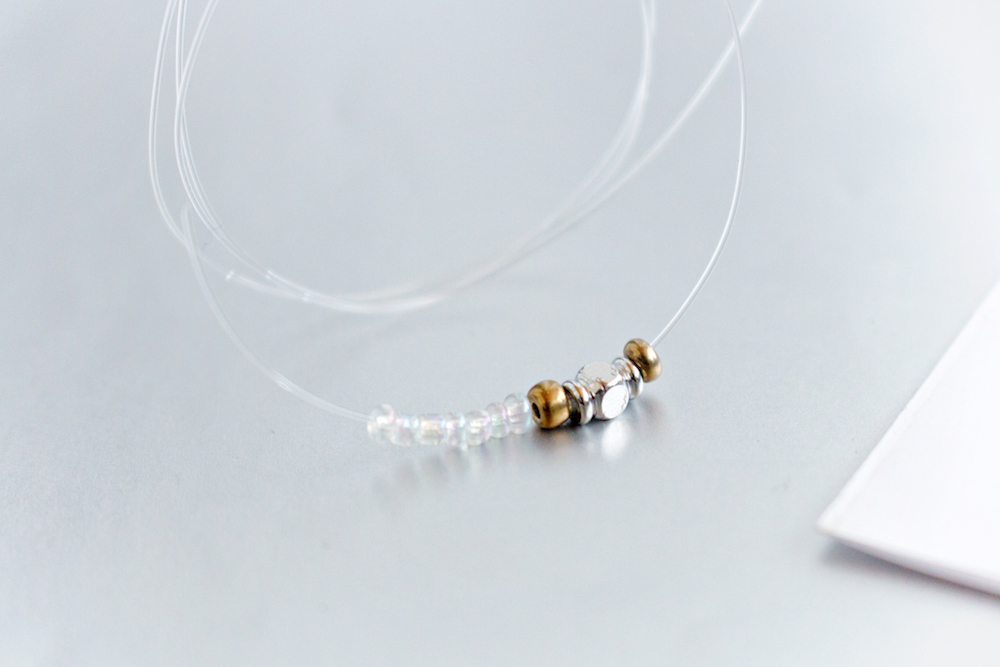 STEP 3 – Take your transparent thread and slide the beads onto the thread.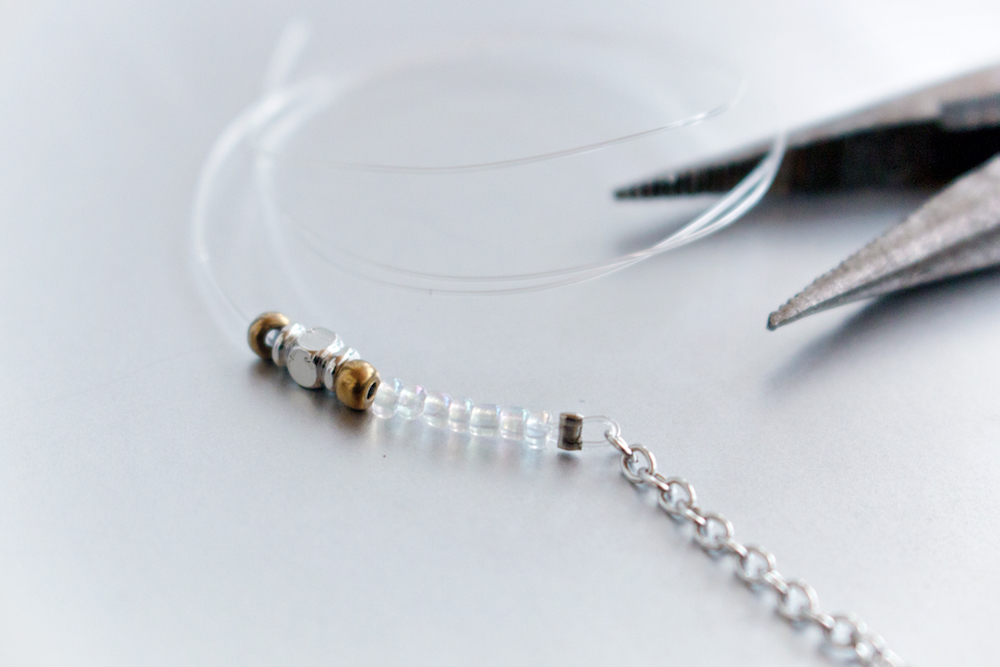 STEP 4 – Push the end of the thread inside the last bead. Keep in place while sliding the crimp bead onto the folded thread. Use your pliers to crimp the bead.
– Repeat this for the other end of the transparent thread.
– Attach the short piece of chain onto the transparent thread loop with a jump ring.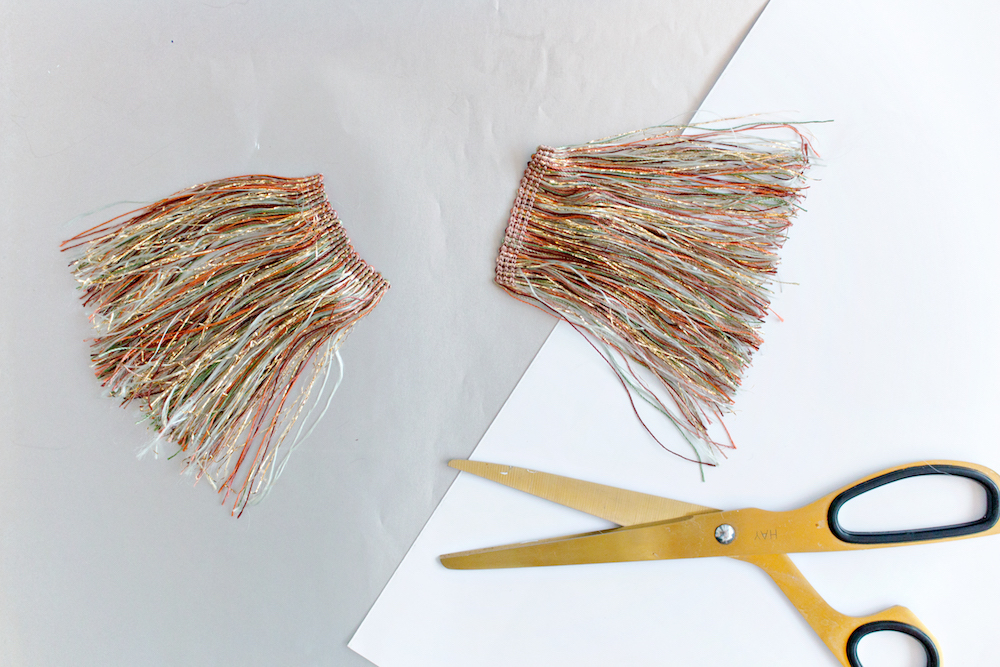 STEP 5 – Collect your material for the tassels and decide the thickness. Cut bot of the tassel basics.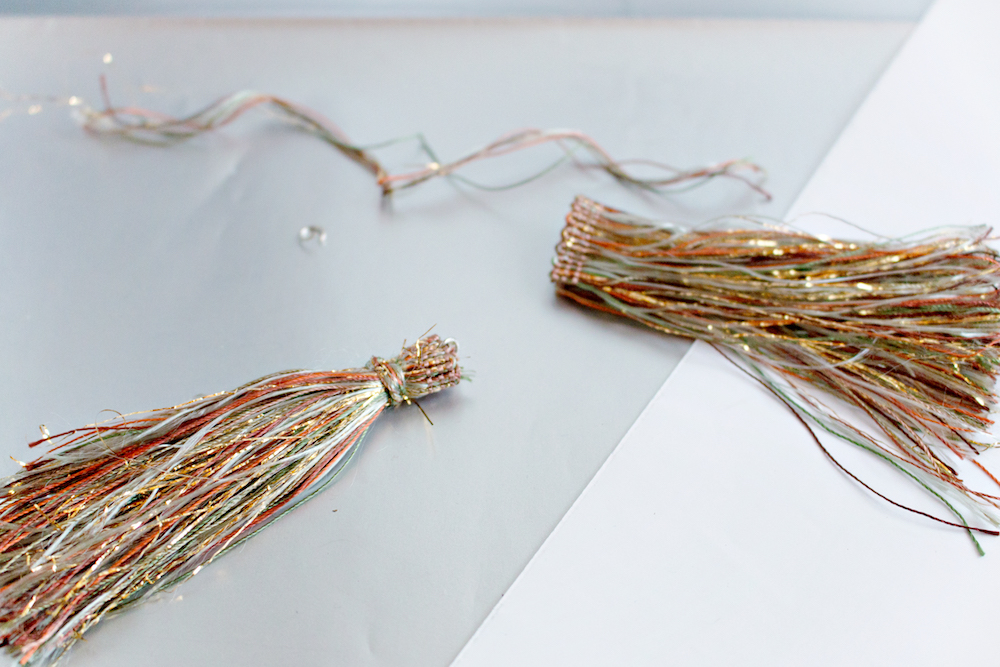 STEP 6 – Roll the top of the tassel and secure with a similar color thread.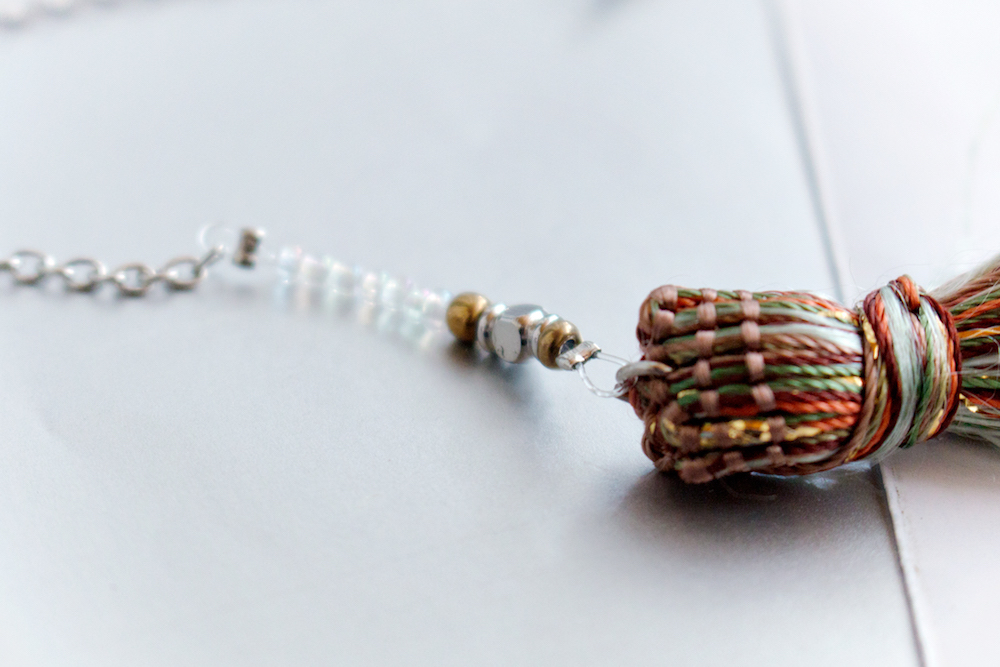 STEP 7 – Pull the  jump ring from the necklace ending through the top of the tassel and close with your pliers.
– Repeat this for the other side.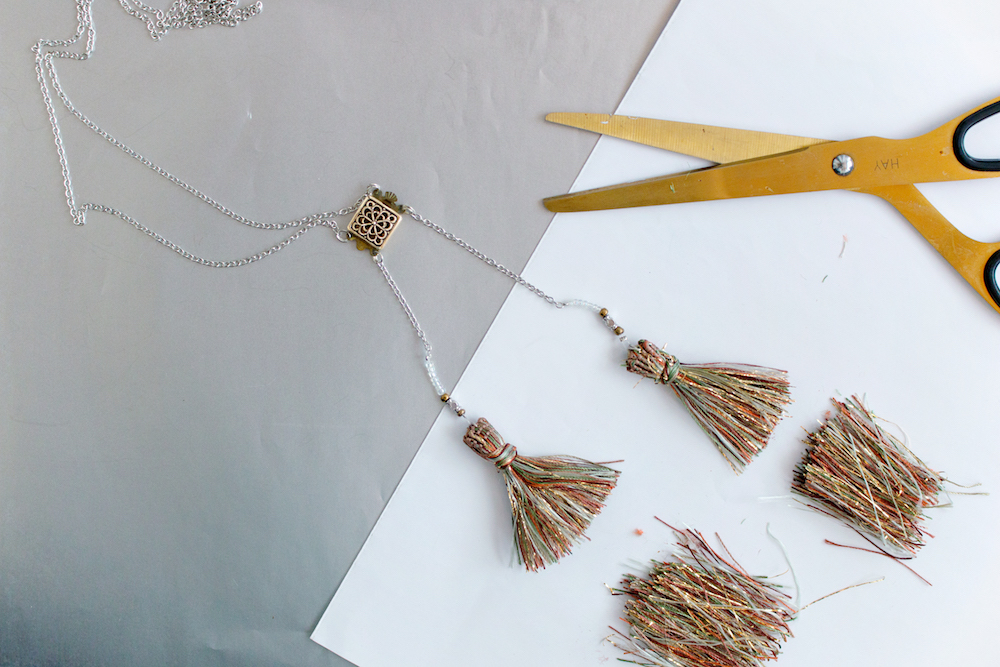 STEP 8 – Cut the tassel in your desired length.
All done!