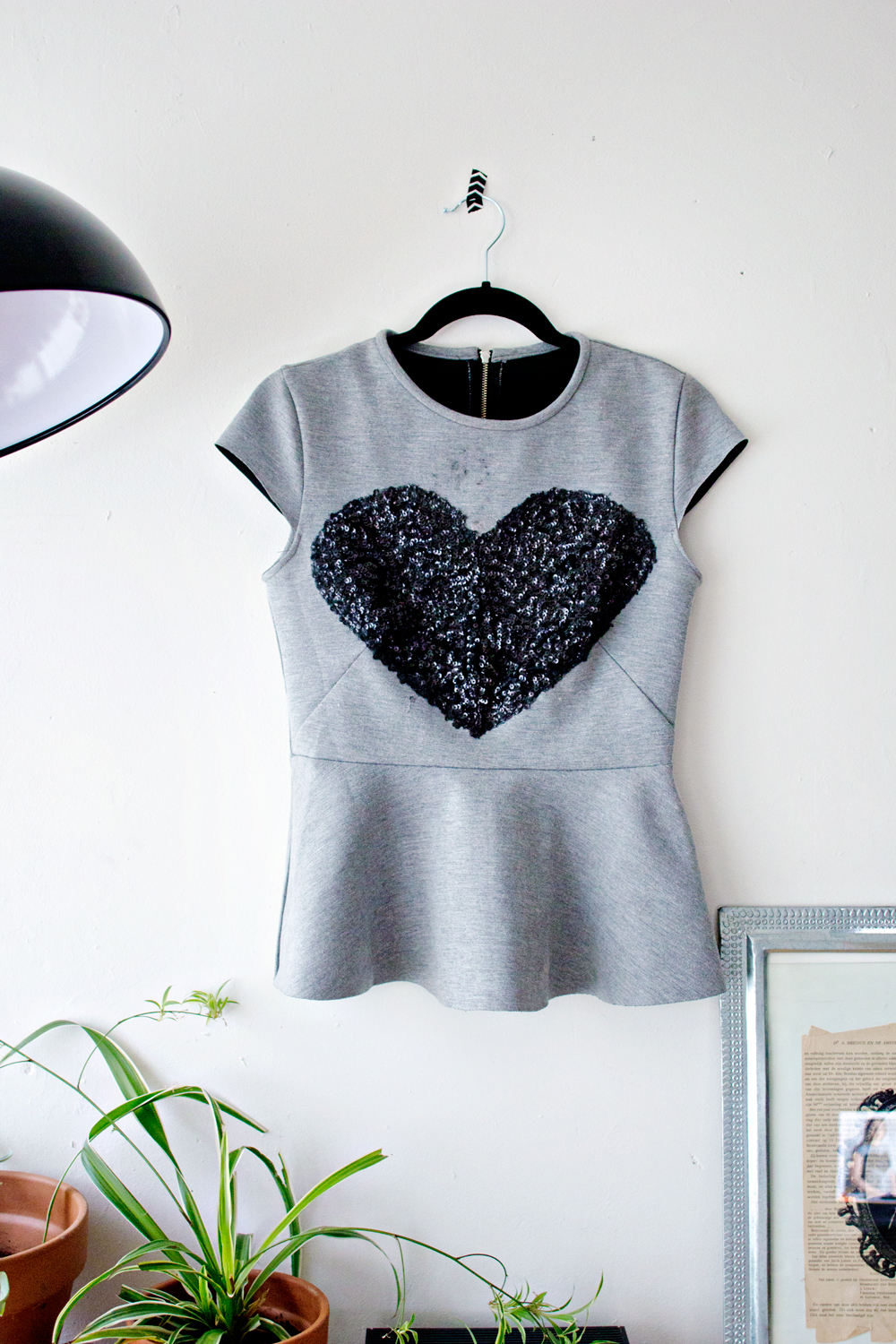 I think we all need some love themed crafts every now and then, to keep things romantic and festive. So be prepared for this super easy, super fun new DIY!
I have to sisters as you may know (Barbara, you all know pretty well by now ;) And Kelly, my other sister. Kelly has many fun outfits and tends to be very generous when it comes to donating her old clothes to me. Not only is this perfect for my dress cravings, it also really helps when there are fun fabrics involved.
One pair of sequinned shorts later and we have a shiny new fashion tutorial for the blog!
I always wanted to experiment with a big symbol on a shirt. I have seen many great tee transfer projects ( I actually joint that trend too with my 10 minute shirt upcycle) and fabric marker designs. But this time I wanted to go for a more textured look and really embraced the sequins.
Excited yet?! Let's upcycle your old shirts!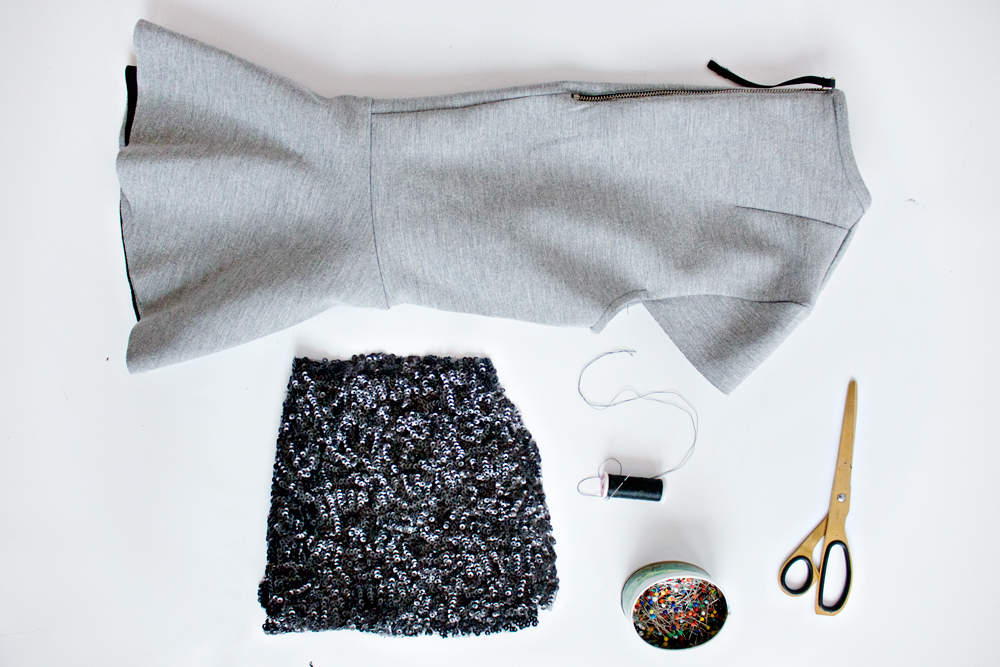 Supplies
– Shirt or top
– Piece of sequin fabric ( I actually used an old pair of shorts)
– Sewing machine or needle and thread
– Pins
– Scissors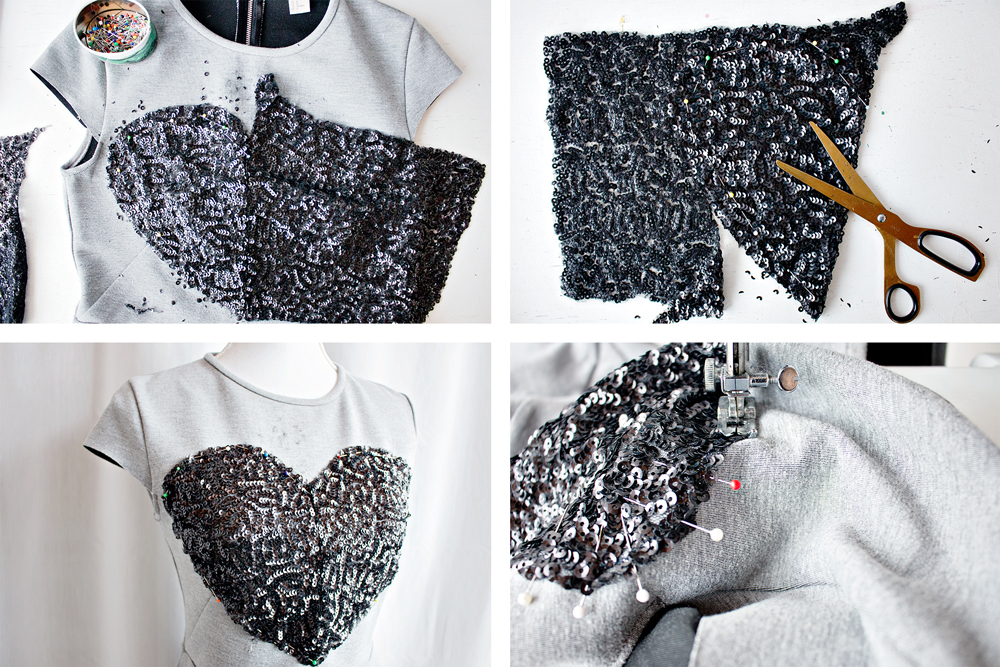 DIY
– Step 1: Place you shirt onto a flat surface. Put the sequin fabric onto your shirt. Decide the position of the heart shape (you can use pins or a piece of chalk to mark the heart on the shirt) Cut one part of the heart shape out of your sequin fabric.
– Step 2: Take the sequin fabric and fold it double, with the cut out part on top. Cut along the heart shape to create an even mirrored heart shape.
– Step 3: Place the cut out sequin heart onto the shirt again, this time by pinning it to the shirt. Make sure that the heart is centred and even on both sides.
– Step 4: Use your sewing machine or needle and thread to attach the sequin heart to the shirt.
Top – from H&M
Mix and match with different color shirts or sequins and personalise this DIY to your own taste!!
Happy crafting!