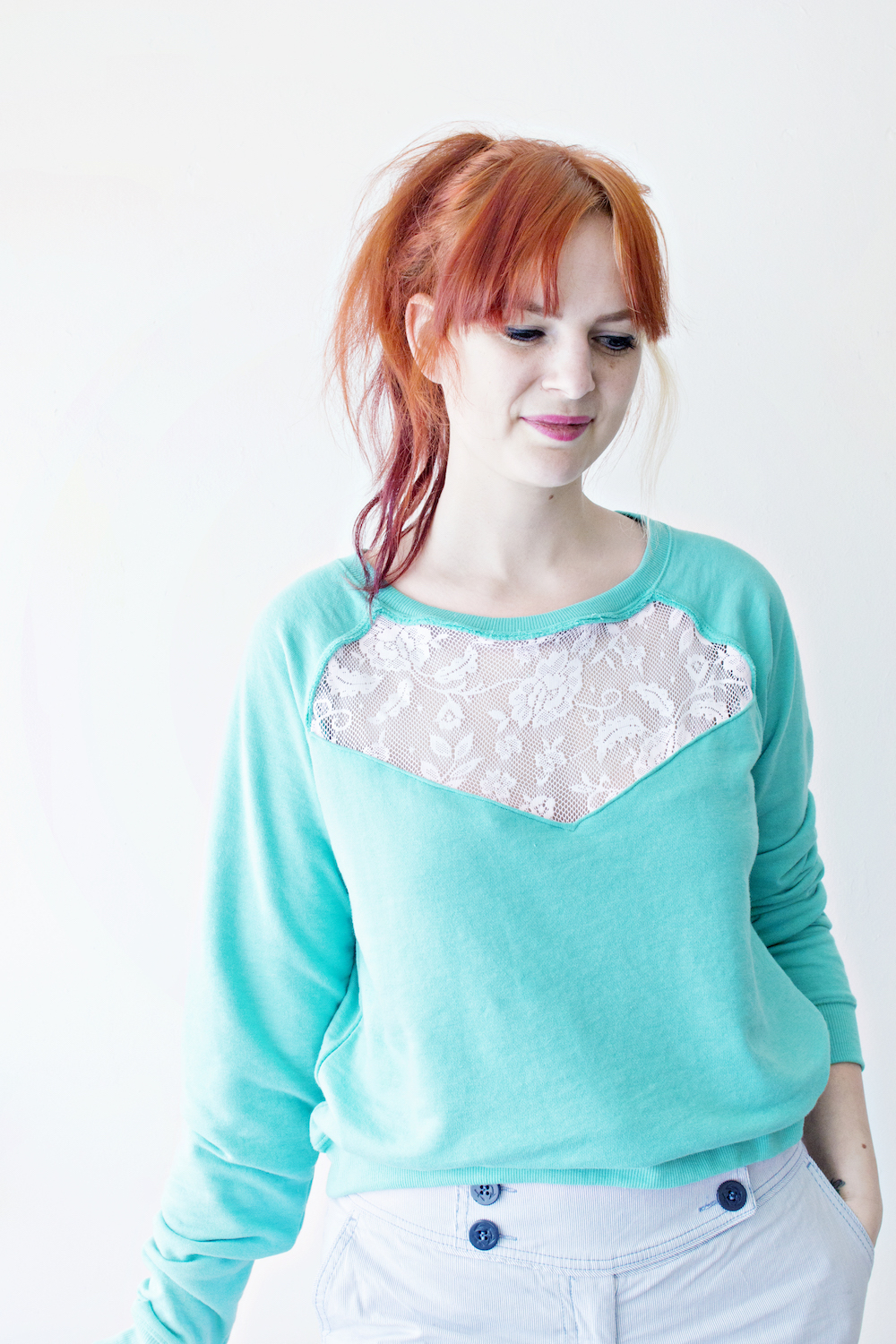 Spring is definitely in the (Berlin) air and I have been obsessed with colourful outfits ever since the sun came out. I have noticed that a lot people here dress very stylish, but they also mainly wear black. And even though I also love a little black dress, or a nice pair of highwaisted black pants, I do prefer colors.
I secretly hope that everyone is still in their "winterphase" and that the floral pastel coloured dresses could take over any day now.
I am however embracing colors! And I created this sweater DIY together with Mollie Makes Magazines!
It is a very fun sewing DIY that involves restyling a sweater by adding a different panel of fabric. I choose to go with white lace, but really anything goes here!
How? It's easy! Get yourself the latest Mollie Makes Issue and start crafting away with this tutorial!